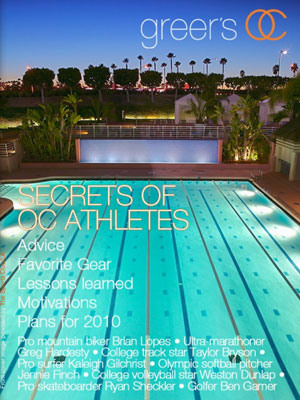 In Greer's OC's Secrets of OC Athletes e-zine published today, we've asked some of Orange County's most famous (and fit) athletes to tell us their favorite workouts, gear, motivations, lessons learned, plans for 2010, cross training and even recovery drinks. You can get a peek into the athletic lives of people such as pro mountain biker Brian Lopes, ultra-marathoner Greg Hardesty, college track star Taylor Bryson, pro surfer Kaleigh Gilchrist, Olympic softball pitcher Jennie Finch, college volleyball star Weston Dunlap, pro skateboarder Ryan Sheckler and pro golfer Ben Gamer.
---
The Latest from greer's oc
Hello Kitty Bow Room to host craft cocktail class
Hello Kitty Bow Room is kicking off its first cocktail class at 6 p.m. on Tuesday, Sept. 24 at Irvine Spectrum!
Guests will get to learn how to make (and enjoy!) three (3) signature Hello Kitty libations…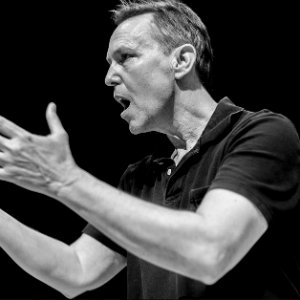 Disney Film Composer and Director to speak at 'Pixar in Concert'
A free pre-show discussion on Film Animation and Composing has been added to Musco Center for the Arts' presentation of Disney's 'Pixar in Concert' on September 28.
The special 6 p.m. event is free for all those attending the Pixar…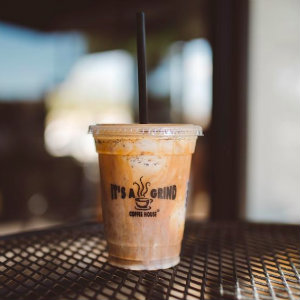 Honey Toffee Crunch Coffees at It's A Grind
It's A Grind Coffee House, a neighborhood destination for coffee lovers since 1994, just release of its fall menu available through Nov. 3 featuring the brand new Honey Toffee Crunch beverages along with the fall fave, Pumpkin Spice!…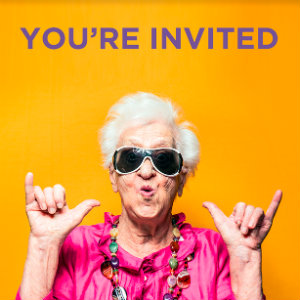 Celebrate the Grand Opening of the Weden
Whether you're new to cannabis or rediscovering the power of the plant, Weden offers a place where everyone belongs, and there's no better way to bring a community together than to party.

Join Weden's flagship retail…