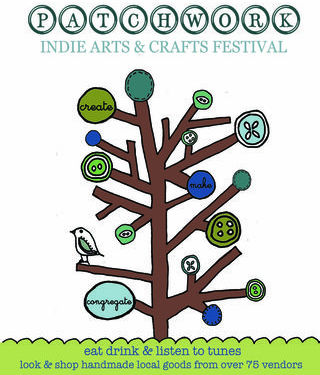 PaTcHwOrK, OC's premier festival for independent, locally made goods, is returning Sunday from 11 a.m. to 5 p.m. in Santa Ana, and it's even bigger and better this year. At this great indie craft fair you can shop from more than 75 vendors selling high quality, unique items from clothing to home goods and local honey and chocolate! Harveys is making seatbelt bookmarks for the event, KUCI is going solar, and there are DIY booths, doggie portraits, a bike valet, live screen printing and much more.
Each vendor is hand-selected by Delilah Snell, owner of the fabulous Road Less Traveled (hands down our favorite eco-friendly store). 2204 North Main St. in Santa Ana.
Don't "Wine" ... Dine!
Jason Bentley, KCRW's music director and host of "Morning Becomes Eclectic," will be in OC Wednesday as the DJ and emcee for STARS of Santa Barbara at South Coast Plaza—an incredible summer food and wine fest benefiting Second Harvest Food Bank of OC. The event will be held "under the stars" in the Garden Terrace on Wednesday, from 7 to 10 p.m. Enjoy wine selections from more than 40 of Santa Barbara's finest wineries, delicious cuisine from South Coast Plaza's award-winning restaurants; music and a one-of-a-kind silent auction.
Tickets cost $75 in advance, $100 at the door. To purchase tickets, visit www.learnaboutwine.com or call 310.451.7600. The Garden Terrace at South Coast Plaza (outdoors, between Nordstrom and Macy's) in Costa Mesa.
---
The Latest from greer's oc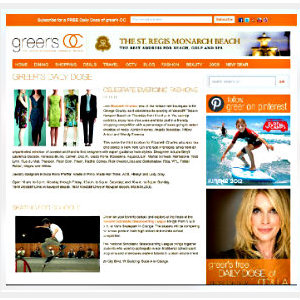 Grow With Us, Partner with us
For the past 14 years, the devoted readers of Greer's OC have provided advertisers with a lucrative target market of highly motivated shoppers, diners, and trendsetters.
The devotees trust Greer's OC to give them the latest information about Orange County's…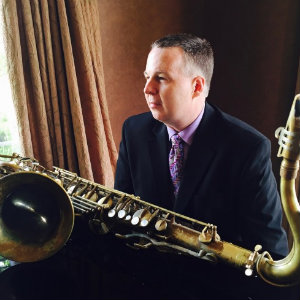 Harry Allen Trio at Soka Performing Arts Center
Harry Allen Trio will be performing at the Soka Performing Arts Center on Saturday, Feb. 1 at 8 p.m. Harry Allen has been described as a throwback since his choice of material is jazz standards. Allen's jazz is played the…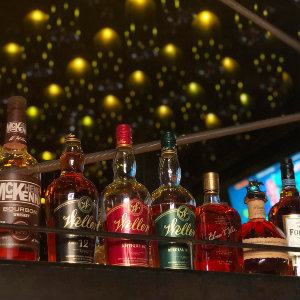 Jimmy's | Rare + high-end whiskey in Orange County
We're more than halfway through January and this is around the time when some are already giving up on their New Year's Resolutions. For those throwing in the towel on #dryJanuary, Jimmy's Famous American Tavern in Brea…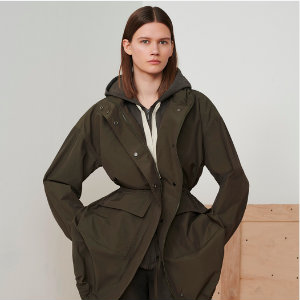 Pop-In@Nordstrom's Exclusive Olivia Kim in Collaboration With Eileen Fisher Collection
Pop-In@Nordstrom welcomes an exclusive ungendered and sustainable capsule collection by Olivia Kim in collaboration with Eileen Fisher. With a focus on organic and recycled materials, this exclusive edition of EILEEN FISHER's System is a uniform for the new world…