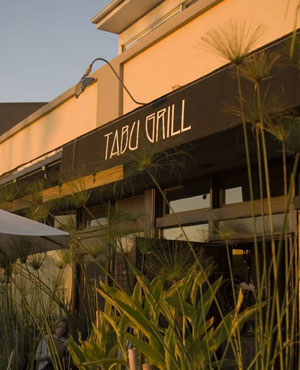 We say it's a blessing and a curse to have one of the highest rated restaurants in Southern California. The expectations are way high. Again this year, Zagat rated Laguna Beach's Tabu Grill in Laguna Beach a 29 out of 30—so we try to forget that when we're out.
Instead at Tabu Grill, thanks to Nancy Wilhelm, Tabu Grill's managing owner and Chef Kevin Jerrold-Jones even without the touted rating Tabu Grill is even better. It's just expanded—twice the size—more seating and space for wine dinners, private events and celebrations. Tabu Grill blends the casual vibe of Laguna with a hip, exotic Polynesian ambiance. Chef Jerrold-Jones incorporates inventive flavors with the freshest ingredients available; his cuisine includes California wine country, Pacific Rim and Asian-influences. 
 
Tabu is celebrating the New Year with a four-course, wine dinner paired with Freemark Abbey Wines Wednesday at 6:30 p.m. It's an extraordinary event for Tabu and Freemark Abbey fans—the fixed price menu is $75 and seating is very limited.
 
Highlights from the menu include Napa Valley Chardonnay 2008 paired with organic mixed green salad, marcona almond crusted laura chenels goat cheese, with Champagne honey vinaigrette; Napa Valley Cabernet Sauvignon 2005 paired with 1 + sashimi grade ahi seared rare, caramelized baby artichokes, cippolini onions, potato gnocchi, truffle veal nauge; and Cabernet Bosché 2003 with petite prime Nebraska filet mignon, new potatoes, black garlic, broccolini puree, caramelized shallot veal jus; and Edelwein Gold, Late Harvest Riesling 2008 served with poached pear tart, house made Tahitian vanilla ice cream, rosemary syrup. ???Call Tabu Grill 949.494.7743 to make reservations.
 
Open nightly for dinner from 5:30 p.m. Reservations recommended. 2892 S. Coast Hwy. in Laguna Beach.
How to Wake Up Your Wine
By Ian Blackburn, Founder of LearnAboutWine.com
 
A cellar client of mine asked me how long he should decant his 1982 Chateau Bla Bla Bla from Bordeaux. It made me realize that I should publish a few thoughts about decanting wine. Decanting (should be called de-bottling) helps wake wine up. It also allows you leave any sediment behind and keep it out of your teeth (not fun).  Some people love their little aerator toys and can't wait to use them! Well, I love them too, but only for my inexpensive house wines, I have a moral dilemma doing that to a 1982 Lafite.
All wines benefit from air and I recommend getting it out of the bottle and into a glass or a decanter! Wine is alive, preserved by a little sulfur and no contact with the outside world.  At first opening, the wine acts like you or I when we first wake up; a little dumb, disjointed, and in need of some stretching. As the wine wakes up, its qualities come to life (hopefully)!  
Young wines will not change much, but the hard edges may soften with some air. Older wines (20 years or more in age) may need some air and some may not. A wine that has peaked (fully matured) may deteriorate quickly once opened and that is when the quality of vineyard and the vintage matter, consult an expert if you're opening a really old wine. Not all 20-plus year old wines are alike, the variables are (1) the qualities innate to the vineyard/producer, (2) the winemaking practices and vintage (3) the quality environment in which the wine was stored (aka Provenance).
---
The Latest from greer's oc
Hello Kitty Bow Room to host craft cocktail class
Hello Kitty Bow Room is kicking off its first cocktail class at 6 p.m. on Tuesday, Sept. 24 at Irvine Spectrum!
Guests will get to learn how to make (and enjoy!) three (3) signature Hello Kitty libations…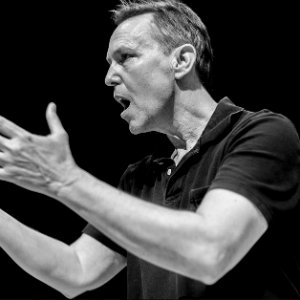 Disney Film Composer and Director to speak at 'Pixar in Concert'
A free pre-show discussion on Film Animation and Composing has been added to Musco Center for the Arts' presentation of Disney's 'Pixar in Concert' on September 28.
The special 6 p.m. event is free for all those attending the Pixar…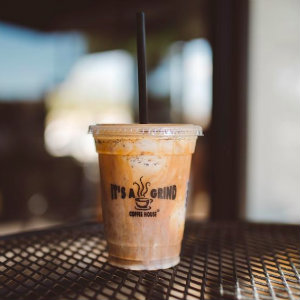 Honey Toffee Crunch Coffees at It's A Grind
It's A Grind Coffee House, a neighborhood destination for coffee lovers since 1994, just release of its fall menu available through Nov. 3 featuring the brand new Honey Toffee Crunch beverages along with the fall fave, Pumpkin Spice!…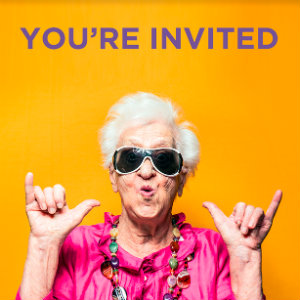 Celebrate the Grand Opening of the Weden
Whether you're new to cannabis or rediscovering the power of the plant, Weden offers a place where everyone belongs, and there's no better way to bring a community together than to party.

Join Weden's flagship retail…