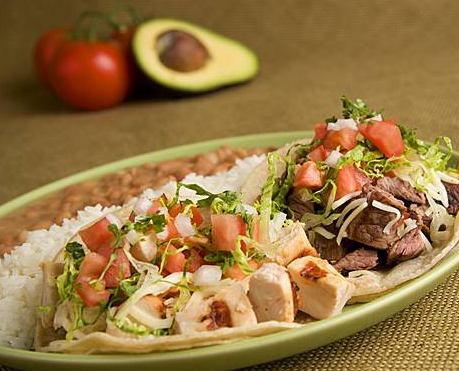 There's another great fast-casual eatery in Costa Mesa: Baja Fish Tacos. It's not a stranger to OC, the original and always crowded Baja Fish opened in Santa Ana more than a decade ago, with two others in Laguna Hills and Laguna Niguel.
Its founder Julio A. Gutierrez incorporates family and friends' recipes from throughout Mexico. Some say they have the best tacos in Orange County, which is saying a lot (and we don't have the energy for that touchy argument). The fact is that Baja Fish Tacos makes fresh and tasty chicken tacos, carne asada tacos, blackened fish taco, grilled fish tacos and more.
They also have a great salsa bar (marinated onions are the best); OK, some say that the portions are small, but not really, especially the nachos, which are too generous. Two taco combo meal—(most popular by far) comes with choice of meat, white seasoned rice and your choice of black beans, or pinto beans, which are favorites ($7.60).
171 E. 17th St. in Costa Mesa, 949.548.8487; 23010 Lake Forest Drive, #130 in Laguna Hills, 949.587.0920; 30242 Crown Valley Parkway, #B5 in Laguna Niguel 949.495.2537; and 3664 South Bristol St. in Santa Ana, 714.641.4836.
Grow an Edible Garden
Learn how to grow food at home by attending the Edible Garden with Eugene Cook at a workshop Sunday, Jan. 24 at Jerome CommUnity Teaching Garden in Santa Ana. Cook promises to inspire regardless of your gardening experience, he's installed installed edible gardens in LA, Washington DC, Atlanta, Kenya and more. And soon you can make changes in your kitchen, your garden and in your community. Space is limited.
Pre-registration a must. RSVP theinsideoutyoga@gmail.com One ticket costs $15; two tickets cost $20. Space is limited. Pre-registration is a must. Buy your ticket at here. Proceeds benefit The Grain Project, a non-profit organization that promotes unified, healthy, sustainable communities through farmers' markets, community gardens, and public art. Jerome CommUnity Teaching Garden, (southeast of Jerome Park) at 2115 W. McFadden in Santa Ana.
---
The Latest from greer's oc
Hello Kitty Bow Room to host craft cocktail class
Hello Kitty Bow Room is kicking off its first cocktail class at 6 p.m. on Tuesday, Sept. 24 at Irvine Spectrum!
Guests will get to learn how to make (and enjoy!) three (3) signature Hello Kitty libations…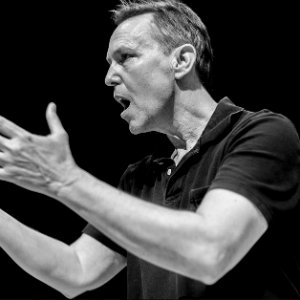 Disney Film Composer and Director to speak at 'Pixar in Concert'
A free pre-show discussion on Film Animation and Composing has been added to Musco Center for the Arts' presentation of Disney's 'Pixar in Concert' on September 28.
The special 6 p.m. event is free for all those attending the Pixar…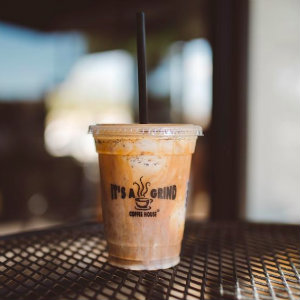 Honey Toffee Crunch Coffees at It's A Grind
It's A Grind Coffee House, a neighborhood destination for coffee lovers since 1994, just release of its fall menu available through Nov. 3 featuring the brand new Honey Toffee Crunch beverages along with the fall fave, Pumpkin Spice!…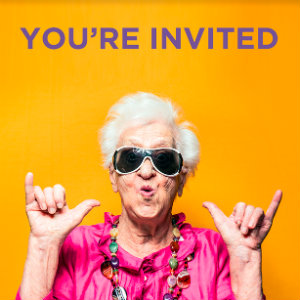 Celebrate the Grand Opening of the Weden
Whether you're new to cannabis or rediscovering the power of the plant, Weden offers a place where everyone belongs, and there's no better way to bring a community together than to party.

Join Weden's flagship retail…