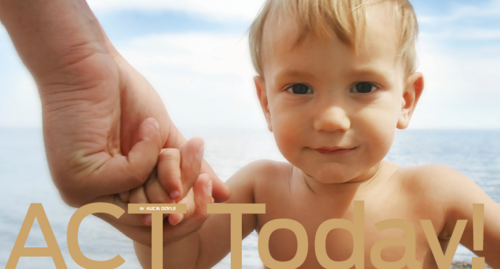 Autism Care and Treatment Today! is launching the first national campaign to benefit military families with autistic children in Newport Beach on Saturday.
Hosted in a Newport Beach home (2006 Marlin Way), the non-profit is hosting a food and wine tasting launch party for the new campaign titled, "ACT Today! For Military Families." Concerned that health insurance for the military only covers a fraction of the research-suggested intensive therapy needed for autistic children, the campaign hopes to bridge the gap for military families until the policy can be addressed.
The event on Saturday will include 25 Young's Market wineries and delicious local eateries such as The Newport Rib Company, The Arches, Blue Water Grill, Soprano's and Haute Cakes. Sponsored by Operation Help a Hero, Families of Active Military and Warrior Mommies, entertainment will be provided by Mark Wood.
Hoping to engage and educate about this important cause, ACT Today! will also give guests the opportunity to be among the first to view the organization's upcoming PSA. Featuring the star of "Criminal Minds"' veteran Joe Mantegna, who has a daughter with autism, it is scheduled to air on major news networks.
The goal of the launch party is to raise more than $50,000. Tickets are $100 per person. To purchase tickets, visit www.acttodayformilitaryfamilies.org or contact Laura Marroquin at 714.546.4431 or at .(JavaScript must be enabled to view this email address).
Icicles on Your Tongue!
The perfect summer treat for you and your three closest friends! When you purchase three yogurts at Icicles Frozen Yogurt now through August 31, you will receive the fourth one for free!
Located in the Eastbluff Village Center in Newport Beach, Icicles uses the highest quality ingredients in its 10 weekly rotating flavors. Greer's OC loves Icicles frozen yogurt and with more than 40 toppings, you'll be glad to have icicles on your tongue this summer!
Sorbet, no-sugar added and non-fat products are also available. Icicles is open every day from 11 a.m. to 10 p.m. Icicles is located at 2545 Eastbluff Drive at Vista del Oro in Newport Beach. 949.760.9900.
---
The Latest from greer's oc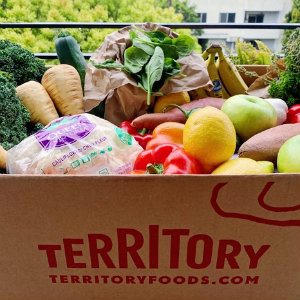 Territory Groceries Delivered to You
Chef-made, nutritionist-designed meal delivery service Territory Foods' recently launched Territory Grocery offerings. It includes 15+ pounds of fresh produce and grains, ideal for a family of four.
Options to choose from a Produce Box ($60) featuring a 15+lb mix of garden veggies,…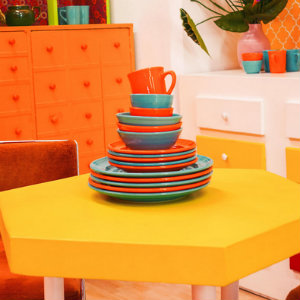 Timeless Kitchen Essentials from Tuxton Home
Whether you're planning to spend more time in the backyard this summer due to COVID-19 guidelines, or you're simply in the market for top-grade kitchenware, Tuxton Home offers a variety of timeless culinary essentials for at-home cooking and…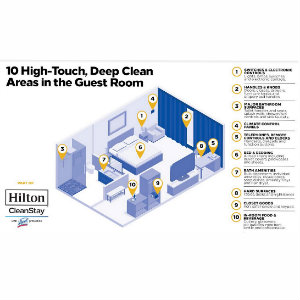 Hotel Maya: 'Hilton Defining a New Standard of Hotel Cleanliness
Hilton rolled out a new program to deliver an industry-defining standard of cleanliness and disinfection in Hilton properties around the world. In a first for the hospitality business, Hilton will collaborate with RB, maker of Lysol and Dettol, and consult…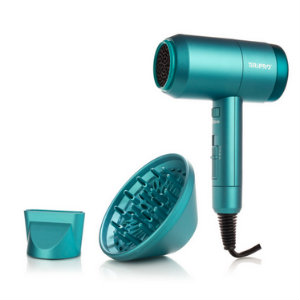 Upgrade Your Hair Drying Beauty Routine
Save precious time while experiencing salon-worthy hair with the next-generation Prisma Ionic Dryer from Tiri Pro. It's a luxury hairdryer that offers adjustable airflow with an advanced Infrared ceramic heater.
The adjustable airflow seems to be the norm for…