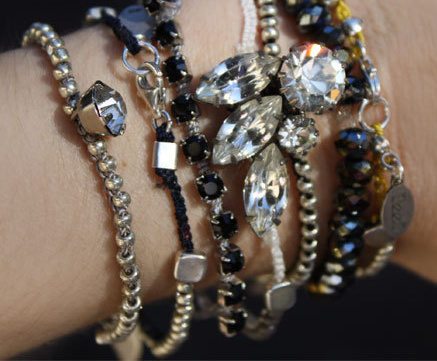 We've found the perfect summer accessory that's affordable and way chic. The Knaughty Summer by Cleeo Collection jewelry are hand-crocheted black nylon and silk bracelets with matte black seed beads, vintage clear rhinestone, sterling silver clasps, charms and more (prices range from $30 to $40).
Costa Mesa-based designer Lori Epner says she draws inspiration for the bracelets from her girlfriends (each bracelet is named after one) and that every woman has a little bit of naughtiness in them. The bracelets can be worn solo or paired with your own jewelry to make it more personal. The Cleeo Collection represents what is near and dear to Lori's heart: her friends, family, fashion, vintage and classic glamour. Her one-of-a-kind pieces are often repurposed from rhinestone necklaces, oxidized chains, base metals, brooches and earrings.
Shop online at http://cleeocollection.com/.
Strut Your Stuff!
Ready-to-wear doesn't get much more sexy than when it's designed by Herve Leger by Max Azria. And now South Coast Plaza is opening a Herve Leger boutique Thursday that's an exclusive to Orange County. The iconic bandage dress that's possibly the best statement in sculpting the female silhouette is a mainstay of the collection. Choose from the complete ready-to-wear collection including shoes, boots, handbags and swimwear. Open 10 a.m. to 9 p.m. Monday through Friday; 10 a.m. to 8 p.m. Saturday; and 11 a.m. to 7 p.m. Sunday.
Level 1, Saks Fifth Avenue wing, at South Coast Plaza in Costa Mesa. 714.549.5932.
---
The Latest from greer's oc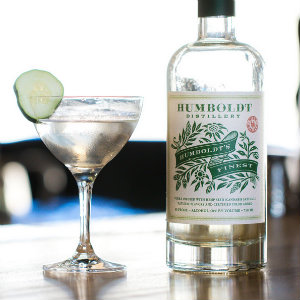 Toast to the Coast with Humboldt Distillery
Humboldt Distillery, the first micro-distillery on the North Coast and the only in the region to produce certified organic spirits just partnered with the California Coastkeeper Alliance as a part of their new program 'Toast to the Coast'. With…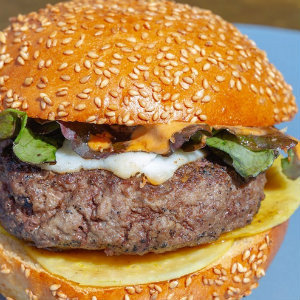 Memorial Day Weekend Take-Out Round-Up
Celebrate the unofficial start of summer with delicious dining choices to go this Memorial Day Weekend. Here are some top picks to choose from:
Lido Bottle Works
Chef Amy Lebrun's weekend BBQ kit is here! Based on four people.…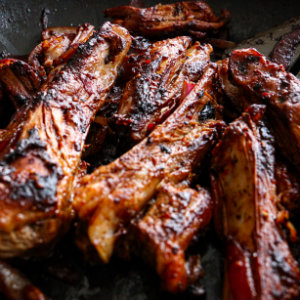 Celebrate Memorial Day with Old Vine Kitchen & Bar
This Memorial Day, Old Vine Kitchen & Bar is offering curbside BBQ to help celebrate the most American way! The family-style options serve 4-6 and include pork short ribs, strawberry serrano BBQ sauce, elote slaw, and twice-baked cornbread…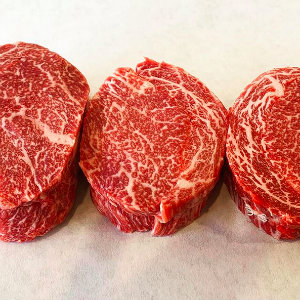 Grill At Home this Memorial Day with MEATS from The Butchery
For the home-chef and those anxious to fire up the grill at home, The Butchery, Orange County's premier butcher and specialty grocer has all the high-end meats and ingredients needed to host the perfect backyard BBQ at home.…