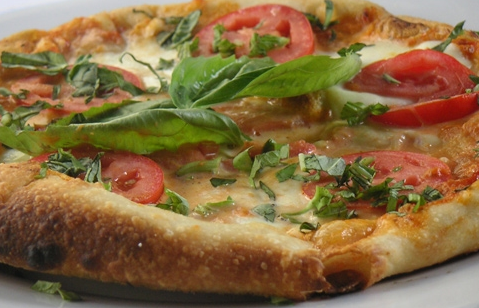 Soprano's, a great little Italian eatery in Costa Mesa, is raising funds to find a cure for diabetes and its complications through the support of research. Through Oct. 31, mention JDRF at Soprano's and you will receive 10% off your bill and 10% of all food revenue will go to JDRF. The offer is good at lunch Monday through Friday, and dinner Tuesdays through Thursday and Sundays. Dine-in only.
Soprano's offer fresh Italian recipes handed down from the owner, Brooklyn-born Joe Morano's Italian grandmother. Morano is often found in the kitchen cooking up specials like an heirloom tomato and fresh mozzarella pasta with basil. He's a man with a big heart for charity, he will also be participating in the Taste of Newport on Sept.17-19.
Favorite menu items include penne alla Joe's Nana, lightly breaded eggplant and fresh ricotta with a heartfelt nurturing marinara sauce. For those with an Italian grandmother, this pasta will bring tears to your eyes. ($13.95); and Penne Con Sarge, with sliced grilled chicken and sundried tomatoes in a light cream sauce flavored with tarragon and cognac ($13.95). Also choose from antipastis, insalate, hot and cold sandwiches on Italian baguettes, homemade calzones, pastas, entree specials, and fresh made to order pizzas.
Open for lunch 11 a.m. to 2:30 p.m. Monday through Friday. Open for dinner 4:30 to 10 p.m. Monday through Sunday. Soprano's at 2400 Newport Blvd. in Costa Mesa. 949.645.8515.
A Beautiful Nighmare
We're thrilled for OC based designer Oday Shakar who must have been beaming Sunday night as two of his dresses were proudly worn on the red carpet at the Emmy Awards. Jennifer Carpenter from "Dexter" and Eva La Rue from "CSI Miami" shined in his stunning floor-length evening gowns. Oday Shakar is a major talent in the fashion design world, a favorite of celebrities and fashionistas.
Sandra Bullock helped put him on the map when she wore his sequin cowl mini dress to accept her Generation Award at the 2010 MTV Awards. His new fall collection, "Beautiful Nightmare" reflects overcoming major obstacles in his life—most recently recovery from thyroid cancer, and the horrific treatment of his family during Saddam Hussein's regime in Iraq. A unflagging optimist, Shakar believes that beauty that can come from any situation.
His exclusive collections are available in select boutiques and by appointment at his studio in Costa Mesa. 3189 D Red Hill Avenue in Costa Mesa. 714.641.0316
---
The Latest from greer's oc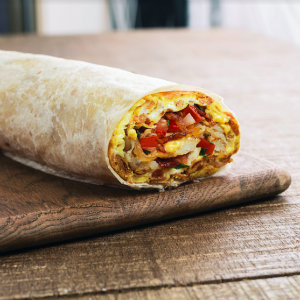 Farmer Boys Celebrates National Fry Day and Tax Day!
Times may be confusing, but Farmer Boys makes one thing clear: farm-fresh fare is always a good idea. In celebration of National Fry Day on July 13 and Tax Day on July 15, the award-winning burger concept is…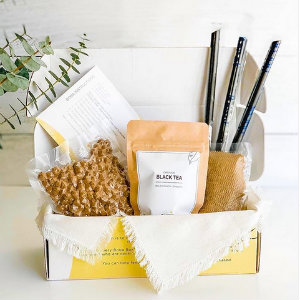 Make Bobas at Home and Help Feed Hungry in OC
Just last week Milk Box launched their Boba Box, a DIY kit to make delicious bobas at home, and the first run already sold out! The good news, they're restocking on Saturday, July 11 at 9 a.m. at Read More »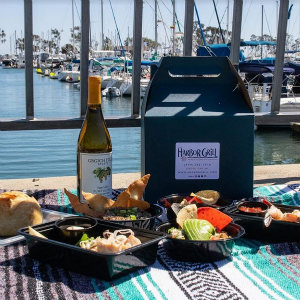 Dana Point Harbor's Summertime Fun & Entertainment
Dana Point Harbor celebrates summer every Thursday through July with "You, Me + Vitamin Sea" with al fresco dining, outdoor adventures, live music and more!
Guests can enjoy live music performances at The Wharf Courtyard by Frisby Cellars and Jon's Fish…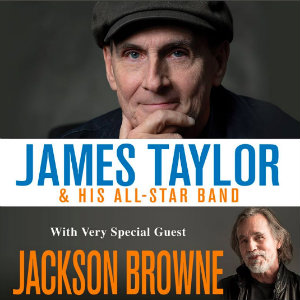 James Taylor and Jackson Browne New Date at Honda Center
James Taylor and His All-Star Band, with special guest Jackson Browne, have announced their US Tour dates have been rescheduled to 2021. The new date for James Taylor and Jackson Browne will be May 28, 2021, at the Honda…