Wow. To find out a favorite boutique is expanding rather than closing is making our day. We're thrilled for Fleur de Lys owners Josephine Pfeiffer and Shannon Ritter as they celebrate their expanded home and gift store Thursday from 10 a.m. to 9 p.m.  A portion of the day's sales will go to Human Options that provides battered women and their families with safety.
Next door neighbor, Plums Café is also partnering in the fundraising effort by donating 10 percent of its dinner sales from the evening to Human Options. What's new at Fleur De Lys? A win-win kitchen and bath showroom by Studio Zing Designs that's a fresh take in OC for a kitchen showroom, and a place for Fleur de Lys to showcase gourmet and culinary items, as well as table top lines.
There's also a gourmet tasting bar, original work by local artisans, and more than 2,500 square feet of home decor, candles, apothecary, jewelry, stationery. And a full-service bridal registry suite.
The all-day event will feature a tasting station hosted by Plums Café & Catering, door prizes, free gifts, and appearances by metal artist Cindy Linn, Christa Hozie, creator of the Brown Butter Sea Salt Cookie, chocolate artisan Diana Phillips, and jewelry artisans Grant and Mindy Searcey. (Champagne reception from 6 p.m. to 9 p.m.)
Open 10 a.m. to 6 p.m. Monday through Saturday; 9 a.m. to 4 p.m. Sunday. Fleur De Lys is at 369 East 17th St. in Costa Mesa. 949.548.0810www.fleurdelysus.com
Ooh La La
Is life a cabaret? You can find out at Zimzala Restaurant's newest soiree into cabaret performances Thursday with its debut of a dinner series brought to you by the Diamond Bettys.
The evening starts at 6:30 p.m. with a hosted bar by Blue Angel Vodka; dinner starts at 7:15 p.m. Reservations and more info at ?714.960.5050. Next cabaret dinner series: March 25, and April 22. Zimzala Restaurant at Shorebreak Hotel, at 500 Pacific Coast Highway in Huntington Beach.
---
The Latest from greer's oc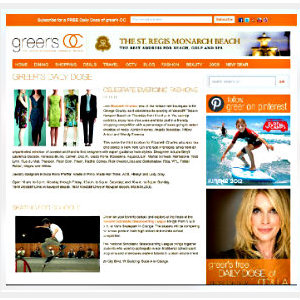 Grow With Us, Partner with us
For the past 14 years, the devoted readers of Greer's OC have provided advertisers with a lucrative target market of highly motivated shoppers, diners, and trendsetters.
The devotees trust Greer's OC to give them the latest information about Orange County's…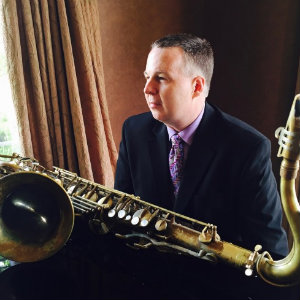 Harry Allen Trio at Soka Performing Arts Center
Harry Allen Trio will be performing at the Soka Performing Arts Center on Saturday, Feb. 1 at 8 p.m. Harry Allen has been described as a throwback since his choice of material is jazz standards. Allen's jazz is played the…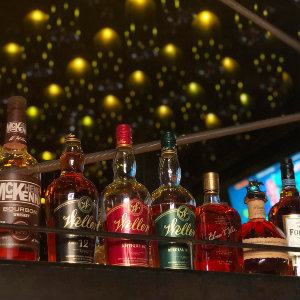 Jimmy's | Rare + high-end whiskey in Orange County
We're more than halfway through January and this is around the time when some are already giving up on their New Year's Resolutions. For those throwing in the towel on #dryJanuary, Jimmy's Famous American Tavern in Brea…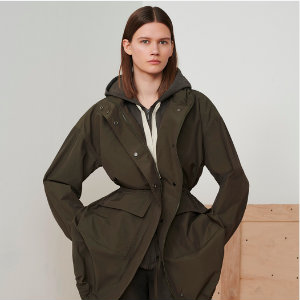 Pop-In@Nordstrom's Exclusive Olivia Kim in Collaboration With Eileen Fisher Collection
Pop-In@Nordstrom welcomes an exclusive ungendered and sustainable capsule collection by Olivia Kim in collaboration with Eileen Fisher. With a focus on organic and recycled materials, this exclusive edition of EILEEN FISHER's System is a uniform for the new world…