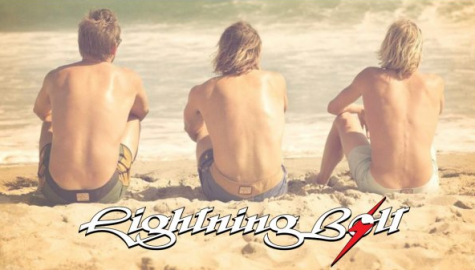 Last week at ASR (Action Sports Retailer) in San Diego more than 400 core surf skate brands converged to show the latest apparel, footwear, swimwear, accessories and more. Just a few of the notables: Volcom, RVCA, Lost, O'Neill, L*Space, Atwater, and Skullcandy's new collaboration with Jay-Z Entirely. It wsas overwhelming to see everything in just one day, which is all we had time for. But here are some favorites we found!
It was super exciting to see Lightning Bolt back (founded in 1972). The company just re-launched a men's and women's apparel line inspired by surf and skateboarding culture. The line originally made 'by surfers for surfers' says Jonathan Paskowitz, president of Lightning Bolt, which offers a range of high-quality graphic tees, wovens, board shorts, denim and other accessories ranging in price from $31 to $250.
Dirtball designs eco-friendly skate gear, surf and snowboarding apparel for men, women, and children. And it's all made in North Carolina from recycled cotton fibers, and post-consumer polyester blends. Some of their fabrics incorporate recycled plastic water bottles—two in each T-shirt, 200 in every jacket.
Rusty, a pioneer in surfboard technology and leading surf lifestyle brand for more than 25 years, just developed collaborated with Green Day to launch a collection of hooded fleece and jackets for men and women with built-in machine washable headphones. Rusty's Wired Series with Green Day will debut with a handful of fashion-forward styles featuring original artwork from the band's classic albums on signature Rusty hooded product. The Wired Series featuring HB3 Technology will debut with six styles, available at select surf shops and specialty stores nationwide starting in June. Prices range from $49.50 to $74.50.
Element Skateboards, a sustainable conscious brand, is launching a new iconic series of skateboards, Travel Well to commemorate skateboarding's historic roots, with surf legend and master woods craftsman Greg Noll. Element's founder and president,Johnny Schillereff says it's their way of giving a nod to surfing, a way to thank Greg and his son Jed Noll. The line features three wood-carved skateboards that represent an era in Noll's history. And there are more cool stylish, and sexy street art series decks by Chad Muska.
For the upcoming season, Billabong ditched last year's neon-colored boardshorts inspired by the 80's. "Where we are headed," says Stacy Carr of Billabong, "is not so much focusing on colors, now it's fabrics." And stretch fabric technology is where they're at (welded, infinite seams that are light, stretchy and eco-friendly fabrics) including Platinum X Quad Stretch, Eco Airlite Stretch of recycled material, Eco Supreme Suede (super soft) and Eco Poly Cotton made of recycled polyster and plastic bottles. And the always popular Signature Series including Knockout Andy Irons, Launch Taj Burrows and Dominate Joel Parkinson
Black Flys est. 1991 is under new ownership. The Irvine based company, home of Black Flys, and Flygirls Eyewear, is one of the few independently owned sunglass manufacturers in the country, and its expanding to include bikes, art and apparel.
---
The Latest from greer's oc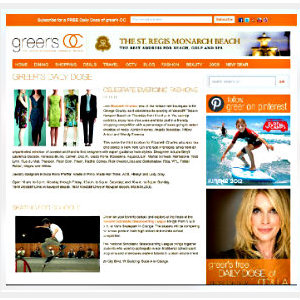 Grow With Us, Partner with us
For the past 14 years, the devoted readers of Greer's OC have provided advertisers with a lucrative target market of highly motivated shoppers, diners, and trendsetters.
The devotees trust Greer's OC to give them the latest information about Orange County's…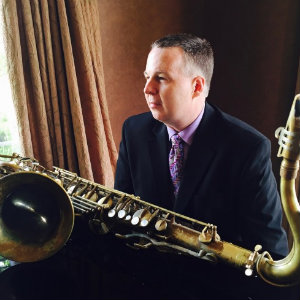 Harry Allen Trio at Soka Performing Arts Center
Harry Allen Trio will be performing at the Soka Performing Arts Center on Saturday, Feb. 1 at 8 p.m. Harry Allen has been described as a throwback since his choice of material is jazz standards. Allen's jazz is played the…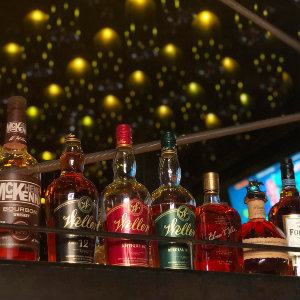 Jimmy's | Rare + high-end whiskey in Orange County
We're more than halfway through January and this is around the time when some are already giving up on their New Year's Resolutions. For those throwing in the towel on #dryJanuary, Jimmy's Famous American Tavern in Brea…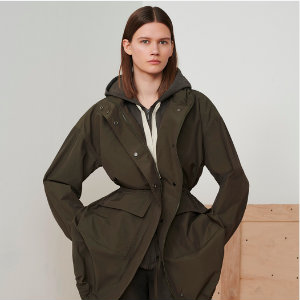 Pop-In@Nordstrom's Exclusive Olivia Kim in Collaboration With Eileen Fisher Collection
Pop-In@Nordstrom welcomes an exclusive ungendered and sustainable capsule collection by Olivia Kim in collaboration with Eileen Fisher. With a focus on organic and recycled materials, this exclusive edition of EILEEN FISHER's System is a uniform for the new world…