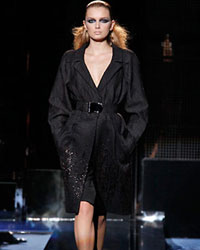 At Corona del Mar's onQueStyle, the theme is green. It's where you can
find never worn or hardly-ever-worn haute couture pieces from luxury
designer labels such as Donna Karan, Chanel, Fendi, Versace, Oscar de
la Renta and Hermès.

Choose from apparel, shoes, jewelry, bags and other accessories.

And it's run by A-list stylist Kirsten Prosser who has major connections with top designers, so onQueStyle regularly hosts private trunk shows with the most au courant fashions seen on the runways of Paris and New York.

And lucky for you, onQueStyle is hosting a private showing of Versace
Signature's fall line on Sept. 24 from 3 to 7 p.m. Only 75 guests are
invited to enjoy an afternoon of complimentary champagne and
appetizers provided by Versace.

"Versace's fall/winter collection is fitted, colorful and very sexy,"
Prosser says. "Their separates, dresses and accessories are always in
style and work well for women who want an edge."

Guests must RSVP by Sept. 17 at 949.717.7795. Valet parking is complimentary. onQueStyle is at 2900 E. Coast Hwy., Corona del Mar.
COME TO FUNDRAISER FOR DIABETES SUNDAY
UCI is working tirelessly on diabetes research. And we love that! And you can be a part of it, too. Attend the Irvine Center for Diabetes Treatment and Research third annual fundraiser "Support the 4th Floor" Sunday from 4 to 7 p.m. Festivities will include a taste of Spain with live music and delicious tapas. There will be a silent auction and an informative research update. Proceeds will go to outfitting the diabetes center's new facility on the fourth floor of the new Sue and Bill Gross Stem Cell Research Center at UC Irvine. Sprague Hall Courtyard, 899 Health Sciences Rd. in Irvine. RSVP: Rebecca Ford, at UCI 949.824.1678.
---
The Latest from greer's oc
Hello Kitty Bow Room to host craft cocktail class
Hello Kitty Bow Room is kicking off its first cocktail class at 6 p.m. on Tuesday, Sept. 24 at Irvine Spectrum!
Guests will get to learn how to make (and enjoy!) three (3) signature Hello Kitty libations…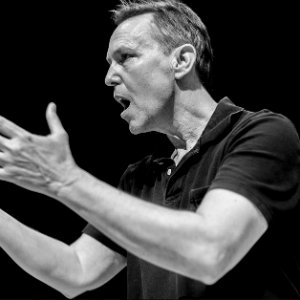 Disney Film Composer and Director to speak at 'Pixar in Concert'
A free pre-show discussion on Film Animation and Composing has been added to Musco Center for the Arts' presentation of Disney's 'Pixar in Concert' on September 28.
The special 6 p.m. event is free for all those attending the Pixar…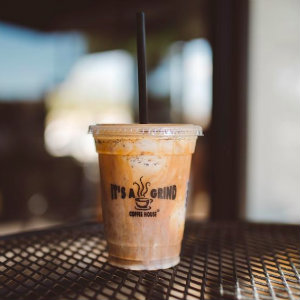 Honey Toffee Crunch Coffees at It's A Grind
It's A Grind Coffee House, a neighborhood destination for coffee lovers since 1994, just release of its fall menu available through Nov. 3 featuring the brand new Honey Toffee Crunch beverages along with the fall fave, Pumpkin Spice!…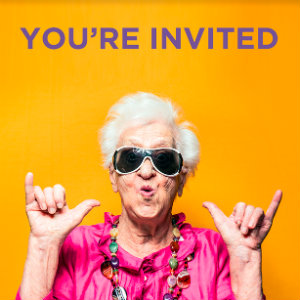 Celebrate the Grand Opening of the Weden
Whether you're new to cannabis or rediscovering the power of the plant, Weden offers a place where everyone belongs, and there's no better way to bring a community together than to party.

Join Weden's flagship retail…