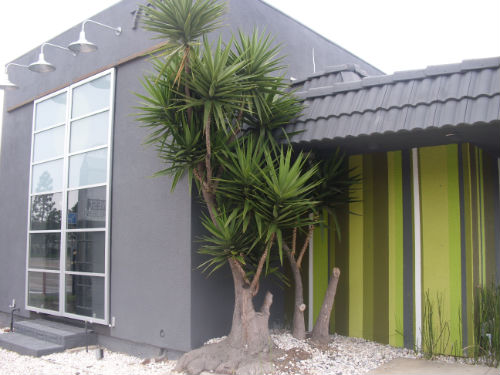 In the mid-century modern space, formerly occupied by Baker Street Salon, is the new Chromatic Salon in Costa Mesa. The space has housed a salon for more than 30 years, but now with Chromatic taking over, it's an extra special hair destination. As one of the only Paul Mitchell salons in OC, it's headed by former Paul Mitchell the School educator, Javier VanHuss. The rest of the Chromatic Salon team will consist of Paul Mitchell trained Jessica Rodriguez, Paul Mitchell educator Justin Hernandez, Ivy Alva and Hope Smith.
"The name of our salon means color, and color is what we plan on injecting not only into Costa Mesa, but back into the beauty industry," said VanHuss. "We believe that hair is an art and the dedicated study of this art leads to exciting possibilities for both our stylists and our guests."
Joining other burgeoning artistic and creative retailers and restaurants in the SoBeCa area of Costa Mesa, Chromatic Salon is a welcomed addition to neighbors such as Commissary, Commissary Lounge, Zipangu, California Shabu Shabu, and Rooster Café.
Open Tuesday through Saturday 9 a.m. to 6 p.m. 763 Baker St. in Costa Mesa. 714.540.3855.
Art of the Cube
Currently showing at Art Cube Gallery in Laguna Beach, which represents cutting edge contemporary works, is "Mythos of Being" a solo exhibition of recent work by William Catling. The figures are sticklike, archaic, thinned, frail, and mostly made of clay, twine and sticks, some are wrapped in a cocoon-like covering. Catling's art has been influenced figurative sculptors such DeSaebler, Giacometti, Buck, Neri and Olivera. Admission is free.
Open 10 a.m. to 6 p.m. Sunday through Thursday; Friday and Saturday 10 a.m. to 9 p.m. 266 Forest Ave. in Laguna Beach. 949.376.8800.
---
The Latest from greer's oc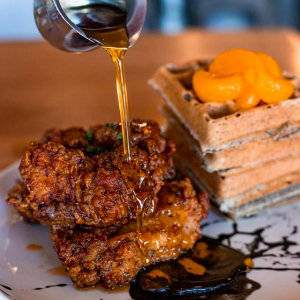 Toast Kitchen + Bakery their grand dine-in re-opening
Join Toast Kitchen + Bakery for their grand dine-in re-opening! Starting on Saturday, May 30, Chef John Park and his team will be serving up his brunch favorites for you and your loved ones. Additionally, Tuesday, June 2 marks…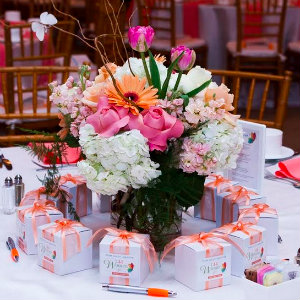 16th Annual Scholarship Luncheon benefitting Orangewood Foundation
Join 44 Women for Orangewood – a unique group of women dedicated to helping Orange County's foster and community youth – at the 16th Annual Scholarship Luncheon benefitting Orangewood Foundation on Friday, June 5. This innovative, virtual luncheon…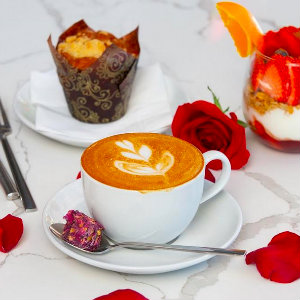 Utopia Euro Caffe Reopens at The District
The popular Utopia Euro Caffe at The District at Tustin just reopened. Utopia's full menu including delicious coffee drinks and premium teas, fine pastries and other Euro-inspired salads, sandwiches, pasta, and desserts, will be available for takeout, curbside…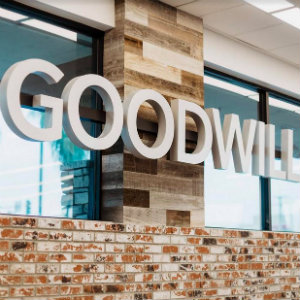 Welcome Back to Goodwill of Orange County
Goodwill will begin its phased reopening with eight stores, for both shopping and donating, and one remote donation site on Friday, May 29 at 10 a.m.

The community's well-being and employees, customers, and donors, remains the…