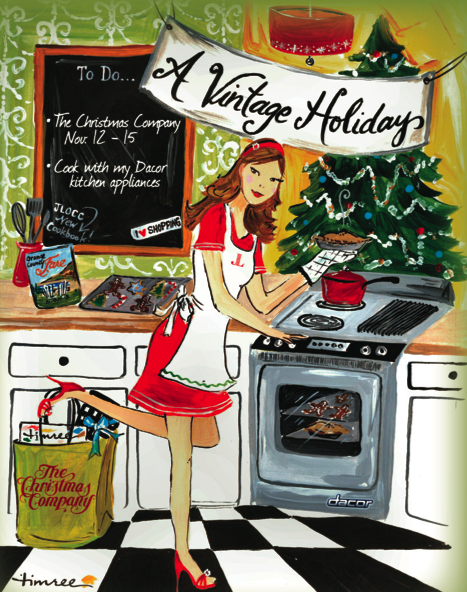 It's almost here! Are you ready for some shopping, fashion, food, fun and friends? This year's Christmas Company, themed "A Vintage Holiday," is coming back to the OC Fairgrounds Friday, Saturday and Sunday.
It's the major fundraiser of the year for the Junior League of Orange County with15% of shopping revenue goes toward the league's supported charities. The Christmas Company feature a variety of new events, more than 90 unique vendors from OC and throughout the country. And a new Junior League cookbook "Orange County Fare" will be introduced at the Opening Night Gala 6:30 to 10:30 p.m. Thursday. Restaurants including A Restaurant, Above All Catering, Blackmarket Bakery, BlueWater Grill, Five Crowns, Golden Truffle, K'ya Bistro, Laguna Beach Gifts, Melting Pot, Mrs. Beasley's, Newport Rib Company, Opah, Panera, The Winery, Zov's Bistro and Café, and others, whose chefs are featured in the book, will provide small plate dining for the evening priced at $75 per person. Entertainment and a silent auction too!
Tickets to the shopping extravaganza costs $10 per person. Parking at the OC Fair & Event Center is $5. General admission hours are 11 a.m. to 9 p.m., Friday; 10 a.m. to 9 p.m., Saturday; 10 a.m. to 5 p.m., Sunday. Tickets for special events available online or .949.263.3785. OC Fair & Event Center at 88 Fair Drive in Costa Mesa.
Here's What's Cooking at Williams-Sonoma
We don't know your circle of friends, but we're guessing that it's not often that you'll meet Thomas Keller. However, Thursday is your day! Acclaimed chef-restaurateur Thomas Keller (of The French Laundry, Per Se, Bouchon, Ad Hoc and Bouchon Bakery fame) will be at Williams-Sonoma at South Coast Plaza at 11 a.m. for a signing of his latest cookbook, ad hoc at home. Recipes from the book will be tray passed for sampling. Williams-Sonoma, Level 2, at South Coast Plaza in Costa Mesa. 714.751.1155.
---
The Latest from greer's oc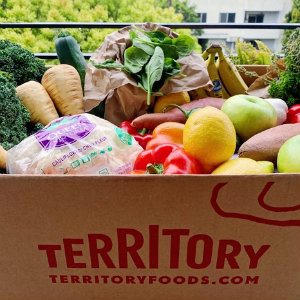 Territory Groceries Delivered to You
Chef-made, nutritionist-designed meal delivery service Territory Foods' recently launched Territory Grocery offerings. It includes 15+ pounds of fresh produce and grains, ideal for a family of four.
Options to choose from a Produce Box ($60) featuring a 15+lb mix of garden veggies,…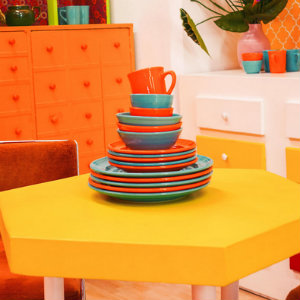 Timeless Kitchen Essentials from Tuxton Home
Whether you're planning to spend more time in the backyard this summer due to COVID-19 guidelines, or you're simply in the market for top-grade kitchenware, Tuxton Home offers a variety of timeless culinary essentials for at-home cooking and…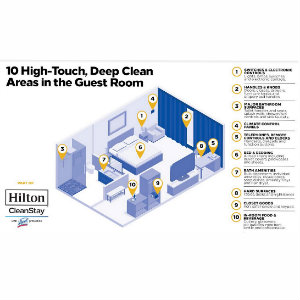 Hotel Maya: 'Hilton Defining a New Standard of Hotel Cleanliness
Hilton rolled out a new program to deliver an industry-defining standard of cleanliness and disinfection in Hilton properties around the world. In a first for the hospitality business, Hilton will collaborate with RB, maker of Lysol and Dettol, and consult…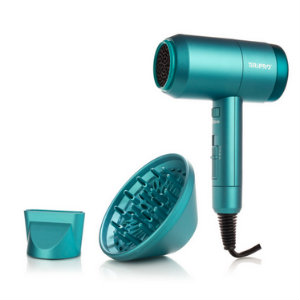 Upgrade Your Hair Drying Beauty Routine
Save precious time while experiencing salon-worthy hair with the next-generation Prisma Ionic Dryer from Tiri Pro. It's a luxury hairdryer that offers adjustable airflow with an advanced Infrared ceramic heater.
The adjustable airflow seems to be the norm for…