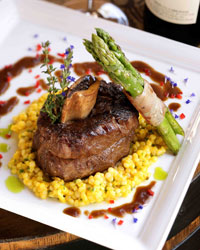 The second annual Orange County Restaurant Week will kick off Sunday, giving you an opportunity to dine at top restaurants for six days at great prices!

At most restaurants, you'll be able to enjoy a three-course prix-fixe lunch for $10, $15 and $20 per person, and dinner costs $20 to $40.

More than 100 restaurants in Orange County will participate in this highly anticipated culinary event.

It's a great time try new restaurants such as 25 Degrees in Huntington Beach, Zimzala Restaurant at the Shorebreak Hotel in Huntington Beach, and Andrei's Conscious Cuisine in Irvine.

You can make reservations online or by calling participating restaurants directly. And you can search for a restaurant at the Orange County Restaurant Week website by cuisine, location and price point.
www.OrangeCountyRestaurantWeek.com
SPEND SUNDAYS WITH REAL CHEFS!
For a limited time at South Coast Plaza's Sur La Table, guest chefs will prepare one-of-a-kind recipes on Sunday afternoons. You can sample their dishes—no appointment necessary, just show up and join the fun. And on the day of the cooking demonstrations just mention Greer's OC and receive a 15% discount! This Sunday at 2 p.m. Local food writer and chef Cathy Thomas will demonstrate how to make the prefect crisp cucumber salad.Sun., Sept. 20 at 2 p.m. Blackmarket Bakery's Rachel Klemek will be on hand to show off the Blackmarket Bakery's baking tips. Sun., Sept. 27 at 2 p.m. Cindy Mushet and Bella of Baking Kids Love, will be showing you and your kids the easiest way to decorate sugar cookies. Bring your decorating skills as this is an interactive demo. Sun., Oct. 4 at 2 p.m. Arun K Puri of Royal Khyber.
Sun, Oct. 11 at 2 p.m. Don Schoenurg of Leatherby's Cafe Rouge at the Renee & Henry Segerstrom Concert Hall. Level 1, Crate and Barrel Wing, at South Coast Plaza. 714.241.0118.
---
The Latest from greer's oc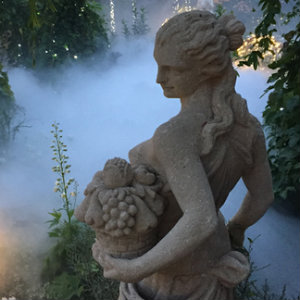 EERIE EVENINGS IN SHERMAN GARDENS
By day, Sherman Library & Gardens is a paradise of colorful flowers and blooming plants. But on the evenings of October 23 & 24, the Gardens will offer a glimpse into a different world, when Sherman Gardens presents "Eerie…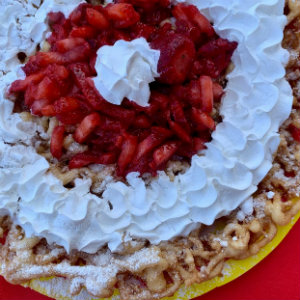 OC Fair Food Drive-Thru enters final weeks
The drive-up OC Fair food fun is entering its final two weeks with a fresh lineup of vendors. Now's the time to make plans to get those funnel cakes, turkey legs, and deep-fried treats on a stick!
The OC…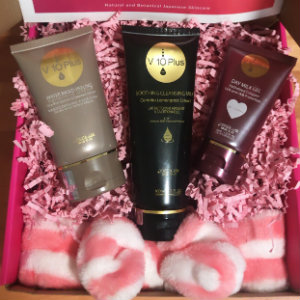 Giveway Time! Authentic Japanese Skincare
V10Plus USA, an authentic Japanese Skincare collection that recently arrived in the USA is offering a giveaway of their Founders' Favorites! I've been using the line for the past few months and I'm in love with their serums and…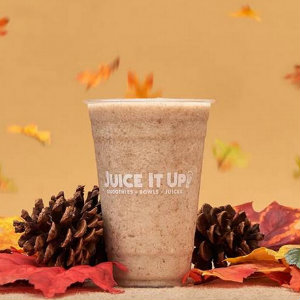 JUICE IT UP!'S NEW HORCHATA SMOOTHIE
Juice It Up! just debuted a new Horchata Smoothie is perfect for guests seeking a tasty fall treat that won't leave them feeling weighed down. Available through the end of the year, the Horchata Smoothie is an excellent…