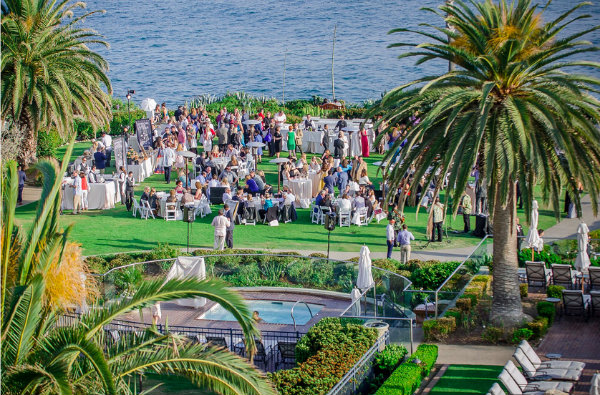 One of the most beautiful charity events of the year, Laguna Beach Taste of the Nation will be celebrated at Montage Laguna Beach overlooking the Pacific Ocean on Sunday, May 5 from 2:30 to 7:30 p.m. The 12th annual event helps raise funds for Share Our Strength's No Kid Hungry.
Host chefs Benjamin Martinek, chef de cuisine of award-winning Studio, and Lee Smith, pastry chef for Montage Laguna Beach, will welcome Australian award-winning Chef Curtis Stone as a special guest, along with other visiting chefs.
Guests will savor featured bites created by celebrity chefs from California and two outstanding chefs visiting from Montage Los Cabos, Mexico. Excellent wines and champagne for sipping and crafted cocktails, including Cinco de Mayo celebration cocktails provided by Casamigos at the Margarita Bar, will be served.
The full roster of visiting chefs who will be preparing gourmet delicacies includes: host chefs Benjamin Martinek and Lee Smith of Montage Laguna Beach; Xavier Solomon and Alexis Palacios of Montage Los Cabos; Eric Samaniego of Michael's on Naples Ristorante; Bryant Taylor of Chianina Steakhouse; Brother Luck of Four by Brother Luck; and Bryan Brown of Bourbon Steak, A Michael Mina Restaurant.
Along with craft cocktails from Titos and wines from ZD Wines and MacRostie Winery & Vineyards will be champagne and a visiting champagne specialist from Veuve Clicquot.
There will be a silent auction, an exciting live auction and an after-party with more gourmet offerings. Additional highlights include one-of-a-kind wine tastings, a champagne toast, parting gift and mingling with celebrity chefs.
The beneficiary of Laguna Beach Taste of the Nation is Share Our Strength's No Kid Hungry program, established to end childhood hunger in the U.S. by ensuring kids start the day with a nutritious breakfast, and families learn skills to shop and cook on a budget. To date, No Kid Hungry and its partners have provided more than 500 million meals.
Ticket levels: $250 per person for general admission from 3 to 7:30 p.m.; $275 for VIP admission from 2:30 to 7:30 p.m. Additional information can be found at nokidhungry.org/events/laguna-beachs-taste-nation/.
Montage Laguna Beach is at 30801 Coast Highway in Laguna Beach. 949.715.6000.
---
The Latest from greer's oc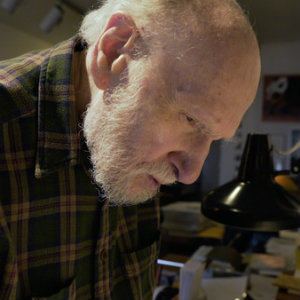 Art, Architecture + Design (AA+D) Film Series
Art and design enthusiasts will love the Art, Architecture + Design (AA+D) Film Series, an international showcase of films at the Newport Beach Film Festival celebrating art, architecture, design, modernism, photography, sculpture, painting, typography, advertising, publishing, urban planning, public…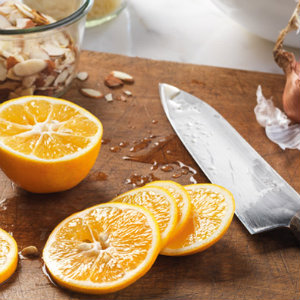 Cooking Demonstrations at Stonewall Kitchen
To celebrate the 30th Annual Spring Garden Show, four leading chefs from South Coast Plaza's restaurants will demonstrate signature recipes, share cooking tips and samples of the delicious dishes they prepare at Stonewall Kitchen Cooking School. Classes are demonstration…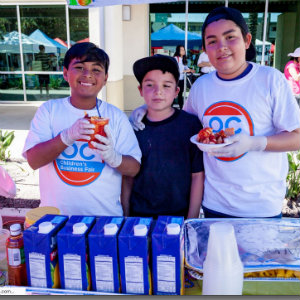 OC Children's Business Fair
Join Orange County Rescue Mission on Saturday, April 27 from 11 a.m. – 1 p.m. for the inspiring Kids on a Mission, OC Children's Business Fair.
The Fair will feature 50 unique booths that showcase the business ideas and…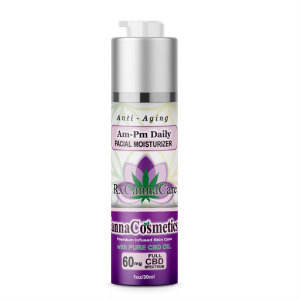 Rx Canna Care CBD infused skin solutions
CBD Oil has become one of the most sought-after plant medicines and supplements in the natural health and beauty industries. For many people, CBD has been instrumental in dramatically improving their lives.
Rx Canna Care founder Twompson Prater…