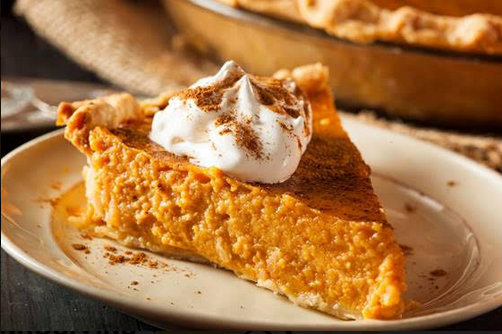 Celebrate "Thanksgiving in Spain" at Cafe Sevilla at Triangle Square on Thursday, November 26. Gather with family to enjoy a delicious three-course prix fixe Thanksgiving menu from 11 a.m.-11 p.m., with the last patio seating at 9 p.m.
Cafe Sevilla's menu includes Thanksgiving classics with a Spanish twist including butternut squash soup with lemon and chive cream; roasted turkey breast and glazed black forest ham served alongside sweet mashed potatoes; gravy; stuffing; brussels sprout casserole; corn bread; and barbacoa pineapple chutney; and homemade pumpkin pie with cinnamon ginger whipped cream for dessert.
Cafe Sevilla's Thanksgiving menu is priced at $49.50 for adults and $24.50 for a two-course kids meal. The Thanksgiving menu is available for both dine-in and pickup, and the regular dinner menu is also available all day.
There are also a variety of rustic Thanksgiving themed drinks including the Bourbon Peach Pie (Buffalo Trace bourbon, fresh peach puree, butterscotch, lemon, fresh whipped cream); and the Harvest Passion Caipirinha (Leblön Cachaca, passion fruit, orange, lime).
To provide an enjoyable and safe dining experience, Cafe Sevilla has a spaciou​s patio for outdoor dining and performs wellness and temperature checks on each employee before their shifts. In addition, the staff wear masks and provide an "Up and Go" contact-free mobile pay option. A QR code is printed on each receipt so guests can pay would like to pay in a touchless manner.
Reservations are recommended and can be made by calling 949.688.1555.
Cafe Sevilla is at Triangle Square, 1870 Harbor Blvd., Costa Mesa.
---
The Latest from greer's oc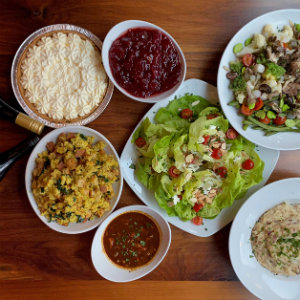 THANKSGIVING FAMILY MEAL BOX AT SAPPHIRE, VINE, IRONWOOD & OLEA
Russ Bendel's popular OC coastal restaurants, Vine, Sapphire, Ironwood and Olea, are offering a Thanksgiving Family Meal Box that provides everything but the turkey! Included in the package that feeds six for $149 are two bottles of wine (each…
Slapfish Offers Thanksgiving Morning Special to Those in Need
As Thanksgiving approaches, Slapfish in Huntington Beach continues to give back to the community and charitable causes, including extending special offers to those who are unemployed or in need. On Thanksgiving morning, Thursday, Nov. 26, from 9 a.m.…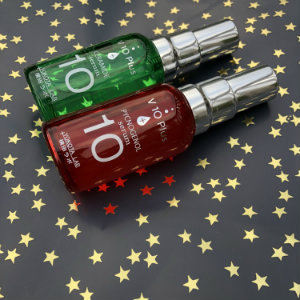 Japanese Skincare Black Friday Specials
V10Plus USA, the Japanese skincare line with all-natural, cruelty-free, and clean ingredients is going all out on Black Friday and offering a 25% off sale on all products through Cyber Monday, on November 30.
Simply enter code "Holiday25" at…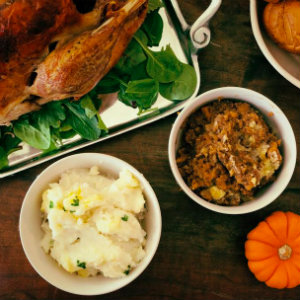 Turkey Day at Bistango
Celebrate the season of gratitude with family at Bistango in Irvine. Thanksgiving seating starts at 1 p.m. Thursday, Nov. 26 with live music at 5 p.m. Or, take Thanksgiving Home –advanced takeout orders accepted until Monday, Nov. 23. A…