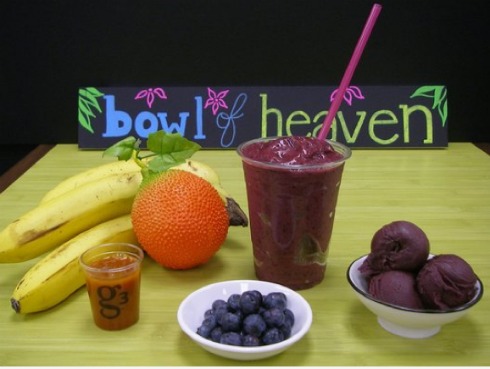 The new Bowl of Heaven in Huntington Beach celebrates with a red ribbon cutting ceremony today at 4:30 p.m., and a grand opening Saturday from 9 a.m. to 6 p.m. On Saturday, stop by for free small Acai bowls all day, as well as games for kids, raffles and prizes.
Enjoy a live performance by Ashley Caille at 3 p.m., and "Barefoot Ken" (Ken Bob Saxton) will be signing copies of his book, "Barefoot Running Step by Step" and answering questions about his running technique. A Bowl of Heaven specializes in fresh made to order Acai bowls and smoothies with fresh frozen acai, berries, bananas, organic juices and infused with an exclusive superfuit blend.
At 16821 Algonquin, Suite 102, (in Huntington Harbor Mall between Trader Joe's and Red Table) in Huntington Beach. 714.717.5314.
Art of Fitness!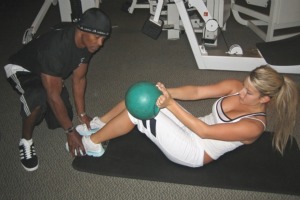 Can Laguna Beach be ranked as the fittest town in the country? If Laguna Beach's Art of Fitness owner Marian Keegan gets her dream, it will. Keegan is challenging residents to join her and others for a 6+ Week Challenge to get in the best shape of their lives.
At a cost of $299 (a savings of over $900), members who join the "Challenge" will receive a free six-week gym membership and access to classes, weekly monitoring, a trainer/coach, and hydrostatic body fat testing scheduled from 9 am to noon Saturday. They can also meet with Tony Hardridge, nutritionist and four-time power lifter.

For those who sign up and meet the initial challenge (determined with a personal trainer) the next six weeks will be free. The program is ongoing, so members can sign up anytime. And for participants who love to eat out, Keegan is getting popular Laguna Beach eateries to add healthy menu options such as Big Fish, K'ya, Mozambique, French 75, and Gina's Pizza. Art of Fitness offers state-of-the-art fitness equipment, professional personal training, extensive group exercise classes, pole fitness and Pilates, and for relaxing and rejuvenating there's a day spa. Child care is available too.
Art of Fitness is at 1080 S. Coast Hwy. in Laguna Beach. 949.464.0202.
Cocktails for a Cause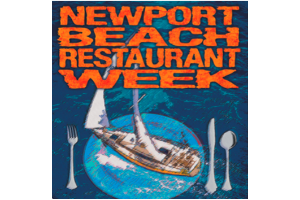 Newport Beach Restaurant Week kicks off with a 'Cocktails for a Cause" party with OC Weekly tonight from 7 to 9 p.m. at the Five Crowns Restaurant. Just donate $10 at the door to raise money for the American Cancer Society Relay for Life Newport Beach. You can enjoy two hours of complimentary appetizers, beer, cocktails and raffle giveaways while learning about upcoming menus during the sixth annual Newport Beach Restaurant Week starting Friday through Sunday, Jan. 29
Relay For Life is a nation-wide event celebrating the lives of people who have battled cancer, remember loved ones lost, and fight back against the disease.
For more information about Newport Beach Restaurant Week, including a list of participating restaurants, click here. Five Crowns is at 3801 E. Coast Highway in Corona del Mar.
OC Music at Malone's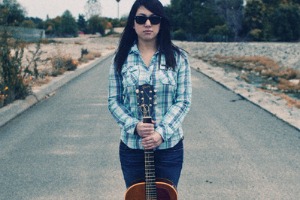 Join OC Music Awards Showcase Series Night #4 on Tuesday at 6:30 p.m. at Malone's in Santa Ana. The Live Acoustic show will feature Kacie Yoshida (pictured above) at 7 p.m., Button Willow Locomotive at 7:45 p.m., IHYJK at 8:30 p.m., Skee at 9:15 p.m. and Honeypie at 10 p.m. Must be 21 and over, free admission.
The Showcase Series continues every Tuesday night through Feb.14 with stops at The District at Tustin Legacy, The Slidebar, Malone's, Tiki Bar, Continental Room, and Constellation Room. Five Showcase Series finalists in each live category will move on to the Showcase Series Finals. Best Live Acoustic Finals will take place on Wed., February 22 at The Coach House and Best Live Band Finals on Fri., February 24 at Segerstrom Center for the Arts.
Malone's Bar and Grill is at 604 E. Dyer Rd., in Santa Ana.
Year of the Dragon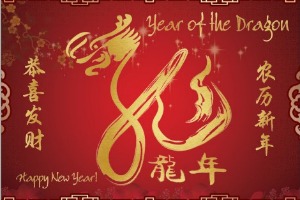 Ring in the Asian New Year, the Year of the Dragon, at Starfish in Laguna Beach by enjoying four days of special foods and drink offerings to bring good fortune. Starting Monday through Thursday, Chef Yuan will be preparing Pan-Asian foods from it's a la carte Dragon Menu like stone crab dumplings with shiitake mushrooms; spring rolls filled with wild shrimp, ground pork, ginger and cellophane noodles; lion's meatball with Kobe beef, scallions, and Napa cabbage in a consomme; black bean noodles with crispy ground pork; and eight treasures sticky rice with exotic fruits, red beans, and coconut pomelo creme anglaise.

On Thursday, for the Asian New Year finale, guest mixologist, Dan Oliver will be creating exotic cocktails to pair with a sampling of the entire Dragon Menu for $40 per person.

Open for lunch Wednesday through Saturday; bar opens at 4 p.m. daily; open for dinner from 5 p.m. daily.
Starfish is at 30832 S. Pacific Coast Highway in Laguna Beach. For more information, call 949.715.9200, or visit starfishlaguna.com.
---
The Latest from greer's oc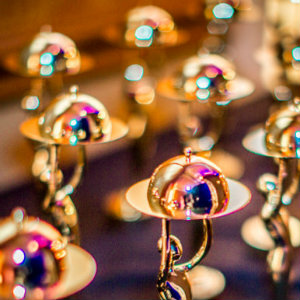 Cast Your Golden Foodie Vote
Get ready to vote for OC's best local chefs, libations and cuisine of chef driven and independent restaurants for the upcoming 4th annual Golden Foodie Awards celebrated on Sunday, Sept. 27 at the Fairmont Newport Beach.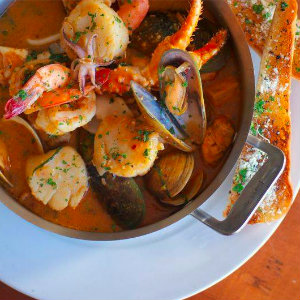 FREE FRIDAY INSTAGRAM GIVEAWAY
One lucky person will win a $50 gift card to Fly-N-Fish Oyster Bar and Grill on the boardwalk, near the Newport Beach Pier.
Fly-N-fish offers freshly shucked oysters, seasonal specials as well as signature dishes including Maryland Crab Cakes,…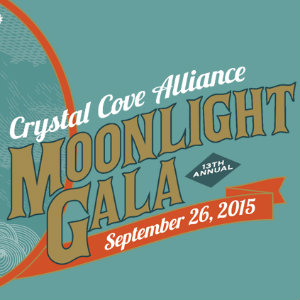 Moonlight Gala
On Saturday, Aug. 1, tickets will be available for the Crystal Cove Alliance (CCA)'s 13th annual "Moonlight Gala" on Saturday, Sept. 26, at Crystal Cove.
The signature event, presented by The Resort at Pelican Hill, sells out each…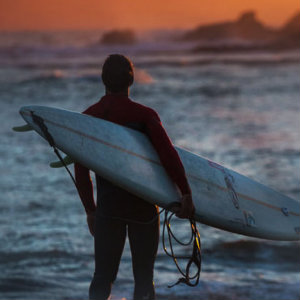 Chris Bertish i'MPOSSIBLE Session
Don't miss your chance to meet Mavericks champion and record-breaking stand-up paddle boarder, Chris Bertish on Friday, July 31 from 6:30 to 8:30 pm. at i'MPOSSIBLE Session at Huntington Beach Art Center in Huntington Beach.
Chris Bertish is…