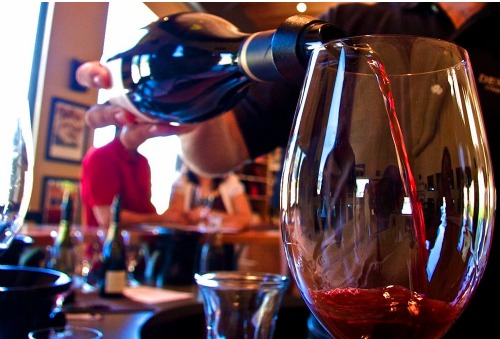 The fabulous wine country of Paso Robles rolls into Orange County Thursday at a not-to-be missed wine event at Charlie Palmer's South Coast Plaza.
The second annual Stars of Paso Robles wine tasting means nearly 30 of Paso's premier winemakers are bringing more than 100 varietals from Paso's wine country. The evening is hosted by SoCal's wine expert, Ian Blackburn, of LearnAboutWine.
Whether you're in the restaurant/wine industry or a wine enthusiast, you will love this experience. And all proceeds from the silent auction benefits the TJ Martell Foundation, which funds children's cancer and AIDS research as well as Children's Hospital Los Angeles.
Participating wineries include Adelaida, Alta Colina, Asuncion Ridge, Bianchi, Bodegas Paso Robles, Cass, Chateau Margene, Cinquain, Cypher, D'Anbino, DAOU, Dubost, Eden Canyon, HammerSky, Hidden Oak, J&J Cellars, JK Wine Company, Katin & Arada, Kiamie, Le Vigne, Lone Madrone, Niner, Roxo Port, Stanger Vineyards, Terry Hoage, Treana & Hope Family Wines, Turley and Villa Creek.
The trade tasting lasts from 2 to 5 p.m. ; consumer tasting is from 7 to 9:30 p.m. Tickets cost $75 (two for $150) in advance; $100 at the door. Enter code "VIP" and save $20 on each ticket. For tickets, call 310.451.7600 or visit learnaboutwine.com.
Charlie Palmer is at Bloomingdale's South Coast Plaza, 3333 S. Bristol St. in Costa Mesa.
Live and Learn from the Dalai Lama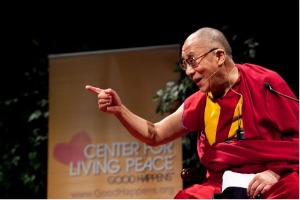 Last week, Orange County was fortunate to experience a historic Dalai Lama visit, especially since the 75-year-old leader-in-exile recently announced that he will be retiring as political leader of the Tibetan government in exile. The Dalai Lama, donning a UC Irvine cap, shared his wisdom of compassion, happiness, respect for all religions (even non-believers) and global leadership at the season finale of the Living Peace Speakers Series at UC Irvine.
Tickets sold out quickly, however, you can see a video of the entire discussion at goo.gl/rlIOk.
The event was made possible by a partnership between UC Irvine and the Center for Living Peace in Irvine.
---
The Latest from greer's oc
Tour de Cure Surf 2 Summit OC
Be a part of the Stop Diabetes movement by taking part in the American Diabetes Association's annual fund-raising cycling event, Orange County's Tour de Cure Surf 2 Summit, on Saturday morning. The ride is ideal for any level…
West of West Wine Festival Orange County
Wine lovers can get in on the West of West Wine Festival Orange County presented by Orange Coast Magazine at the Grand Terrace at Honda Center on Saturday, Nov. 8 from 10 a.m. to 2 p.m.
Guests can…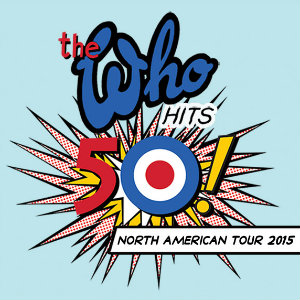 The Who Hits 50!
The Who will celebrate their 50-year legacy with "The Who Hits 50!" tour arriving at Honda Center in Anaheim on Wednesday, Sept.16 at 7:30 p.m.
Tickets for the Honda Center performance are on sale now at thewho.com,…
The Original Rock 'N Roll Barbershop
Floyd's 99 Barbershop, The Original Rock 'N Roll Barbershop for men and women – is opening a new shop in in the Crossroad Shopping Center in Irvine tomorrow. Floyd's 99 will be offering half-price haircuts during the grand opening.
…