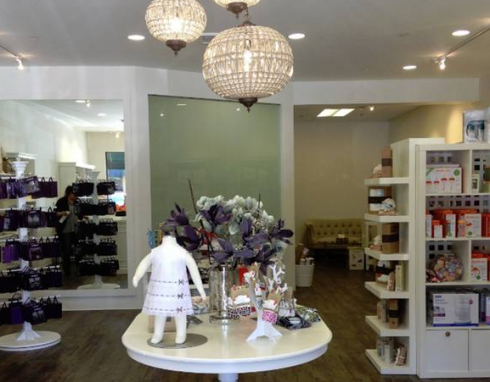 Orange County moms and moms-to-be can now shop at the new Lil' Baby Sprouts, a high-end baby boutique at Newport North Shopping Center in Newport Beach. Lil' Baby Sprouts carries brands that are organic and exclusive to Orange County. Choose from high quality apparel for newborns to toddlers, blankets, toys, and an array of other baby products and gifts. Lil'Baby Sprouts also carries high chairs, baby carriers and bassinets, along with accessories such as diaper bags. The store also offers baby necessities such as products for nursing, feeding and bath time.
A comfortable sofa in the Mother's Corner at the back of the boutique gives moms-to-be a place to rest while shopping, or new moms who want to breastfeed. Complimentary beverages are also available.
Also at the back of the store, there's a classroom space where a full schedule of classes will launch in the spring. The classes will be taught in the intimate classroom setting by Registered Nurses and other local experts on topics such as nutrition, nursing and baby development.
Lil'Baby Sprouts is in Newport North
Shopping Center at 1280 Bison Ave., off MacArthur Blvd., in Newport Beach. 949.721.1077.

Spice Up Your Life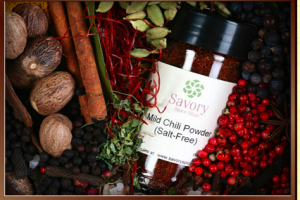 Looking to spice up your life while adding health benefits? At Savory Spice Shop in Costa Mesa and in Corona del Mar you can find more than 400 fresh herbs and spices, 150 unique seasoning blends, organics, extracts, sauces and more.
Experts say that the following spices are the ten most common beneficial spices:
1. Ginger provides anti-inflammatory properties, which help keep your heart young and arteries clear. It can also boost the immune system and help lower cholesterol levels. And, it can treat nausea.
2. Jamaican allspice contains a large amount of antioxidants and can help with digestion.
3. Cinnamon can help control blood sugar problems and can lower risk factors in pre-diabetes, as well as possibly help relieve stiffness due to arthritis.
4. Cloves are the spice with the highest antioxidants. It has been shown to be beneficial against muscle pains and arthritis, as a mild anesthetic useful for toothaches, gum pain, and sore throats. Cloves also offer relief from respiratory ailments such as asthma and bronchitis, and can help eliminate intestinal parasites, fungi, and bacteria.
5. Tumeric can be used as prevention against Alzheimer's and cancer. It is widely used in India, where the elderly have the lowest rate of Alzheimer's disease in the world, and the most common cancers of the U.S. is 10 times lower.
6. California and European basil, which help improve the body's antioxidant defenses.
7. Mediterranean thyme, which has properties to promote anti-aging and is known to kill germs, healing infections faster.
8. Sage is known for fighting inflammation, which can help witharthritis symptoms and help slow the aging process, as inflammation at the cellular level is what makes the body age faster.
9. Greek oregano is associated with lowering high cholesterol and loweringthe risk of colon cancer.
10. Crushed brown mustard is known to help prevent cancer and heart disease, and lower cholesterol.
Open 10 a.m. to 6 p.m. Monday to Saturday 10 a.m. to 6 p.m. 11 a.m. to 5 p.m. Sunday. Savory Spice Shop at Corona del Mar Plaza, 928 Avocado Ave. in Corona del Mar. 949.717.7776;
---
The Latest from greer's oc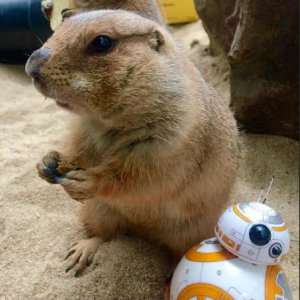 Star Wars Day at the OC Zoo
The OC Zoo in Orange celebrates Star Wars Day on Saturday, June 25 from 10 a.m. to 3 p.m. for a fun day with live Star Wars characters, crafts, games and photo opportunities. Zoo animals will receive special treats…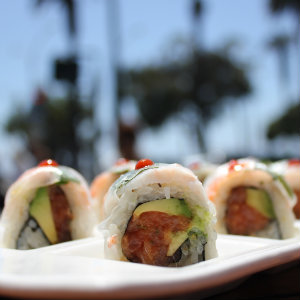 Sushi Roku Turns One Supports Three Charities
Sushi Roku Newport Beach at Fashion Island will be celebrating its one-year anniversary by donating 25% of all sales to three local charities Sunday, June 26 through Thursday, June 30. The three beneficiaries are Hoag Breast Center, CHOC Children's, and…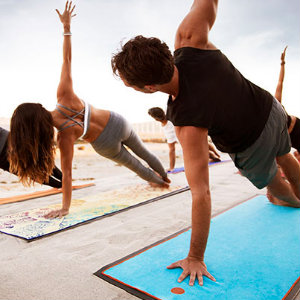 Yoga Gear Weekend Warehouse Sale
Make the trek to El Segundo for some great buys on yoga gear this weekend. Manduka's summer weekend warehouse sale offers up to 80% off premium and sustainable yoga essentials today through Sunday, June 26.
Manduka is the creator of high-performance yoga gear…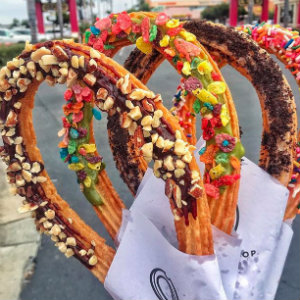 Loopy for Churros
By Asma Mohammed
The Loop: Handcrafted Churros in Westminster celebrated its grand opening recently on June 12 and has had a line out the door everyday since then, and with good reason. The atmosphere is minimalist and fresh, using whites and neutrals…