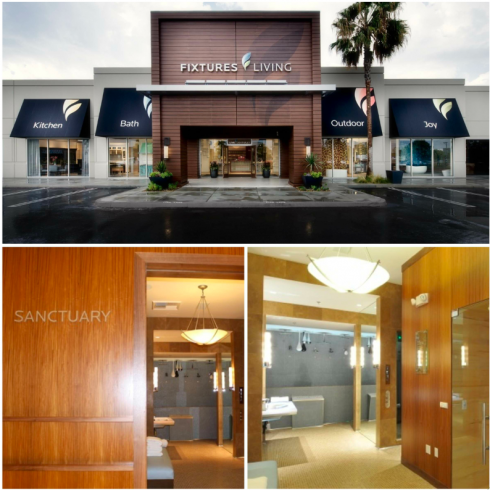 The weather may not be heating up yet - but things are getting steamy at Fixtures Living at SoCo! For the entire month of April, Fixtures Living is celebrating steam - in your kitchen, in your shower, and in your life! Join Fixtures Living this Saturday, April 6 for steamy, live demonstrations from noon to 1:30 p.m. and 2 to 3:30 p.m. Can't make it? Don't fret! Fixtures Living will be hosting additional live demonstrations every Saturday in April at 2 p.m.
April is all about steam at Fixtures Living at SoCo. For the entire month of April, the "steam team" at Fixtures Living is showing you how to incorporate the healing benefits of steam in all aspects of your life! The kick-off event is this Saturday, April 6 with live demonstrations at noon and 2 p.m. It has been around as long as Mother Nature, but few people grasp the vast potential of steam.
The benefits are so numerous that they cannot all be packed into one demonstration, so if you cannot make it to the kick-off event - don't worry - every Saturday in April at 2 p.m. the Fixtures Living steam team will hold live demonstrations on the different uses of steam, ranging from steam cooking to steam bathing. To RSVP for this event please email events@fixturesliving.com and to watch the video on the "Meaning of Steaming" click here.
3303 Hyland Ave., Suite D in Costa Mesa. 949.429.0800.
Terrapin's Boats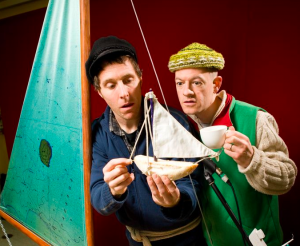 Segerstrom Center's Family Explorer Series kicks off Saturday at 1 p.m. and Sunday at 1 and 3:30 p.m. with the Terrapin Puppet Theatre from Australia performing the moving and poetic play, Boats in Samueli Theater.
And we are giving away a family four pack of tickets for the Sunday performance at 3:30 p.m. Just leave a comment or like our Facebook page. We'll announce the winner on Friday.
In Boats, the magic of storytelling and adventure is performed with acrobatics and sound effects created in an imaginative stage where characters transform the world by using everyday objects that would be found on a boat's galley. The use of space and puppetry has garnered Terrapin an international following.
Guests can arrive early to catch an hour of free pre-show creative play activities and a reading area with an assortment of children's books. Terrapin Puppet Theatre's Boats is recommended for families and children ages seven and up.
Tickets cost $20. Tickets are available online at SCFTA.org, at the Box Office at 600 Town Center Drive in Costa Mesa or by calling 714.556.2787.
---
The Latest from greer's oc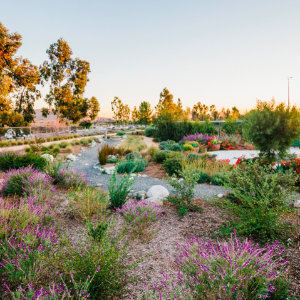 Free Sustainable Landscaping Workshop
The Coastkeeper Garden in Orange is offering a free and informational workshop on Thursday, August 25 at 5:30 p.m. so that you can find out how to make the most of your garden and create a beautiful landscape. Dinner and…
6th ANNUAL GETZLAF GOLF SHOOTOUT
You can join and exciting and fun event to help save lives of those living with Duchenne muscular dystrophy by joining Anaheim Ducks' captain Ryan Getzlaf and his wife Paige at he 6th Annual Getzlaf Golf Shootout presented by…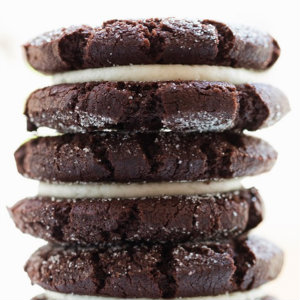 Week Three, And the Nominees Are…
The results are in for the final week of voting for the Golden Foodies - People's Choice Awards. The winners will be announced on September 25th at the Golden Foodie Awards. And the nominees are…
Best New Restaurant
…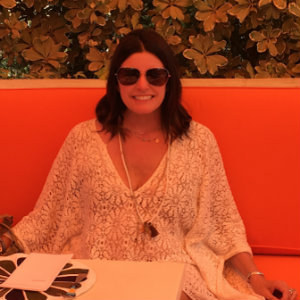 Q&A With Patty Praisler of Rococo
Patty Praisler is celebrating her 10 year anniversary at Rococo in Dana Point on Thursday, Aug. 25. She has two locations in Orange County---one in Dana Point and in Costa Mesa. She shares with us some of her fashion…