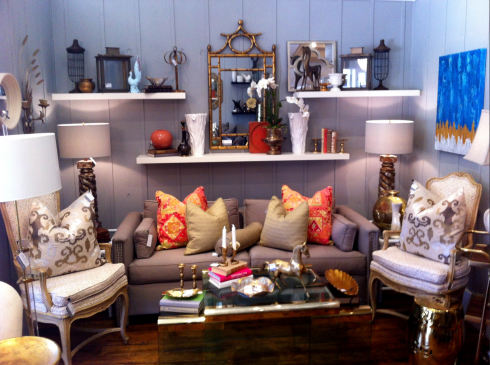 The newest home furnishings shop in Newport Beach, Heirloom at Wescliff Court features vintage treasures, mostly Hollywood Regency style, collected by owner Milena Sefferovich. Three years ago on a whim, while living in Phoenix, Sefferovich drove a truck to Pasadena filled with her vintage pieces and sold everything at the Rose Bowl Flea Market her first day. She was on to something great. Shoppers loved her eye for sophisticated one of-a-kind pieces, lighting, lacquered and refinished furniture (she refinished woods herself) and affordable glamour.
Today she's the proud owner of Heirloom, where she can display her design aesthetic and rare finds. Each one she loves and feels torn to part with: an old scaffold base converted into a dining room table, a Spanish revival settee, custom throw pillows, art, vases, and a vintage bar cart. At Heirloom, the prices are such that you won't be buying just one piece and saving up for the next. Sefferovich's goal is to price pieces so that you'll want to keep returning and bring your friends.
Sefferovich is also a vendor at One Kings Lane under vintage and market finds, and maintains a booth at the Rose Bowl Flea Market, the second Sunday of every month.
Open 10:30 a.m. to 5 p.m. Tuesday through Saturday.
1729 Westcliff Drive in Newport Beach. 949.515.2500.
Shedding Light on Art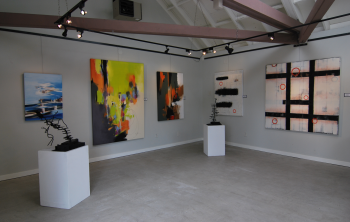 The Shed, a new fine art gallery in Dana Point housed at the Clapboard Arcadian, is the brainchild of local resident Sue Osborne. She transformed the former wholesale nursery space and created a destination art gallery, next OC Beads and the Coop, an all-American country store. She credits her work in commercial design for giving her an artistic eye, and when she met celebrated expressionist artist Michael Ruffini and saw his vibrant works their collaboration took off.
The Shed's creative director Ruffini, a 30-year year painter and sculptor curates the gallery's art and sculpture including renowned expressionist painters and sculptors.
Current featured artists include Michael Ruffini, Michael Moon, Dray, Gideon Cohen, Hans Ladislaus, Nick Arciero, and Mai-Linh Diep.
The Shed's exhibit changes every 30 days, always with an opening night so the guests can meet featured artists. Osborne and Ruffini are also working on a sculpture garden, where they are planning to showcase musical performances and book readings.
Open 10 a.m. to 5 p.m. Wednesday through Saturday; 11 a.m. to 4 p.m. Sunday.
The Shed, a Fine Art Gallery is at 24471 Del Prado Ave. in Dana Point. 949.429.5591
---
The Latest from greer's oc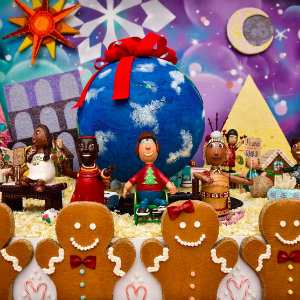 Gingerbread Extravaganza at The Ritz-Carlton, Laguna Niguel
Here's a fun way to get into the holiday spirit, stop by to see and smell The Ritz-Carlton, Laguna Niguel's amazing Gingerbread display created by executive pastry chef Daniel Dominquez, assistant pastry chef Theresa Ebilane-Moore and their talented team…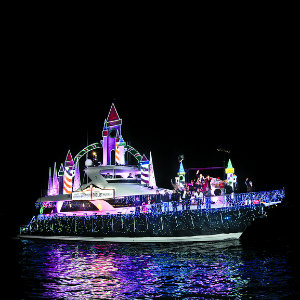 The Lighthouse Bayview Cafe's 3-Course Christmas Boat Parade dinner
The Lighthouse Bayview Café is celebrating its one year anniversary today and will continue to celebrate the holiday season during the 108th Annual Newport Beach Boat Parade on December 14-18. The Lighthouse is offering a special $35…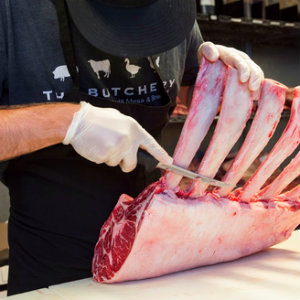 The Butchery Grand Opening Celebration at Crystal Cove
The place to be on Saturday is at the new Butchery at Crystal Cove Shopping Center in Newport Beach. The full-service butcher shop known for high-quality meats, artisan cheeses, craft beers and wines, will celebrate the opening of its…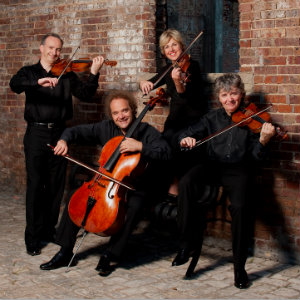 Segerstrom Center's Chamber Music Series Welcomes the Takács Quartet
The award-winning Takács Quartet returns to Segerstrom Center for the Arts on Saturday, Dec. 10 for an evening of chamber music that includes Haydn's String Quartet Op. 77 No. 2, Bartók's String Quartet No. 2 and Dvořák's String Quintet…