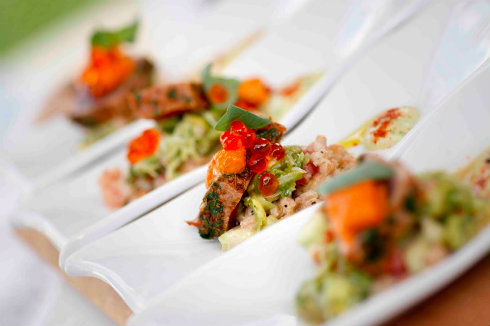 In less than 3 weeks, the First Annual Newport Beach Wine and Food Festival, a two-day food fest on Saturday, Sept. 20 to Sunday, Sept 21 at the Newport Beach Civic Center will kick off with live cooking demos with celebrity and local executive chefs, tastings from over 40 wineries, elite sommelier panels, mixology courses and live jazz. And you can purchase a two-day weekend pass, a single day all-access pass, or buy a ticket for the VIP launch party on Friday, Sept. 19 at Red O in Newport Beach.
Highlights from the festival include:
A blind tasting and sommelier panel from 11:30 a.m. to 12:30 p.m. on Saturday, Sept. 20 with OC's leading wine experts, including Master Sommelier Michael Jordan and Joey Kleinhans of the Wine Elite. All attendees will taste a flight of 6 important grape varietals grown in California.
The Grand Tasting Pavilion, where noteworthy OC executive chefs will be serving up gourmet cuisine, is open from 12 to 3 p.m., while hand-passed appetizers and desserts will be served throughout the day and enjoyed in beautiful lounge areas. Premier wines ($100-$200 bottles) will be poured at the grand centerpiece bar of the Grand Tasting Pavilion, while over 25 wineries will line the walls of city hall. For a list of participating chefs and restaurants, visit here.
Celebrity and local chefs will showcase live cooking demos on the outdoor and indoor stages. Emcee Peter Dills will introduce culinary masters Richard Blais, Rick Moonen, Jamie Gwen, Joe Youkhan, Sue Zemanick and Craig Strong as they show guests how to recreate some of their best signature cuisine. Book signings with many of the chefs will be also be available.
Guests will round out the day with special mixology courses from master, world-renowned Southern Wine & Spirits mixologists Francesco Lafranconi and Tricia Carr. Day one will feature hand-crafted cocktails from Duke Spirits (new bourbon company brought to life by John Wayne's grandson Ethan Wayne) and Patron Spirits on Sunday.
You can purchase a two day Festival pass for $350 per person, individual all access pass for Saturday or Sunday for $195, or a VIP Launch Party at RED O on Friday, Sept 19 from 6:30 to 11 p.m. for $350.
Tickets are available here.
100 Civic Center Drive in Newport Beach.
Giving Back at Albertsons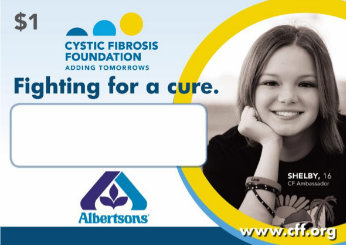 You can help raise much-needed funds for the Cystic Fibrosis Foundation at Albertsons grocery stores during the month of September.
Starting next Wednesday, shop at your local Albertsons and add $1, $3 or $5 to your grocery bill to support the Cystic Fibrosis Foundation and its 3rd Annual Hike the Halo event at Angel Stadium of Anaheim on Saturday, Dec. 13.
You can let everyone know you are fighting for a cure by donating $1 or $5 specifically to the Albertsons mobile campaign and have your mobile displayed.
Cystic Fibrosis is an inherited disease that affects the lungs and digestive system of about 30,000 children and adults in the U.S. (70,000 worldwide). A defective gene and its protein product cause the body to produce unusually thick, sticky mucus that clogs the lungs and leads to life-threatening lung infections, and obstructs the pancreas and stops natural enzymes from helping the body break down and absorb food..
The Cystic Fibrosis Foundation is committed to finding new therapies and ultimately a cure for CF.
---
The Latest from greer's oc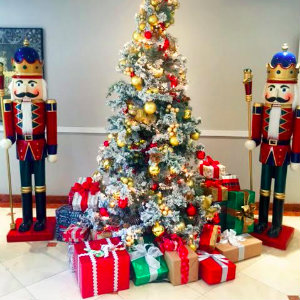 Hollywood Hotel Holiday Package
Hollywood Hotel, the centrally-located hotel where all the action begins in Hollywood, is celebrating the joyous season by offering guests insider access to the city's best holiday attractions through an exclusive holiday package.
Hollywood Hotel's holiday package includes the…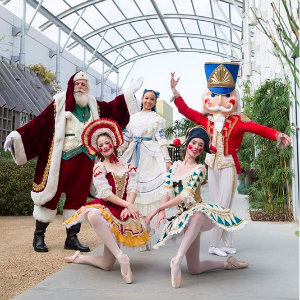 Soco Holiday
It's the most wonderful time of the year! You're invited to celebrate the holiday season at SOCO and The OC Mix in Costa Mesa this Sunday, Dec. 17 from 10 a.m.-1 p.m.
Bring your family and friends to enjoy free,…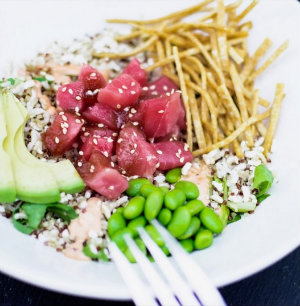 Guilt-Free, Easy Dining During the Holidays
With the busy holiday shopping season underway, consider quick, guilt-free ways to fuel up while you power through your list of to-dos. Here are some easy and healthy local dining options for parents and children:
Rubio's Ahi Poke Bowl - Rubio's Coastal Grill…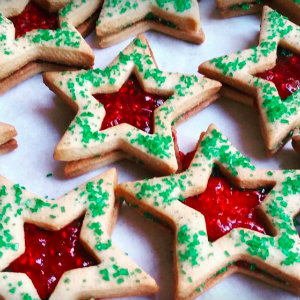 Mixed Bakery Pop-Up Bake Sale
For the sweetest holidays, you'll want to stop by Mixed Bakery's Pop-Up Shop at West Elm at South Coast Plaza on Saturday, Dec. 16 from 1 to 6 p.m. The bake sale will feature Mixed Bakery's award-winning cookies, brownies,…