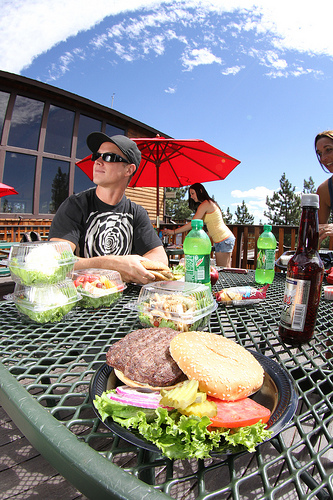 If you're looking to escape from OC this weekend, look no further than up the mountain we love for its snow.
For the holiday weekend, Big Bear Mountain Resorts has all the activities necessary for the outdoors - hiking, biking, golfing, BBQ and rides in the Scenic Sky Chair.
Now open at Snow Summit, the Scenic Sky Chair can transport you from the base of the mountain in 15 minutes to enjoy the day outside in the SoCal sun.
After a day of gorgeous scenery - or a day of relaxing on the mountaintop - a fireworks spectacular rounds out the evening. The show can be enjoyed from a boat on the lake and throughout Big Bear Valley.
To reserve a spot on the golf course, call 909.585.8002.
Highway 330 is now officially open.
880 Summit Blvd in Big Bear Lake.
All About Antioxidants!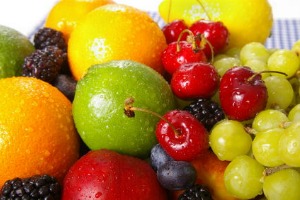 After a day of burgers, hot dogs and maybe even some beer, stop by True Food Kitchen on July 5 to learn all about antioxidants and boost your immune system.
Executive Chef Michael Stebner will be demonstrating a summer-inspired menu including backyard summer vegetable salad, BBQ salmon with marinated beans and chocolate bread with fresh berries & olive oil - yum!
Cost is $35 per person (not including tax or gratuity) and there are limited spaces available. To RSVP, call 949.644.2400. Pre-payment and 48-hour cancellation notice is required for refund. The class is from 3 to 4:30 p.m. and food and beverages will be served.
True Food Kitchen is at 251 Newport Center Drive at Fashion Island in Newport Beach.
Rolling Stones Tonight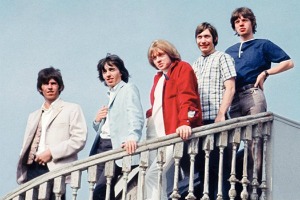 Come view the lost Rolling Stones photographs tonight at John Varvatos at South Coast Plaza. Featuring an exhibition and conversation with Larry Marion - one of the world's leading experts on rock and music memorabilia - the evening will showcase the new book that documents the seminal period when the Rolling Stones made their transformation into the world's greatest rock 'n' roll band.
Cocktails begin at 6 p.m. and a book signing at 7 p.m.
To RSVP and save your spot, email jv_pr4@vfc.com.
John Varvatos is located on Level 1 near the North Parking Structure in South Coast Plaza at 3333 Bristol Street in Costa Mesa.
Cheryl Burke in OC!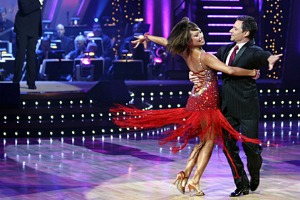 Two-time champion of ABC's "Dancing with the Stars" Cheryl Burke will be teaching and performing Friday night at Kaleidoscope Entertainment Complex in Mission Viejo. Complete with live music by The Derby Band of The Derby Deli & Dueling Piano Bar, Cheryl and other instructors will perform various Latin, swing and ballroom dance numbers on stage.
The free event will include instruction beginning at 7 p.m. in the Level 5 Courtyard and last into the evening. Cheryl will also be signing copies of her new autobiography Dancing Lessons which will be on sale at $20 per copy.
Kaleidoscope Entertainment Complex is located at 27741 Crown Valley Parkway in Mission Viejo.
Patriotic SusieCakes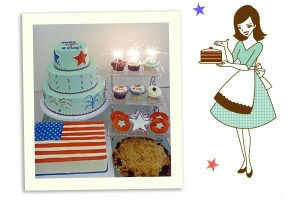 Open on July 4th, SusieCakes in Newport Beach is offering delicious patriotic deserts to compliment your BBQ-filled weekend.
All SusieCakes' desserts are handmade with the finest and freshest ingredients and are the perfect salute to the holiday. All the selections will make your mouth water, including the blueberry pancake breakfast - vanilla cupcake baked with fresh blueberries and topped with real maple syrup buttercream; red, white & blue berry chiffon - layers of chiffon with fresh strawberries and blueberries; sugar cookie sandwiches with blue buttercream and many more amazing treats.
All desserts will be available through the month of July, but if you want to pick some up on Monday, the store will be open from 10 a.m. to 3 p.m.
SusieCakes is located at 2043 Westcliff Drive, Suite 104 in Newport Beach.
---
The Latest from greer's oc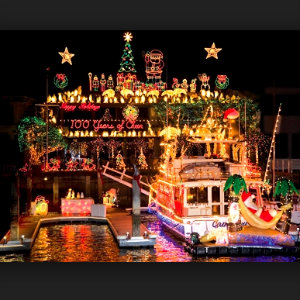 Christmas Boat Parade Dining
Local restaurants in the neighborhood will be offering special menus in honor of the 106th Newport Beach Christmas Parade running through Sunday, Dec. 21. The parade starts at Bay Island at 6:30 p.m. and finishes at the same site at…
N'Ice Free Ice Cream!
With the holidays here, N'ice Cream and Granola Babies at SOCO invite you to treat yourself to free ice cream this Saturday, Dec. 20.
The first 100 people to visit Granola Babies (opens at 10 a.m.), OC's premier ecobaby boutique and community, will…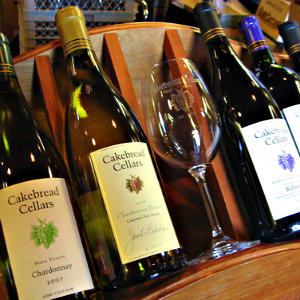 Cakebread Tasting at OC Wine Mart
OC Wine Mart will be celebrating its final wine tasting event of 2014 with celebrated Cakebread Cellars on Thursday at its Yorba Linda location and Friday at its Irvine location for $30 per person ($3 back towards purchase &…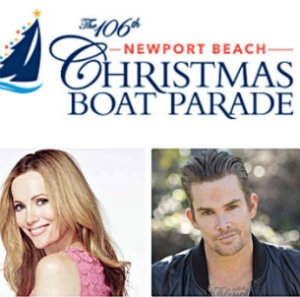 106th Annual Newport Beach Christmas Boat Parade
Tomorrow night marks the opening night of the 106th Newport Beach Christmas Boat Parade, taking place at 6:30 p.m. with comedic actress Leslie Mann and singer/actor Mark McGrath of Sugar Ray as the first ever Grand Marshals for the parade. Each…