Beauty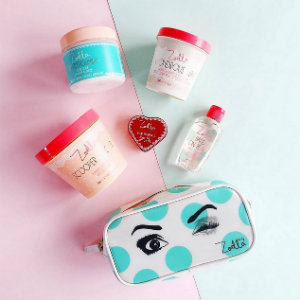 UK Based Zoella Beauty at Target
02.23.17
Zoella Beauty is a collection of all things that British based beauty vlogger and YouTube sensation, Zoe Sugg loves. Zoe created her own line of beauty and bath products--- a sweet and whimsical collection—designed to calm you, too. She suffers from anxiety, so it was important to create products with relaxation and serenity in mind.
Simple, sweet and fragrant products also include home fragrances, gift sets, and even darling cosmetic bags. Our favorite is the Zoella Beauty Creamy Madly Dreamy Body Lotion, Zoella Beauty Sweet Inspirations Body Mist, the cutest Zoella Beauty Soap Pop (fragranced soap on a stick); and Zoella Beauty Fizz Bar, a fragranced Bath Fizzer.
Up until recently, it wasn't all that easy to buy her products in the U.S., but now you can shop online for her core collection at Target online.
---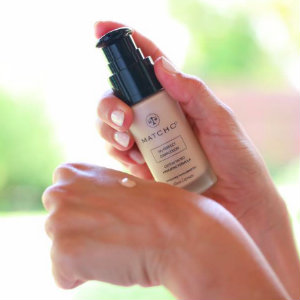 Custom Blended Foundation—It's a Match
02.13.17
Choosing the right foundation can be tricky. The color, the formula, and the coverage are everything. To the rescue is MATCHCo, a new customized foundation that uses a patented state of the art technology. The way it works is with an iPhone app that captures your exact skin tone with 5 simple skin scans. The app analyzes your skin tone in less than two minutes, and then MATCHCo custom blends a perfectly matching color formula just for you.
Even the bottle is personalized with your name and the date it was made. This all-in-one foundation evens out skin tone and gives a flawless no-makeup look.
The hydrating formula nourishes skin with active, natural ingredients and it's perfect for all-day wear. And, it contains anti-aging and antioxidant ingredients like peptides, green tea extracts & vitamin E, as well as skin-conditioning and hydrating ingredients such as ceramides, bisabolol (chamomile flower) and lilum candidum flower extract (white lily flower). It's also free of parabens, sulfates, and phthalates; it's cruelty free and non-comedogenic.
You can get the MATCHCo App and learn more about it here.
---