Beauty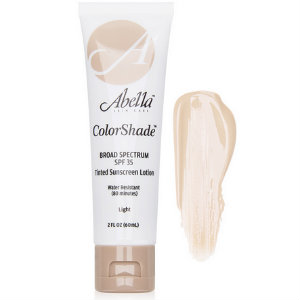 Your Sun Defense, Abella ColorShade SPF 35
02.23.17
Experts say daily use of sunscreen is the number one defense against skin aging from UVA and UVB damage. We wear sunscreen every day—rain or shine—so we are looking out for new lines to try.
Our latest favorite find is Abella ColorShade SPF 35, a line of broad-spectrum sun protection that's really a multi-purpose collection. It provides an SPF 35 Broad Spectrum UVA/UVB Protection, plus color, moisture and vitamins and antioxidants to help protect and restore your skin.
The Abella ColorShade SPF 35 comes in four shades-- light/ medium/ dark/ ebony to complement any skin type. We're using the light and medium coverage that can be used alone or blended with your favorite foundation to give you ideal coverage.
The line is formulated for sensitive skins and the pigments are silicone coated to prevent clogged pores.
It's also Paba Free, hypoallergenic, non-migrating and water-resistant (80 minutes).
You can shop for the line here.
---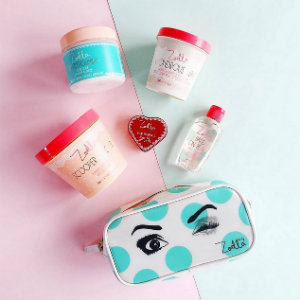 UK Based Zoella Beauty at Target
02.23.17
Zoella Beauty is a collection of all things that British based beauty vlogger and YouTube sensation, Zoe Sugg loves. Zoe created her own line of beauty and bath products--- a sweet and whimsical collection—designed to calm you, too. She suffers from anxiety, so it was important to create products with relaxation and serenity in mind.
Simple, sweet and fragrant products also include home fragrances, gift sets, and even darling cosmetic bags. Our favorite is the Zoella Beauty Creamy Madly Dreamy Body Lotion, Zoella Beauty Sweet Inspirations Body Mist, the cutest Zoella Beauty Soap Pop (fragranced soap on a stick); and Zoella Beauty Fizz Bar, a fragranced Bath Fizzer.
Up until recently, it wasn't all that easy to buy her products in the U.S., but now you can shop online for her core collection at Target online.
---