Beauty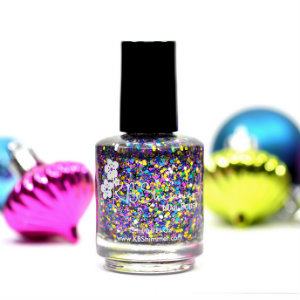 Easy Nail Art at Home
10.31.16
Want to create your own nail art at home? Thanks to KBShimmer, you can make super easy fun nail art with glitter polish and glitter toppers for a textured look. KBShimmer is four-free, vegan and made in the USA. It makes the perfect gift for the nail obsessed.
They also offer fun vinyl nail decals such as I Love Cats, Zig Zag and Tribal Themed Design and Water Slide Decals, that you simply soak in water and slide onto your nail. Choose from Floral designs, Silver Swirls, Northern Lights, Moustache Clock Bowties and much more.
And, KBShimmer just released their 16-piece holiday collection. The dazzling holiday ready colors are available for immediate shipment to you. You can view the entire KBShimmer collections here.
---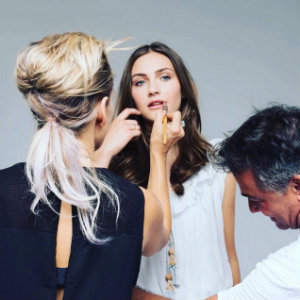 Yvette Beebe, OC Based Celeb Makeup Artist
10.26.16
If you're looking for an excellent makeup artist for any occasion, or want to learn makeup tips and tricks with a pro lesson, look no further. Yvette Beebe is an OC based celebrity makeup artist with more than 20 years experience and her work is so impressive. She's worked on music tours, movie sets, T.V., music videos and print media campaigns.
She's available for appointments at Holiday Salon In Costa Mesa and she also tours with rock stars such as PINK, Janet Jackson, Tina Turner, Cher and most recently Bruce Springsteen. Yvette did the cover of this month's Vanity Fair with Bruce Springsteen, shot by Annie Leibovitz. She also has the cover of Rolling Stones with Bruce Springsteen.
"I love what I do and Holiday Salon is a perfect fit for me," said Yvette. "I travel at times for my clients and I love having this salon as my home base here in OC." Her services also include eyebrow shaping, brow and lash tinting, personalized makeup lessons, bridal and event makeup.
You can get in touch with Yvette Beebe to book an appointment at 415.244.0830. You can also check out her works on Facebook @Yvette Beebe Beauty, and Instagram @yvettebeebe_beauty
Holiday Salon is at the Westport Square Shopping Center at 369 E. 17th St #5 in Costa Mesa. 949.642.4040.
---