Beauty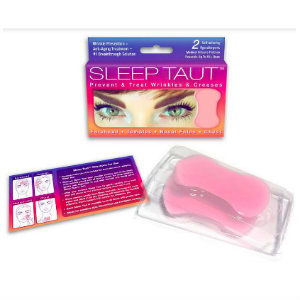 SLEEP TAUT prevents and treats wrinkles and creases
09.13.17
Orange County based Sleep Taut is a new beauty treatment designed by Andrea Harsany who realized that she'd lost enough collagen that she was developing wrinkle lines from pillow creases that lasted for hours and even an entire day. She invented Sleep Taught to prevent and treat wrinkles and creases. They're simple to use: the adhesive surgical silicone pads are soft and comfortable---you just apply them to wrinkle prone areas of the face and chest before bed.
Sleep Taut is designed to treat wrinkles while you sleep with silicone's hydrating, collagen building, skin-firming benefits and overnight results.
Each box comes with two Sleep Taut surgical silicone adhesive pads that are reusable up to 45+ times with proper use, and two stack-close storage backings.
Sleep Taut is available online at sleeptaught.com
---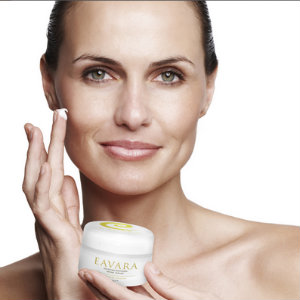 Natural and Organic Skin Care Of Hawaii
05.24.17
We just discovered Eavara, a natural and organic skin care line from the Big Island of Hawaii. The line was just awarded "The Best Anti-Aging Skin Care Line" by the American Choice Awards - the largest 100% consumer-voted product awards in the USA. Other finalists included L'Oreal, Burt's Bees, and Olay.
Eavara supports local farmers, always validates effectiveness by science, and carefully selects eco-ingredients. All of its products are free of animal testing, parabens, propylene, sulfates, phthalates, dangerous colorants and fragrances, petroleum oils, and other harmful chemicals.
Eavara's Organic Age Defying Moisturizer blends the finest organic oils and tropical botanical plants. It was designed to sooth, moisturize and protect your skin with nutrient-rich antioxidants like Coconut oil, Shea butter, Kukui Nut and Avocado oils. (29.95).
To be honest, I've never cared one way or the other about Eye Serums. I never really got the point, but I do like this Eavara's Pure Paradise Eye Serum Cream, it's made with Organic Jojoba Oil, Organic Shea Butter, Organic White Tea Extract, and Hyaluronic Acid. It feels really great on my skin and it works to reduce puffiness. ($25.95).
I really love Eavara's Discover Paradise Botanical Facial Cleanser, it's made with Organic Green Tea, Organic Tamanu Oil, Vitamin E, Organic Coconut Oil. It's a great non-drying anti-aging cleanser that will leave your skin feeling soft, silky, and clean! ($19.95).
Every purchase from Eavara supports "Dream of a Better World.", a worthy cause co-founded by three children who wanted to help other kids and make the world a better place. They have raised money to promote the understanding that you are never too young or too old to make a difference in the world. They are blogging and tweeting for awareness and fundraising.
---