Beauty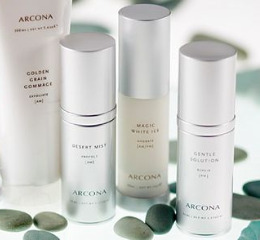 New Years 'Must Have' Products
01.19.11
By Lori Brystan
1. Vidal Sassoon Perfect Poof Hair Accessory
A little snap in comb that has a satin foam cushion around a one inch long comb – perfect for that volume 60's look. Think volume in a clip and they come in different colors to blend in with your hair.
"Great invention!"
Wallgreens

2. Starry Eyed Liner by Too Faced – Stalkerazzi
Line your pretty peepers with all the glitz and glamour of the stars in the Hollywood sky. Starry Eyed Liquid Eyeliners are incredibly daring liquid eyeliners packed with sparkling micro-glitter to add impact and edge to any outfit. With pampering ingredients like peach and cucumber Starry Eyed Liquid Eyeliners are long-lasting fast-drying and oh-so-good for your skin and lashes.
Too Faced

3. Oxygen Mask
Planet Beauty

4. Spray & Stay by Sexy Hair
Use the "All Nighter" hairspray on all hair types to resist humidity and provide long-lasting maximum hold and instense shine. Perfect for keeping up dos and elaborate styles in place.
"Perfect for those nights you want your hair to stay sexy all night!"
Planet Beauty.

5. CHI
Oil free powder instantly gives your skin a red carpet glow. Optimizing the effects of light.
"This unique powder helps diminish the appearance of imperfections and is a perfect subtle highlight."
Sephora

Share your thoughts with us at info@brystanstudios.com attn: Lori Brystan/Greer's OC Beauty Editor. All submissions become the property of Brystan Studios and Greer's OC.
---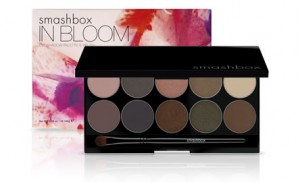 Top 5 'Must Have' Products - December
01.19.11
By Lori Brystan
Ardell Accent Lashes #301
Enhance your look – shorter than a typical strip lash – fool proof application.
"These lashes are great for that special holiday party. Easy to apply and they look natural because they are only for the out corners. A real sexy eye opener!"
Wallgreens

Smash Box Eye Wish Palette
A gorgeous gold keepsake box holds everything you'll need for limitless eye looks, from a lid primer to start every application perfectly, to a mini booklet with easy instructions for creating 10 festive looks. Includes: • 12 shadows • 4 cream liners • Lash DNA Mascara • Photo Finish Lid Primer (mini size) • Look Book with 10 eye looks
"A perfect holiday gift and a portion of the proceeds go to Children's Miracle Network"
Planet Beauty

Kneipp Herbal Bath Collection
Includes 10 .66 fl. oz. bottles of the following herbal baths Eucalyptus Sinus Relief A natural disinfectant, Eucalyptus is a good choice during allergy and flu season. Inhaling the vapors from a warm bath helps to clear the sinuses and relieve the senses. Juniper Refreshing Helps to relax and sooth sore muscles after physical exercise and exertion. Lavender Balancing Helps calm and balance after a hectic day. Valerain & Hops Stress Reducing Wildflower Calming Helps to re-energize and renew. Orange & Linden Harmonizing Inspiring for harmony, balance and relaxation Melissa Relaxing Rosemary Invigorating An ideal pick me up and great way to start the day. Spruce Energizing Almond Dry Skin Each bottle is good for two baths.
"This 10 pack is a great way to sample all the oils. Perfect on those chili days in a warm bath and glass of wine. Great gift too!"
Planet Beauty

Nars Sheer Glow Foundation
Sheer glow's silky fluid delivers immediate hydration. Evens skin tone and leaves the skin brighter and more radiant. Used daily.
"I recommend changing your foundation every couple years, because they are continually improving them."
Sephora.

Napoleon Perdis DeVine Goddess Lipstick
From subtle to sassy, DéVine Goddess empowers you with sophisticated and chic colors. This signature series is enriched with herbal extracts and antioxidants to pamper your pout – leaving lips color saturated for seduction. Transcend to timeless beauty with DéVine Goddess.
Pro Tip: For devastatingly desirable lips – lavish with Lip Lacquer
"For timeless beauty" – Napoleon
"A perfect red holiday lip color. A true red that has a classic vintage look."
Planet Beauty

Tip of the Month…
"Have fun this Holiday Season use a little silver or gold glitter over a cream eye shadow. Shine like the star you are."
Share your thoughts with us at info@brystanstudios.com attn: Lori Brystan/Greer's OC Beauty Editor. All submissions become the property of Brystan Studios and Greer's OC.
---