Beauty
Top 10 'Must Have' Products - November
01.19.11
By Lori Brystan
1. Fusion Beauty Lip Treatment
Lip Fusion XL Advance Lip Plumping .
"This is the best of the lip plumpers. Put on before bed for am full lips or one hour before applying lipstick."
Planet Beauty

2. Nars Sparkling Pressed Powder – Gold Rus CHANEL Les 4 Ombres De CHANEL Quadra Eye Shadow
One essential compact offers unlimited eye looks, with shade combinations ranging from matte to frost to satin for multiple looks, contrasting or complementary.
"This quad is perfect to update your fall smoky eye – plum, khaki, grey and a highlighter."
Nordstrom

3. Kiss my Face Body Lotion – Peaches & Cream
"Refreshing, smells like a ripe peach. So yummy you will want to eat it."
Mother's Market

4. Estee Lauder Double Wear Stay-in-Place Concealer SPF10
For a flawless look with fifteen-hour staying power. Long-wearing, lightweight concealer with easy-to-use wand applicator creates the perfected look of flawless skin all day.
"This concealer stays all day without being dry."
Nordstrom.

5.Color Science – Sun Forgettable
Is a lightweight mineral powder with a barely there feel. Avaiable in SPF 30 and SPF 50.
"This portable all in one brush, loose powder is great to use after your make-up and anytime you need to re-apply sunscreen without messing up your make-up with a lotion sunscreen. Keep in your purse or car."
Planet Beauty

6. Phytophanere Dietary Supplement
FOR HAIR AND NAILS Phytophanere is a dietary supplement for lifeless hair and weak, brittle nails. Super nutrients like carotene, wheat germ oil, and brewer's yeast nourish, protect, and help maintain healthy hair and build strong nails.
"My hair doesn't grow fast or past a certain length, but after 2 months of taking these I noticed it's longer – Finally!"
Planet Beauty

7. Almay Makeup Remover Pads
Soft, thick towelettes instantly lift away even the most stubborn makeup in one quick, easy step.
"A easy, fast way to take off eye make-up. No more excuses ladies… Do it every night, whether your tired or not."
Target

8. Ben Nye Firewroks Pencil in Silver
Apply the Fireworks Pencils as a lip accent or anywhere on the skin. Sharpen with either the single or dual pencil sharpener.
"Line the inner eye and it will make your eyes look brighter and whiter."
Stage Makeup

9. Bobbi Brown Long Wear Cream Shadow – Beach Bronze
This cream eye shadow stays on and doesn't crease, plus it maintains its true color. Soft-blending formula goes on comfortably and has a soft, velvety finish.
"Is the perfect shade and is easy to apply and bring out blue eyes."
Nordstrom

10. Renee Furterer VOLUMEA Leave-In Volumizing Foam
VOLUMEA Volumizing – no rinse brings body and structure to fine and limp hair.
"I have tried a lot of volumizers, but this one made my hair full and kept my style for 2 days".
Beauty Planet

Tip of the Month…
"Apply For an instant eye lift, curl your lashes before mascara. It only takes a minute, but really makes a difference. I recommend Mehaz Brand by Planet Beauty."
Share your thoughts with us at info@brystanstudios.com attn: Lori Brystan/Greer's OC Beauty Editor. All submissions become the property of Brystan Studios and Greer's OC.
---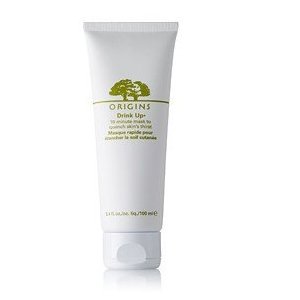 Top 10 'Must Have' Products - OCtober
10.01.10
By Lori Brystan
1.Essence of Beauty Wedges
Non-toxic foam is extremely soft, absorbent and durable. This highly effective formula helps to resist crumbling and flaking. Use wedge to: Help smooth on moisturizers. Help blend make-up colors and contours.
"These are the sponges I use to apply foundation and clean up under my eyes."
http://www.cvs.com
2. Renewal Lip Complex by Dermalogica
A sophisticated daily treatment with a patented polypeptide restores delicate tissue, minimizes contour lines and helps prevent the signs of aging.
"Use this before bed as a deep lip treatment."
http://www.planetbeauty.com
3. Too Faced Metal Eyed Liner – Shotgun (color)
Line your lids with the intensity and glamour of liquid metal. These long-lasting, non-smudging, multi-dimensional liquid liners come in eight shimmering shades. Our Metal-Eyed formula is quick drying, easy to apply and will never flake or fade.
"This grey metallic eyeliner is great on top of a grey smoky eye shadow for that wet edgy look."
http://www.planetbeauty.com
4. Anastasia Beverly Hills - Brow Duality
A double-ended matte and shimmer highlighter. Anastasia Brow Duality pencil features a matte highlighter on one end and a shimmer highlighter on the other. Use the Matte side during the day to create a soft highlight. For those nights on the town, use the Shimmer side to give your eyes that soft, satiny glow. Its silky formula is enriched with vitamin E and contains light-diffusing pigments to even out skin tone.
"Easy to use and gives the illusion of a bright lifted eye. You can also use the highlight end on the bow of your upper lip."
http://www.sephora.com
5. John Frieda Collection – Luminous Color Glaze
This semi permanent hair gloss can be used as part of your daily hair care routine, or as a once-a-week shine treatment.
"A salon treatment you can do at home that I use once a month for a boost of shine."
http://www.cvs.com
6. Origins Drink Up Mask
A 10-Minute mask to quench skin's thirst.
"Smells like a fruit smoothie! My skin drinks this up – that is how I know I need it, especially after those nights I forego all skin care and fall into bed."
http://www.origins.com
7. Alterna Overnight Hair Rescue
This instantly penetrates deeply into hair delivering vital nutrients for transformational results while you sleep.
"I love this alternate way to give my hair the conditioning it needs. It is amazing that it isn't wet."
http://www.planetbeauty.com
8. DDF Dramatic Radiance TRF Cream
This cream is a lightweight, anti-aging moisturizer formulated with TRF (Tissue Respiratory Factor) to help revitalize fatigued skin. Augments oxygen utilization to restore the appearance of youthful suppleness and elasticity.
"After just one use my skin looked rosier and healthier."
http://www.planetbeauty.com
9. Nailtiques – Nail Protein Formula #2
Treatment for soft, peeling, bitten weak or thin nails.
"Ladies this really works. My nails grow faster and stronger than ever. Follow the directions and I promise you will get results – fast!" Tina – Brystan Studio: Studio Manager
http://www.planetbeauty.com
10. Enjoy Styling Spray
Hairspray with a firm, flexible, and brushable hold. Styling Spray is great for styling and finishing! It is a Non-sticky heat activated thermal protection hair spray with incredible shine. Great when used with curling irons, hot rollers, and flat irons. Excellent for adding definition to curl and creating volume.
"Prior to curling hair use this spray. Not only does this protect hair from heat but your curls will last much longer."
http://www.planetbeauty.com
Tip of the Month…
A good night sleep." Do you wake up in the middle of the night? This can really mess with your happiness and natural beauty. So I have found that time released melatonin really helps to keep my asleep all night. It will help your body and mind gets the rest it needs."
Share your thoughts or questions with us at info@brystanstudios.com attn: Lori Brystan/Greer's OC Beauty Editor. All submissions become the property of Brystan Studios and Greer's OC.
---