Greer's Daily Dose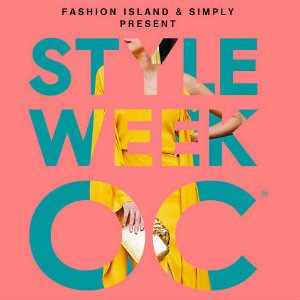 12th Annual StyleWeekOC at Fashion Island
09.09.19
Fashion fans will not want to miss the three-day celebration of all things fashion at Fashion Island's StyleWeekOC on Thursday, September 12 to Saturday, September 14. Come out and experience the best trends in fall fashion and beauty. Fashion Island is partnering with SIMPLY for a third consecutive year to present the definitive style experience, which will include three panel discussions with experts and influencers in fashion, beauty and, for the first time ever, digital marketing.
The event includes celebrity keynote speakers, including Vampire Diaries star and style maven Kat Graham, along with three-days of VIP events and in-store parties showcasing fall fashion trends.
This year's festivities will begin on Thursday, September 12 with a private VIP Fall Trend Event hosted by Nordstrom. The presentation will feature runway models showcasing this season's must haves. Sara Aplanalp, Fashion Island's lead personal shopper, Lindsay Albanese, a celebrity stylist and owner of TopTote, and Nordstrom Fashion Island's Beauty Stylist Lyudmila DeChante-Tate will comment on what's next for fall fashion as panelists at this exclusive event. Members of the public are invited to enter online for a chance to attend the event and hear from industry experts first-hand. Winners will be announced September 9.
Following the fashion show, StyleWeekOC will reconvene on Friday, September 13 with a Celebrity and Influencer VIP event. An exclusive three-course dinner will bring together industry insiders, celebrity style mavens, and top influencers, along with the lucky winners of Fashion Island's social media-driven contest for a VIP invite – which will be announced September 4. Following dinner, a selection of brands at Fashion Island will present a fashion show.
On Saturday, September 14, a full-day of programming kicks off with check-in at 12 p.m. Guests are invited to attend exclusive panel discussions with highly-acclaimed fashion, beauty and digital marketing experts, as well as hear from celebrity style mavens.
First Celebrity Keynote at 1 p.m. Vampire Diaries and "All Eyez on Me" star Kat Graham will speak more to her approach to style and career as an actress, singer, dancer and producer.
Women's Fashion at 1:40 p.m. The fashion panel includes jewelry designer Gorjana Reidel, influencer Cassydy Berliner, celebrity stylist Lo VonRumpf, social influencer Lindsay Albanese, inventor and founder of TOPTOTE, and more!
Beauty at 2:35 p.m. To speak to the latest in beauty, this panel will feature Daily Konfidence blogger Christine Kong, O Cosmétiques founder Olia Majd, influencer Courtney Kerr and more!
Digital Marketing at 3:30 p.m. Panelists include Becca Tobin, known for her work on Glee and with The Lady Gang, local Los Angeles influencer Casey Goode, better known as Quigley, Brandy Pham, founder of Planoly, and more!
Second Keynote at 4:25 p.m. To be announced!
The panel discussions are free and open to the public. RSVP to reserve a seat here. In-store parties featuring special promotions and discounts, as well as fun, interactive activations, will begin at 5 p.m.
For more information, visit StyleWeekOC.com.

---
More Daily Doses