Greer's Daily Dose
Fireside Tavern Lands a Renowned Chef
03.17.14
The newly opened Fireside Tavern inside the Crowne Plaza Hotel in Costa Mesa scored a major culinary coup with award-winning chef Scott Brandon overseeing the menu and kitchen. Longtime foodies will recognize Chef Brandon from Oysters in Corona del Mar, where he garnered an impressive accolade by being invited to cook at the famed James Beard House in New York. He also went on open Orange County's first gastropub, the Crow Bar and Kitchen in Corona del Mar, and more recently, opened LinX in Old Towne Orange, specializing in artisan sausage, craft beer and Belgian frites.
At Fireside, Brandon's focus is on fresh, seasonal ingredients, simplicity and a contemporary American menu. Starters include Royal Red Rock Shrimp hush puppies with Creole remoulade, deviled duck egg, American charcuterie and cheese board. On the lunch menu, choose from a variety of salads and sandwiches, including chop chop salad (pulled Mary's chicken, avocado, corn, pepitas, vine ripe tomato, dates, goat cheese and cilantro ranch dressing), and proprietor's burger 8 oz. (served with dolce latte, taleggio nueske bacon, tomato jam and arugula on a sesame brioche bun), along with signature dishes such as Anchor Steam Beer battered fish and chips.
The dinner menu features starters and small plates including bacon, Tillamook cheddar and chive biscuits with hand-churned butter; oysters on the half shell with jalapeno-green apple mignonette; and mushrooms on toast (field mushrooms on walnut bread, topped with shaved manchego and an organic hen's egg. Entrees include cedar plank Skuna Bay King Salmon served with creamy kale, twice cooked fingerling potatoes and preserved kumquats; Maine scallops with corn risotto; Strozzapretti bolognese with veal, beef and pork ragu; tavern mac and cheese with four cheeses and housemade smoked sausage; and short rib pot pie.
Fireside Tavern also has a Happy Hour from 3 to 6 p.m. and 10 p.m. to midnight, offering American wines, craft beer, signature cocktails and a bar menu with small plates.
Open for a breakfast buffet from 6 to 9 .a.m., lunch from 11 a.m. to 3 p.m., and dinner from 5 to 10 p.m. A bar menu is available from 3 p.m. to midnight.
Fireside is in the Crowne Plaza at 3131 Bristol St., in Costa Mesa. 714.557.3000.
Hair Smoothies in Huntington Beach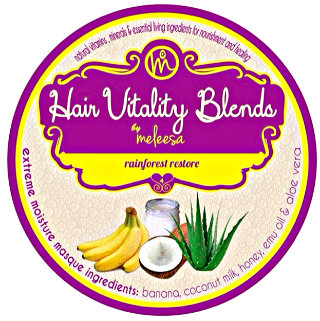 Revitalize your hair with the help of new custom hair smoothie blends created by Meleesa Miller of Meleesa the Salon in Huntington Beach. On Tuesday, from 10 a.m. to 6 p.m. the salon is hosting an event featuring complimentary Hair Vitality Blend treatments and scalp massages; discounted blow-outs; its new sustainable product line Neuma; and the launch of its Face Bar (with complimentary enzyme facials).
Meleesa spent years searching for a product that worked as well crushed herbs, fruits, and vegetables she used growing up in Costa Rica to heal and condition her hair and scalp.
She finally opted to create her own products, using classic recipes of Costa Rican natives, combined with modern research on the benefits of essential oils, juicing and blending organic fruits and vegetables, Meleesa's Hair Vitality Blends are designed to treat dry, itchy and flaky hair.
You can RSVP by calling the salon at 714.969.7199.
Open 10 a.m. to 9 p.m. Tuesday; 9:30 a.m. to 8 p.m. Thursday; and 9 a.m. to 7 p.m. Friday and Saturday.
Meleesa the Salon is at 221 Main St. Suite E in Huntington Beach.
---
More Daily Doses