Greer's Daily Dose
A Wicked OC
02.14.13
Next week "Wicked," Broadway's most popular blockbuster will make its third time engagement at Segerstrom Center for the Arts with a run from Feb. 20 to March 17. "Wicked" tells the back story of the misunderstood Wicked Witch from the Land of Oz and the odyssey of the relationship between the Wicked Witch of the West and Glinda the Good. The musical, based on the best-selling novel by Gregory Maguire, "Wicked" scooped up 35 major awards, including a Grammy and three Tony Awards, and it continues to captivate new and returning fans.

Opening night will be on Wednesday, Feb. 20 at 7:30 p.m.; followed by a Thursday matinee performance on Feb. 21 at 2 p.m. Performances continue on Tuesday to Friday at 7:30 p.m.; Saturday at 2 and 7:30 p.m.; and Sunday at 1 and 6:30 p.m. (The 2 p.m. performance on Saturday, Feb. 23 will include audio description, open captioning and sign-language interpretation.)
Tickets start at $44.50 and are now available online at SCFTA.org, at the Box Office at 600 Town Center Drive in Costa Mesa or by calling 714.556.
2787. Segerstrom Center for the Arts – Segerstrom Hall, 600 Town Center Drive in Costa Mesa.
Get in the Ritual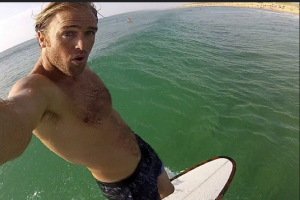 Ritual Wellness just made Pat "Punker Pat" Towersey their February ambassador to help benefit We Are Ocean, formerly Paddle2Live, a Newport Beach-based charity that raises money for cancer research and awareness.
To support his health, wellness and fitness goals, Towersey makes Ritual Wellness' Spicy Greens Ritual Juice part of his daily routine to help maintain his everyday balance. So all month, every time a Spicy Greens Ritual Juice is purchased at Ritual JuiceBox at the Camp in Costa Mesa a portion of the proceeds will benefit We Are Ocean, Towersey is a well-known surfing fixture in Southern California, and has transferred his love of surfing into his professional life as brand marketing manager for Hurley, based in Costa Mesa.
Ritual JuiceBox is at 2937 Bristol Street C100-B, in Costa Mesa. http://www.ritualwellness.com

---
More Daily Doses