Greer's Daily Dose
A Winery in OC?
10.02.12
In an industrial area of Newport Beach, of all places you'll find an urban micro-winery, called Orange Coast Winery that's quickly becoming a local hot spot with wines, foods such as flatbread and cheese platters, and arriving soon beer from Wiens Brewing Company. Orange Coast Winery is from the same family owned Wiens Family Cellars in Temecula. Winemaker Doug Wiens was named "Winemaker of the Year" in Riverside County and at Orange Coast Winery he's creating blends and sourcing wine from Paso Robles, Napa, Sonoma and Lodi.

Orange Coast Winery is celebrating Oktoberfest Oct. 12-14 and donating a portion of proceeds to International Princess Project, advocating for women enslaved in prostitution, restoring their lives and empowering them to live free. The festivities end Sunday, Oct. 14 with German food, beer, wine, music, and raffle items. Wines will be available for tasting at $12 for six tastes. Wines range from sparkling and sweet whites to robust reds.
The tasting room is open Friday through Sunday from noon to 8 p.m. Orange Coast Winery is at 869 W. 16th St. in Newport Beach. 949.645.0400.
Mac's Marilyn Collection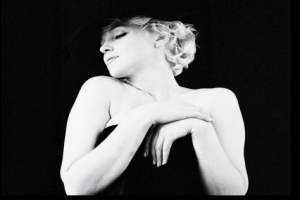 M·A·C's highly anticipated collection, the Marilyn Monroe collection just debuted at its South Coast Plaza store. Everything you need to capture the beauty icon's distinct looks is encapsulated in the collection. All packages feature the legendary "Black Sitting" photographs by Milton Greene.
It's difficult to choose our favorite products from the Marilyn Monroe line, from the Scarlet Ibis lipstick, to the Vintage Vamp high gloss nail lacquer, or the Marilyn Monroe Beauty Powder, designed to give you flawless skin with a slight tint of sheer pearl peach. Be forewarned, the fantastic line will sell out quickly.
M·A·C is on Level 1, at South Coast Plaza. 714.338.1417.
---
More Daily Doses