Greer's Daily Dose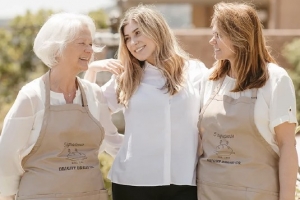 Fresh Homemade Bread Delivered Locally, Bright Bread Company
03.17.21
Bright Bread Company is a three-generation women-owned business located in Rancho Mission Viejo. Founder and co-baker, Mrs. Bright is 80 years old and her mission is to spread joy through her oldest and most famous recipes!
They carry an assortment of homemade hand-kneaded bread loaves with only five ingredients. They strive to use the smallest amount of ingredients in all recipes, have the friendliest customer service and most enjoyable homemade goodies possible!
They have so many wonderful freshly baked treats such as carrot banana bread, its original banana bread with a playful twist for spring, muffins, and charcuterie boards! They offer gluten-free, dairy-free, and vegan options. And, Bright Bread Company will deliver homemade goods straight to your doorstep.
For more information, visit brightbreadco.com/contact, or send an email to brightbreadco@yahoo.com, or call 949.702.2215.
Images by @bisouswithrosie

---
More Daily Doses