Greer's Daily Dose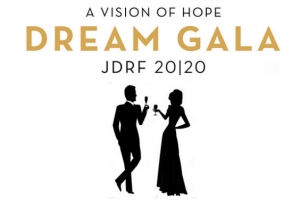 Bring a Vision of Hope at the JDRF Dream Gala
02.18.20
You can help bring a Vision of Hope to type one diabetes at the JDRF Dream Gala on Saturday, March 7 at the Monarch Beach Resort in Dana Point.
The JDRF Dream Gala is one of the premier social and charitable events in Orange County, with a reputation for elegance, excellence, and fun! It features premiere auctions, spectacular wines, and entertainment. Since 1996 the Dream Gala has raised an estimated $24 million for T1D research.
Under the leadership of Gala Chairs, Lauri & Steve Delson and Lauren & Ryan Franke, The 24th annual JDRF Dream Gala will honor The Gavin Herbert Eye Institute for its renowned, world-class vision research and numerous contributions to the diabetes community.
Tickets and sponsorship opportunities are available here.
Monarch Beach Resort is at One Monarch Beach Resort in Dana Point.
---
More Daily Doses