Greer's Daily Dose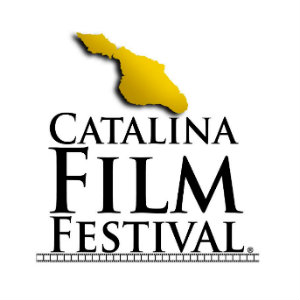 Catalina Film Fest Expands to Long Beach Sept. 26-30
09.24.18
Catalina Film Fest is celebrating eight years of cinema on beautiful Catalina Island by expanding to Long Beach, its sister city by the sea. The inaugural partnership will connect the island festival experience to the mainland Sept. 26-30, bookending CFF with "launch" and "landing" premieres, parties and panels Wednesday-Thursday and Sunday in Long Beach. Catalina Island will play host to CFF Friday and Saturday, with Festival-chartered party cruises to and from Catalina Classic Cruises' Queen Mary Terminal daily.
The 8th annual fest includes:
On Wednesday, Sept. 26 - Opening Night at the historic Long Beach Art Theatre, honoring actress and filmmaker Rosie Perez (White Men Can't Jump; Untamed Heart) and director Ramon Rodriquez (The Affair; The Wire). The pair will receive the Humanitarian Award for Pa'lante, documenting personal stories of Puerto Ricans affected by Hurricanes Irma and Maria. Opening night's party is at The Harbor Long Beach (130 Pine Ave), benefiting the nonprofit 100roofs.org to help Puerto Rico rebuild. Wednesday also features documentary, Bethany Hamilton: Unstoppable, and opening night film, Love, Possibly, with filmmaker Q&A's after each screening.
On Thursday, Sept. 27 -Thriller Thursday takes over Long Beach with the Wes Craven Horror Block. The only competitive Festival to have an award sanctioned by the king of horror himself, filmmakers will be vying for the annual Craven Award. The Film & New Media Summit hosts an afternoon spotlight interview with honoree Richard Dreyfuss by Deadline's Geoff Boucher at the Courtyard Marriott Long Beach at 1:30 p.m.
On Friday, Sept. 28-CFF heads to Catalina for a full day of screenings, the annual Lion's Den Pitch Panel (featuring angel investor, James Sower), and a red carpet tribute at the iconic Avalon Casino. Comedic actor, Rob Riggle, whose work includes The Hangover and Step Brothers ("The F*&%$#G Catalina Wine Mixer") will receive the Spotlight Award. Kevin Hart (Ride Along, Get Hard) will receive the Mack Sennett "King of Comedy" Award. Friday's feature film is Miss Arizona, starring Steve Guttenberg, Missi Pyle, and Johanna Braddy (cast and crew in attendance).
On Saturday, Sept. 29-CFF honors Academy Award™-winning actor, Richard Dreyfuss (Mr. Holland's Opus; American Graffiti) with the Stanley Kramer Social Artist Award. Ashanti (Coach Carter; Resident Evil: Extinction) will receive the Avalon Award. Saturday's feature is Virginia Minnesota. Justine Bateman (Family Ties) will also be in attendance with her short film, Five Minutes.
On Sunday, Sept. 30 -Best of Fest at the Courtyard Marriott Screening Room in Long Beach.
CFF will also host the annual Film & New Media Summit for filmmakers Wednesday-Thursday at the Courtyard Marriott Long Beach, featuring a Marvelous Money: Film Finance Workshop and Indie Directors & Screenwriters panel.
Full schedule and to purchase tickets, visit catalinafilm.org

---
More Daily Doses