Greer's Daily Dose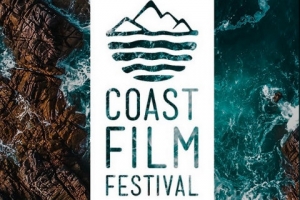 Coast Film Festival's 2nd Annual Adventure and Outdoor-Lifestyle Film Festival
11.11.20
Coast Film Festival's second annual adventure and outdoor-lifestyle film festival will take place on November 12th - 22nd. Due to Covid-19 restrictions, CFF will be presented primarily online and feature more than 40 adventure and environmental documentary films, exclusive Q&As with directors, professional athletes, and industry experts allowing fans to watch safely from the comfort of their homes. Additionally, depending on Covid-19 safety guidance, organizers are planning to host live events at The Ranch in Laguna Beach.
The online programming will be accessed through an easy-to-use digital platform built into the CFF website.
Tickets are on sale and prices range from $15 per film block, $75 for a family pass, and $150 for a VIP pass. A detailed schedule and program will be released in the coming weeks. By purchasing tickets or a pass, you will not only receive access to great entertainment, you will be supporting a vision for the festival to grow into the future as an annual community event.
Last year, CFF's inaugural event drew close to 3,000 film and art fans to multiple venues throughout the city, including athlete-activist presentations to students at the Laguna Beach schools. Highlights included local filmmaker Greg MacGillivray's National Parks Adventure, Audience Choice Award recipient Transformed: Return to Sawubona, and the west coast premiere of Teton Gravity Research's Fire on the Mountain, a collaboration with the Grateful
CFF is a proud member of 1% for the Planet, and pledges 1% of its sales towards environmental protection. To learn more, visit coastfilmfestival.com or direct questions to info@coastfilmfestival.com.
---
More Daily Doses