Greer's Daily Dose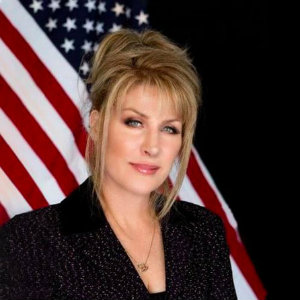 Combating Coronavirus Chaos Tips From OC Resident and Retired FBI Agent Gina Osborn
05.28.20
The coronavirus pandemic is causing confusion, uncertainty, and is disrupting all aspects of our lives. With schools and businesses shut down, it has wreaked havoc on our economy. For the millions who have lost their jobs, the overloaded medical facilities and healthcare workers, and the rest of us struggling to get by. It's a worrisome time.
Retired FBI Special Agent Gina Osborn, an OC resident, provides a unique perspective in the mindset and skills necessary to manage chaos and crisis and navigate continuous change. Osborn led the FBI through 9/11, countless global investigations, and high-profile terrorists and cyber-attacks. She also debuted a popular true-crime podcast with Senior OC Prosecutor, Tracy Miller called Behind the Crime Scene (BTCS). New episodes include interviews with former Sheriff-Coroner of OC, Sandra Hutchens, and those involved in the 2015 San Bernardino Terrorist Attack investigation and much more.
She spent over 28 years in law enforcement in the Army and the FBI, through it all, she learned that crises can be managed, and chaos can be controlled. And of course, change can be navigated with grace and courage.
"As the various results of Covid-19 sweep the country, a staggering financial crisis looms large. Uncertainty prevails. Everything seems to be out of control, but it doesn't need to be," Osborn said. "If I learned anything during these times of disaster, it's how to mitigate the damage upheaval can cause in our lives."
Based on her experience, she recommends four steps for psychological survival and optimum performance:
Get your house in order. Literally. Now is the time to relieve ourselves of disorganization in our minds, homes and lifestyles. Army bootcamp taught me how little I needed to survive and to appreciate what I had to thrive. Balance and order are the best antidote to crisis and chaos. When our lives are in order, we're less likely to succumb to an onslaught of unexpected events. Achieve balance by creating daily routines to help feel calm. Under quarantine, this can be as simple as sorting the kitchen junk drawer, organizing closets, or simply cleaning the house—yet again. Routine tasks distract us from the issues that cause stress. Control what you can, let go of the rest.
Identify priorities. Embracing what is significant to us is empowering. Watching the news is more difficult than ever, but do we have to infuse all our conversations with doom? No. When faced with cyber crisis situations, I worked with my teams to identify priorities and develop goals and objectives to effectively accomplish our mission. To ensure I am meeting my priorities even during quarantine, I keep a list of daily accomplishments to reinforce my productivity. It reminds me I'm moving forward, that I'm not in a holding pattern.
Beware of self-sabotage. Are we putting too much pressure on ourselves? Now is especially not the time to deal with tertiary stress. Do not hoard grocery shelves of junk food that too often becomes a go-to source of comfort. Instead, maintain a healthy mind, body and spirit – all of which boosts immunity and mood. When I worked every day for months after 9/11, as many agents did, it was easy to drop into emergency mode and neglect self-care. To take care of others, we must start with ourselves. I now prioritize exercise and meditation in my daily schedule. Also, if you are alone, as many are during this stay at home period, make sure you speak with at least one friend every day. I make it a point of doing this. It helps a great deal to maintain a sense of community support and normalcy, along with a sense of optimism because I try to keep the conversations positive.
Setting Boundaries. Some of us who are socially isolating are doing so with other people – a roommate, partner, spouse, relatives or children. Establishing personal boundaries and ground rules that everyone can agree on is essential to effectively navigate uncharted waters while avoiding unnecessary conflicts. Now is the time to identify topics or situations in relationships that are known to create conflict and make a concerted effort to avoid them. Setting boundaries and creating a positive, functional household will go a long way toward establishing a chaos-free environment. Remember, we're all in this together.
Behind the Crime Scene – a True Crime Podcast
And, for those who love a must-listen true-crime podcast, Osborn and Senior Prosecutor Tracy Miller just launched Behind the Crime Scene (BTCS). The podcast explores the most notorious cases of our time, focusing on those high-profile cases that remain with crime fighters long after they are over.
For True Crime devotees, the May 12 episode is a great place to jump in. Osborn and Miller interview Retired Assistant District Attorney Bill Hodgman about what it was like to be lead prosecutor on the infamous double-murder trial of sports legend O.J. Simpson.
Osborn and Miller have both spent more than two decades in law enforcement. In every episode, they skillfully take listeners behind the scenes of notorious crimes, providing heart-pounding, sometimes never-before-publicly-revealed details, and profound insights. The hosts go Behind the Crime Scene with their guests to discover how these cases impacted the lives of the heroes who were there.
Available episodes also discuss the "Boy in the Bunker" and the murder of CHP officer Don Burt by a Vietnamese gang leader. Future episodes will examine the 2015 San Bernardino Terrorist Attack and feature a "Go Behind BTCS with Our Hosts" episode with Osborn and Miller. The weekly podcast is available on Apple Podcasts, Spotify, Android, Microsoft Windows App, Web Player, YouTube, Libsyn, and at their website behindthescrimescene.com.
---
More Daily Doses