Greer's Daily Dose
Crave The Dates! Dine Out Long Beach, Restaurant Week 2.0
02.18.16
You can eat your heart out in Long Beach and explore the city and its diverse selection of restaurants during Dine Out Long Beach, Restaurant Week 2.0 taking place February 28-March 5. Nearly 50 restaurants will be offering prix fixe 2-selection lunches and 3-selection dinners. Some restaurants will feature small plates and wine pairings.
You can find a participating restaurant throughout the entire city, including downtown, Bixby Knolls, Belmont Shore, Naples Island, Belmont Heights, and 4th Street Retro Row. Every restaurant in Shoreline Village, which overlooks Rainbow Harbor in downtown Long Beach, will be part of Dine Out Long Beach, too.
Restaurants will offer lunch and/or dinner with 2-option menus for lunch starting at $10 and 3-option menus for dinner starting at $20. Some restaurants are offering a shared menu so that two guests can split an appetizer and dessert, while enjoying their own entrée.
As for cuisines, California's sixth largest city offers restaurants specializing in Lebanese food, Honduran and Peruvian specialties, Japanese, Argentine fare, Greek food, Latin American and New Mexican offerings plus American classics, such as barbecue ribs, prime steak, and more.
You can peruse the special, prix-fixe menus at dineoutlongbeach.com and decide where you'd like to dine by selecting a neighborhood, price point or cuisine. Restaurants will also have their regular menus available, too.
Meet. Eat. Share. Win!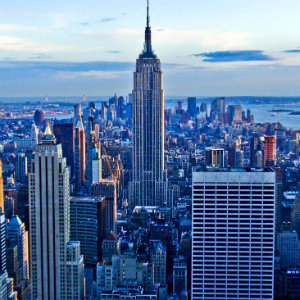 From now through March 5, you can enter the #Selfoodie contest for a chance to win a trip to New York City.
Simply snap a selfie of yourself and/or friends at a participating restaurant with a menu, cocktail or entrée (or outside in front of the restaurant), post on Facebook, Twitter or Instagram using hashtag #SELFoodie, be sure to "check in" or geo tag – and that's it!
One lucky winner will be selected at random to enjoy roundtrip airfare for two on JetBlue with a three-night stay at the lux Archer Hotel in Midtown Manhattan and dinner for two at Celebrity Chef David Burke's fabrick.
No purchase necessary, visit www.gazette.com/dineoutlongbeach for details.
---
More Daily Doses