Greer's Daily Dose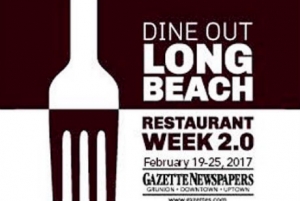 Dine Out Long Beach, Restaurant Week 2.0
02.14.17
Dine Out Long Beach, Restaurant Week 2.0, the city's premier dining event, gets underway Sunday Feb. 19 to Saturday, Feb. 25.
It puts California's sixth largest city in the spotlight by offering experiences only found in Long Beach, including: Chianina Steakhouse is the only restaurant in the entire U.S. to serve Chianina beef – an Italian breed of cattle. It also breeds, raises and butchers its own Chianina beef. Louisiana Charlie's, whose menu is reminiscent of the Bayou, features alligator on its Dine Out Long Beach menu. Pike Bar & Restaurant has a rock 'n' roll pedigree – it's owned by Chris Reece, drummer for Social Distortion. You'll usually find him behind the bar chatting with guests or jammin' with his trio once a month behind the Pike's door.
The only restaurant to specialize in cider and mead (honey wine) south of San Francisco is Great Society Cider & Mead. During Restaurant Week the restaurant will carry two ciders from Wandering Aengus and EZ Orchards that are not available anywhere else.Honduras Kitchen is the only restaurant in Long Beach to specialize in food from Honduras. Vue Restaurant & Bar offers 360-degree views from the city's only restaurant with a Penthouse address (atop the Holiday Inn Long Beach Airport).
During Dine Out Long Beach restaurants throughout the city will offer 2-option menus for breakfast and/or lunch starting at $10 and 3-option menus for dinner starting at $20. Some restaurants will also offer a shared menu where two guests can split an appetizer and dessert, but enjoy their own entrée. Others will do small plates and wine or beer pairings. As for settings and cuisines, there are an abundance of offerings. No tickets or passes required – guests can peruse the prix-fixe menus at dineoutlongbeach.com and browse by location, price point or cuisine; and make a reservation at select restaurants from the website.
More than half of the participating restaurants offer pet-friendly patios and sidewalk tables. For a complete list of dog-friendly restaurants, visit dineoutlongbeach.com.
Among those restaurants that welcome dogs are Spicy Sugar, Padre Latin Kitchen, Ocean Market Grill, Rance's Chicago Pizza, Urban Table and The Crooked Duck, just to name a few.
For more information on Dine Out Long Beach, Restaurant Week 2.0, visit dineoutlongbeach.com or follow Dine Out Long Beach, Restaurant Week 2.0 on Facebook, Twitter and Instagram.
Chefs' Cooking + Tasting Series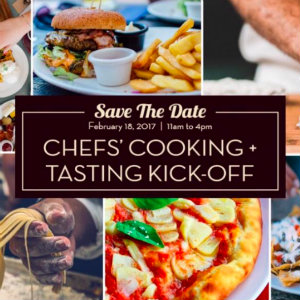 Dine Out Long Beach, Restaurant Week 2.0 will host a free Chefs' Cooking + Tasting Series on Saturday, February 18 from 11 a.m. to 4 p.m. at Friedmans Appliances in Long Beach. Long Beach Restaurant Week starts the following day and continues through February 25 with 40 restaurants participating citywide.
Featured chefs at the Chefs' Cooking + Tasting Series, whose restaurants are participating in Dine Out Long Beach, Restaurant Week 2.0, include :
11 a.m. - Chef Kim Sanchez of Sweet Dixie Kitchen in the East Village Arts District.
2 p.m. - Chef Pete Lehmer of Gladstone's along the Downtown Waterfront.
1 p.m. – Mixologist Nathan McCullough of Padre.
2 p.m. - Chef Brad Neumann of Taste WBK in Belmont Heights.
3 p.m. –Chef Dave MacLennan of James Republic.
Each chef will demonstrate a signature dish from within one of state-of-the-art exhibition kitchens at Friedmans Appliances. You can chat with chefs about techniques while learning recipes they can recreate at home. Recipe cards are available while supplies last.
Sommelier Garrett Brandt, also of Taste Wine-Beer-Kitchen, will pour her favorite wine selections while the experts at Stella Artois will serve their signature Belgium beer to guests in a keepsake chalice. The entire event is free to attend.
For more information, visit dineoutlongbeach.com, email at info@dineoutlongbeach.com or call 562.856.929
Friedmans Appliances is at 1827 E. Spring Street in Long Beach. Take the Cherry Avenue Exit off the 405 Freeway south to Spring Street. Friedman's is located just west of Cherry Avenue.
---
More Daily Doses