Greer's Daily Dose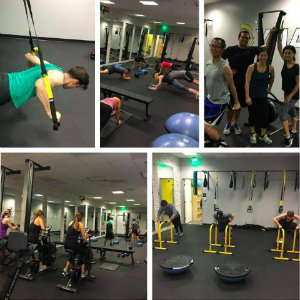 Diverse Physical Training at 3D Fitness
02.27.17
Tired of huge gyms with little or no personal attention? In comes the new 3D Fitness and Gym at Northpark Plaza in Irvine, from co-owners and husband and wife duo Chris and Nancy Hargreave. 3D Fitness offers group circuit training, in a fun and non-intimidating environment.
The two met at their local boxing gym, and it was their dream to open their own fitness studio for the local community that members can call their own and truly feel a part of. Their combined talents--Chris' experience in the fitness industry, and Nancy's business and customer service background---makes for a perfect combination to offer a personalized training experience in a boutique setting.
3D Fitness and Gym is offering one of our readers a (5) free classes pack. Simply leave a comment on our Instagram @dailydoseoc and we will select a winner on Thursday, March 2.
3941 Irvine Blvd. in Irvine. 714.389.9337
---
More Daily Doses