Greer's Daily Dose
Fashion Meets Farmers
05.24.12
Fashion reigns Saturday at the SoCo Farmer's Market in Costa Mesa when the Fashion Flash Mob starts at noon. The runway show put on by
the Orange County Fashion Association, a network for established and emerging talent, will stroll through SoCo Farmer's Market and the OC Mart Mix to celebrate the launch of OC Fashion Week coming this summer at South Coast Collection.
SoCo and OC Mart Mix retailers will be showcasing summer fashions and accessories. And don't forget to take advantage of the wonderful farm fresh produce and gourmet foods like the Da-Le Ranch grass fed meats and fresh eggs; Gaytan and Menos Farms for beautiful produce; Jesse the citrus and avocado man; and the best food trucks in the county, including Taco Maria and Home Skillet. (The market is open every Saturday 9 a.m. to 2 p.m.)
Select participating retailers include Paul Mitchell The School for hair and make-up; Deer Lovely for women's fashions; Whiskey Tango for men's apparel; Eva's Trunk for women's apparel; Stoned Jewelry, fine jewelry and accessories; Alexander Gray, designer sunglasses; 88 Orange, women's contemporary fashion; Saige Nicole, specialty baby and toddler boutique; Briana Rene, women's fashions, lingerie, handbags and accessories; Fleur les Fete, a floral boutique; Milk and Honey, hip upscale baby apparel; KCee G Boutique, fashion forward women's apparel; The Tailgate Truck, DJ services; and Anne Watson Photography.

SoCo Farmer's Market is at 3313 Hyland Ave. in Costa Mesa.

Quick and Dirty with Kim Vo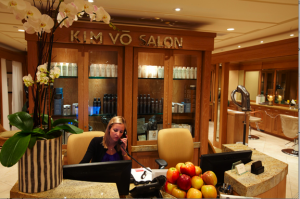 Kim Vo Salon at the Montage Laguna Beach will be offering new clients a "Quick and Dirty" 45 minute blow out for $50 through October. It's a quick in and out luxury treatment that includes a wash with Kim Vo's moisturizing shampoo and conditioner, followed by a glamorous glaze treatment and a signature blowout.
The Glamorous Glaze treatment is normally costs $85 and it's designed to revive dull and damaged hair with a brilliant shine.
Not familiar with Kim Vo? Check out our 20 questions with Kim.
Kim Vo Salon is at the Montage at 30801 South Coast Highway in Laguna Beach. For more information, call 949.715.6000.
Harper's Sale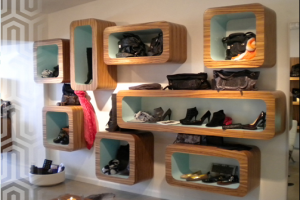 Harper's, one of our favorite boutiques on PCH, is having a massive sale all Memorial Day Weekend. The store features a mix of affordable fashions as well as high end styles all set up beautifully with gorgeous woodwork throughout the store.
This Memorial Weekend, the whole store (excluding Parker's) is 20% off. Now is your chance to peruse the collection and pick up something for yourself for this summer. The event is running now and lasts until the Sunday, so don't miss your chance to see this beautiful boutique on the coast.
Harpers at 2610 East Pacific Coast Highway, Corona del Mar.
Cruise this Summer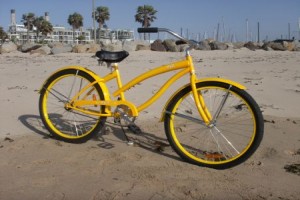 Don't be the person this summer that drives up to the beach, looks endlessly for a parking spot and spews fume from the back of their SUV. Be the person who rides up in style, on their bicycle, like the true California cruiser, with a clear mind and ready for a day at the beach.
Don't have a bike? No problem! This Friday and Saturday, the non-profit Bikes Build Futures is having a giant bike sale so you can pick up your beach vehicle. There is no such thing as having too many bikes in the garage! Check out the huge selection of bikes at the bike sale, and find the best parking spot this summer!
Friday, May 25th. 4 to 7 p.m. Saturday, May 26th 9:30 to 1 p.m.
2454A North Glassel Orange, CA

---
More Daily Doses