Greer's Daily Dose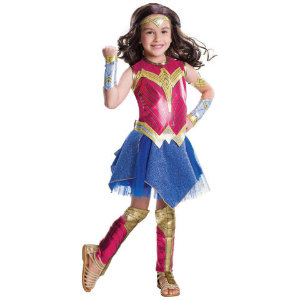 Get into the Spooky Spirit at Halloween Bootique
09.29.17
Despite the warm temperatures this week, fall is officially here and Halloween is just around the corner. To help you get ready for the holiday, Halloween Bootique at The Triangle is having a sale through Saturday, Sept. 30. Mention "Shop Early" at the register to receive 15% off your purchase of costumes or accessories for kids, adults and even pets.
Pet lovers should also mark their calendar for the shop's Howloween Pet Adoption Event and Costume Contest on Saturday, Oct. 14 from 11 a.m. to 3 p.m. Prizes will be given away for the Best Dog Costume, and Best Owner/ Dog Costume Combo. Dog Adoptions will be done by Paw Prints in the Sand Animal Rescue, and customers will receive 10% off all purchases at Halloween Bootique made during the event.
Halloween Bootique is a one-stop shop, offering costumes and accessories for adults, kids and pets. The store, which is open throughout the year, also carries holiday décor and party supplies. The Triangle is also giving away a $100 gift card to Halloween Bootique on Facebook. Visit The Triangle's Facebook page to enter and see complete details: www.facebook.com/Go2Triangle.com.
"Halloween Bootique is your Halloween headquarters," said store owner Sherri Hudson. "From party supplies and décor to elaborate costumes, we have it all." Hudson says some of the more popular costumes this year will be Wonder Woman for both girls and women, Steampunk-themed costumes for women and men, and Donald Trump.
Locally owned and operated for nearly 20 years, Halloween Bootique open Monday through Saturday from 11 a.m. to 8 p.m., and Sunday from 11 a.m. to 6 p.m. The hours will be extended closer to Halloween.
The store is located at 1875 Newport Blvd., facing 19th Street, with convenient parking adjacent to the space. For more information, call 949.631.6201.
The Triangle is conveniently located at the end of the 55 Freeway, where Newport Blvd., Harbor Blvd. and 19th Street intersect. The center offers seven levels of free parking, as well as a convenient valet on the first level near Tavern+Bowl. The center also has a VIP Program offering discounts to various restaurants. Sign up for free online at go2triangle.com, and follow The Triangle's social media accounts at @Go2Triangle.
---
More Daily Doses