Greer's Daily Dose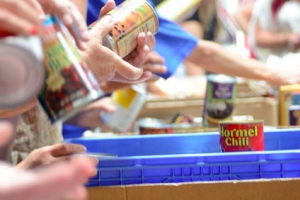 Giving Guide for the New Year
01.13.21
For many charities, a drop in donations is expected after the holiday season. Considering the ongoing COVID-19 pandemic, charitable giving is predicted to decline more than usual, according to experts.
Both of these factors are all the more reason for people who are able to give back in the new year and start 2021 off on the right note.
Organizations have had to rework their volunteer and fundraising programs due to COVID-19, but there are plenty of groups still in need of help in this new philanthropic world and below is a roundup of a few ways to help out in the new year.
Blind Children's Learning Center aims to prepare children with visual impairments for a life of independence through early intervention, education and family support.
17th Annual Destination Independence Walk: On April 18, hundreds of individuals and businesses will unite to support the families serviced by BCLC. Each team and walker will have the option to walk and raise support in honor of three BCLC students representing distinct initiatives at BCLC. To keep everyone safe, this year's event will be hosted by Mater Dei High School in Santa Ana as a relay event to promote physical distancing. Follow Blind Children's Learning Center on Instagram (@blindchildrenlc) for updates on how to register.
For more information, visit blindkids.org.
Girls Inc. of OC aims to inspire girls to be strong, smart, and bold by providing holistic, compensatory, and intentional programming focusing on STEM, financial literacy, sound body image, healthy relationships, and college and career readiness.
Wish Lists: Anyone can buy the items on the wish lists. Items help motivate and keep the girls engaged. These incentives also help the girls in specific programs.
Miracles for Kids helps families with critically-ill children fight bankruptcy, homelessness, hunger and depression through monthly financial aid, subsidized housing, food and clothing, and counseling.
Kindness Box of Miracles: Boxes go to more than 300 critically-ill kids and their families to ensure they have what they need to survive, while also spreading some monthly cheer. Become a sponsor, donate items to include in the boxes, or volunteer to help package items. For details, contact Sapphira Roberson at 714.705.4531 or sroberson@miraclesforkids.org.
For more information, visit miraclesforkids.org
South County Outreach aims to end hunger and homelessness in Orange County through programs, including a Food Pantry and a Transitional Housing Program.
General Giving: SCO can always use food especially in the first quarter of the year. After the holidays people don't tend to do food drives or make food donations. Hygiene products are also needed. The organization receives a lot of requests during the winter months for toothbrushes, toothpaste, body wash, shampoo, conditioner, etc.
For more information, visit sco-oc.org
---
More Daily Doses