Greer's Daily Dose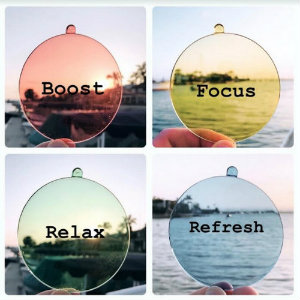 IVI Vision Rolls Out Wellness Lenses
06.05.19
On June 6, we can celebrate the thing that not only helps us see and feel better, it can also help us change up our look. It's National Eyewear Day.
And OC-based IVI Vision, a premier eyewear brand that takes your eye health and vision seriously is honoring this day with the launch of new lens products.
IVI Vision exclusively uses optically perfect Zeiss Italian lenses. They provide 100% UVA, UVB and Blue light protection with precise clarity.
They're taking these lenses to the next level with the launch of Zeiss BioChrom. Offered in four lens colors that each represents a biological response: boost, refresh, focus, and relax that supports a person's wellbeing and health.
These colors affect how you see, and how you feel. When you wear a Zeiss BioChrom lense, wellness is infused into every aspect of your daily life, from how you're working and traveling to your leisure activities. You can find out more about this lense technology here.
IVI Vision's sunglasses protect your eyes from the sun's harsh ultraviolet (UV) rays and their optical frames can help you see better while making you look sophisticated, yet stylish. We're loving Agent, Director, and Producer. They also offer polarized glasses that reduce eye fatigue and provide the clearest possible polarized experience.
As a special for National Eyewear Day, IVI Vision is offering 20% off by using code "eyewearday" through June 21.
You can shop online at ivivision.com.
---
More Daily Doses