Greer's Daily Dose
Jewelry Designed in NB
02.25.13
Former TV news/anchor reporter, Brenda Burdette started designing jewelry 14 years ago as a way to relieve stress during her broadcast career. On air she wore many of her own pieces and viewers started inquiring asking about her designs. That's how her second career began. Today she's a full-time jewelry designer from her Newport Beach home/studio.
One of her lines, B. Bijoux, is a fine jewelry collection made of the finest 14k and 18k gold, sterling silver and gemstones: green amethysts, aquamarine, black onyx, garnets, white topaz and ancient Byzantine coins. She sets stones in unexpected ways to give her rings, earrings, cuffs, bracelets and necklaces a modern look. "I'm inspired by the water, my travels, art, design, fashion and architecture and hope those inspirations are reflected in my designs," Burdette says. "My pieces are all handmade, so no two will be exactly the same.."
Her other line, Bren'sZen is inspired by the ocean and yoga and tends to be more organic and casual. Her jewelry collections are carried in 7 shops in SoCal including Newport Colony, Laguna Colony, 5 Seas on Balboa Island, and Pure Barre in Costa Mesa.
Burdette is committed to helping children through her work. During her time as a reporter, she covered stories on 17 families whose children had been abducted. Now she donates a portion of profits each quarter to ECPAT (End Child Pornography & Trafficking http://www.ecpat.net/EI/index.asp) and/or Freedom Firm http://www.freedom.firm.in/ (which helps free children from prostitution).
As a special for Greer's OC readers, she'll be offering a 20% discount for online orders on her two Etsy shops: www.etsy.com/shop/bBijouxDesign and www.etsy.com/shop/BrensZen. Just mention code GreersOC at checkout.
Learn to Play Guitar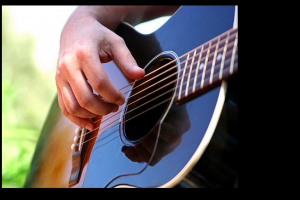 Locally renowned guitar instructor Marlene Hutchinson has more than 35 years of music experience including guitar, vocal, piano and clarinet. She offers private, semi-private as well as group classes for all ages and skill levels. She's a motivating and excellent teacher. Her "Learn to Play Guitar in a Day!" workshops were just featured on PBS and she'll be offering the next workshop on Saturday at Orange Coast College. Students will learn basic chords, strumming and picking, simple songs, how to tune a guitar, basic music theory and much more.
The class runs from 10 a.m. to 3 p.m. and cost is $69 for tuition and $30 for materials. Students must bring acoustic guitar to class. For more information and to register click here.
Marlene's Music is at 25602 Alicia Parkway, #240 in Laguna Hills.
949.689.8519.

---
More Daily Doses