Greer's Daily Dose
Kris Kringle, Eat and Mingle!
12.21.11
Now that Christmas Eve has become a popular dining out night, it's easy to find great restaurants open for dinner—but not so much on Christmas day or evening. We found four restaurants that are open, with different price points, including Royal Khyber, which is one of our favorites.

El Torito Grill is offering an all you can eat Christmas brunch buffet at its three Orange County restaurants from 9 a.m. to 2 p.m. that includes a carving station of roasted beef, ham and leg of lamb. Also, choose from homemade soups, signature chile rellenos, chicken mole, omelettes made to order (pictured above), traditional and calamari ceviches, scrumptious desserts, aquas frescas, seasonal fresh fruit, plus Champagne and more. It costs $19.50 for adults; and $9.50 for children 12 and under.
El Torito Grill is at 951 Newport Center Drive in Fashion Island, Newport Beach. 949.640.2875; and at
1910 Main St. in Irvine. 949.975.1220; or 555 Pointe Drive in Brea. 714.990.2411.
In Laguna Beach, Las Brisas will be serving their popular four-course Mexican Riviera brunch from 9 a.m. to 3 p.m. which includes complimentary champagne, freshly baked Mexican pastries, and choice of coffee or tea. Entrée choices include sand dabs Puerto Nuevo, pasta con camarones and filete de res con huevos. The cost is $36 for adults, and $18 for children under 12. The dinner menu with prime rib and fresh fish specials will be served from 4:30 to 10 p.m.
Las Brisas is at 361 Cliff Drive in Laguna Beach. 949.497.5434

Pinot Provence in Costa Mesa is serving a French-inspired holiday dinner with a three or four-course prix fixe menu. Entrée selections include ocean water poached Atlantic salmon, Yukon potato cremieux, pickled English cucumber, rye crumble, black olive oil and crispy pork belly, foie gras torchon, picked vegetables, toasted baguette, petite cilantro. The cost is $70 per person for three-courses; or $80 for four-courses. Cost is $19.95 for children under 12. Dinner service starts at 5 p.m., a la carte brunch menu is available from 8 a.m. to 1:30 p.m.
Pinot Provence is at Westin South Coast Plaza, 686 Anton Blvd. in Costa Mesa. 714.444.5900.

Royal Khyber Fine Indian Cuisine at South Coast Plaza Village is offering a holiday brunch from 11:30 a.m. to 2 p.m. with Indian classics like salads, appetizers, and specialties of tandoori chicken, leg of lamb, vegetarian, fish malabar, Basmati rice pilaf and tandoori breads, plus dessert specialties and fruits. It costs $21.95 per person, an addition $4.95 for Champagne. An a la carte menu will be available for dinner from 5 p.m. to 9:30 p.m.
Royal Khyber is at 1621 W. Sunflower Ave., in South Coast Plaza Village. 714.436.1010.
Come to the Rescue!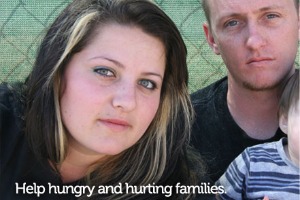 This holiday season, the Orange County Rescue Mission is asking for help to supply urgently needed items for those less fortunate. There are already plenty of donated toys and games, so basic items are needed most. Categories that are lacking include cold weather items-- boots/rain boots, gloves and socks, umbrellas, jackets and ponchos, sleeping bags and blankets; men and women's clothing; children's items – diapers, baby wipes, children's socks, underwear and clothing; food items – soup, canned fruit and vegetables, meat in bulk, bags of dry beans, rice or pasta, peanut butter, jelly, cereal, milk, cheeses and eggs in bulk, and fresh produce in bulk; household items - toilet paper, cleaning supplies, sandwich paper bags, trash bags, zip lock sandwich baggies and laundry detergent.
All donations can be dropped off at the Orange County Rescue Mission's Village of Hope donation warehouse at 1 Hope Drive, in Tustin. 714.247.4300 or log on to www.rescuemission.org.
---
More Daily Doses