Greer's Daily Dose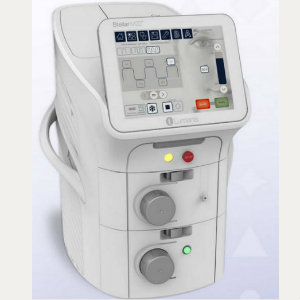 Laser Skin Care Center Offers New Skin Treatment Technology
01.11.21
Good news for patients seeking the latest and greatest in cosmetic skin treatments! Award-winning Laser Skin Care Center is now offering the Stellar M22 Photorejuvenation treatment to patients, adding to the practice's already-impressive list of cosmetic and medical dermatology services. The treatment, which uses unique IPL (Intense Pulsed Light) technology, works with your skin to gently and effectively eliminate spots, discoloration, and broken capillaries to improve the skin's overall appearance.
The IPL (Intense Pulsed Light) technology allows treatment of pigmentation, vascular imperfections, and uneven skin texture, using filtered light to specifically target pigment, blood vessels, and collagen below the skin's surface. The Stellar M22 IPL with Optimal Pulse Technology (OPT) enables LSCC physicians to customize treatments according to a patient's skin type and desired results, with maximum safety.
Light pulses penetrate the tissue and create heat, targeting skin imperfections in a controlled manner. The body's natural process then removes the treated tissue, while collagen and elastic fiber stimulation occurs, resulting in a visible improvement in skin tone and overall appearance.
Uneven pigmentation is one of the most common skincare-related complaints, and can affect several parts of the body including hands, arms, and chest area, in addition to the face. "We see many patients who have cosmetic dermatology concerns surrounding hyperpigmentation and melasma," notes Dr. Bryna Kane, Co-Founder of LSCC. "This machine serves to combat those issues in as little as just a few treatments, depending on the patient's skin."
Typically, 2-4 sessions done at two to four week intervals are needed to achieve optimal results for most skin concerns, however, some cases with shallow pigmentation and/or mild dark spots can be cleared in as few as 1- 2 treatments. The expected healing time after treatment is 5 to 7 days.
For more information on the Stellar M22 treatment, or to speak with a member of the Laser Skin Care Center team to start your own before and after journey, please visit lasercarespecialists.com or call 562. 724.1161.
3828 Schaufele Ave., Suite 300, Long Beach.
---
More Daily Doses