Greer's Daily Dose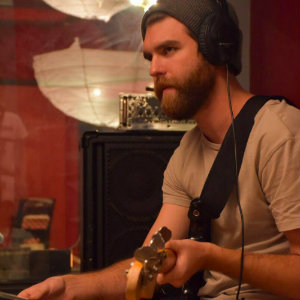 Live Music Series at Village at La Floresta
06.01.17
The Live Music Series at
Village at La Floresta
kicked-off in May with performances every Sunday in Oasis Plaza, adjacent to Whole Foods Market from noon - 2 p.m.
The June line-up begins this Sunday, June 4 with an eclectic acoustic artist line-up featuring Ian Bailey, Amanda Carson, Sabrina Lentini, and Morgan Mallory. Each performance is surrounded by great places to brunch or lunch, such as
Jimmy's Famous American Tavern
,
Mendocino Farms
,
Reborn Cafe
,
Slapfish
,
Urban Plates,
Capital Noodle Bar
, and
Whole Foods Market.
On Sunday, June 4:
Ian Bailey
, bound to the coast of Southern California, with roots seeded from folk, country, indie, and rock, he offers an emotional narrative on life and everything in between.
On Sunday, June 11: Amanda Carson will perform her signature sound that has been called "sultry folk", "thoughtfully crafted with a clear melodic flair."
On Sunday, June 18:
Sabrina Lentini
, a singer/songwriter who has enchanted and captivated audiences with her unique and mature style, a mix between Folk, Rock & Roll and Pop and portrays a wisdom that surpasses her seventeen years. She received a golden ticket on this Season 13 of FOX's infamous American Idol, where she survived Hollywood week and was the youngest contestant to make it all the way to the Top 48.
On Sunday, June 25:
Morgan Mallory
sings and plays from the soul, drawing on his experiences with love, loss, personal growth, hardship, and a uniquely positive zest for life. He is sure to blow you away with unmatchable vocal mastery, complex guitar aesthetics, and timeless song writing that will be left in your head for hours.
Village at La Floresta is at 3301 E. Imperial Highway in Brea.
---
More Daily Doses