Greer's Daily Dose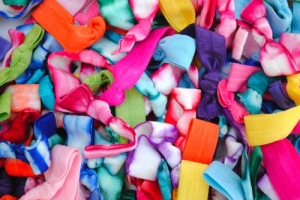 Look What Popped Up!
10.19.10
Just in time for the holidays Jessica Frandson, founder of Inkwells Paperie and Twistband (hip hair ties & accessories), is launching a swanky Pop Up Store in Corona del Mar through Dec. 31. Think NYC's Dylan's Candy Bar meets Fred Segal with a dash of the former Inkwells vibe.
It's one-stop shopping opportunities for all your giving needs: fab finds ranging from $5 to $50 along with one-of-a-kind found objects like Hermes blankets and Chanel scarves.
Quite honestly you'll have a tough time finding this selection at other boutiques: hand-knit scarves and snoods with Malo cashmere; vintage time pieces from Elgin, Emily Post etiquette books; re purposed USC gear by Generic Youth; origami x-mas trees made from naughty old Playboy magazines; a candy corner inspired by Andy Warhol and Willie Wonka select from more than 100 childhood favorites; locally made fragrance collection from 88 Orange.
Participating vendors include Alice Supply Co. Steve Jones-Better Shelter, Sugar Toes and 44 Knots, Mimi Fong Neckwear, Simple Peace Bags, La La-Keri Kassil, Dee Dee King Vintage Creations, Broke Down Clothing, Twistband-hip hair ties, and Jude Francis Jewelry.
Drop off your gifts for a custom wrap and take the stress out of the holidays. Free parking and gift wrapping for all purchases at Pop Up Store. And feel good about your purchases, 5% of all retail sales will benefit Casa of Orange County. Open through Dec. 31. 2747 East Coast Highway, next to Bruegger's Bagels. 949.212.5453.
Funniest Housewives of OC!
Laugh to support Women Helping Women at the Funniest Housewives of OC stand-up show Wednesday at the Irvine Improv. The stand-up group have been featured on "Oprah," "Dr. Phil," "Last Comic Standing," "The Tonight Show," "Star Search," and Comedy Central.
Here's the line-up and (self-deprecating) descriptions: Stephanie Blum is the lazy housewife; Cindy Burns accepts being the delusional housewife; Karen Rontowski is the hippie housewife; and Mrs. Hughes is the mature, post-menopausal housewife.
The show will benefit WHW which empowers low-income individuals to attain economic self-sufficiency through employment success. Tickets cost $25 and can be purchased at www.improv.com or 949.854.5455. 71 Fortune Drive, Irvine.
---
More Daily Doses