Greer's Daily Dose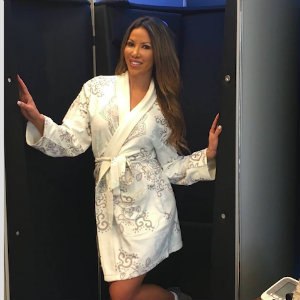 Make Diabetes Disappear at MojoCryo
03.30.17
Newport Beach's premier cryotherapy spa studio, MojoCryo offering treatments for muscle recovery, weight loss, and reducing inflammation is hosting a Make Diabetes Disappear at MojoCryo fundraiser from April 1 to April 13 to benefit JDRF.
Mention JDRF, and fifty-percent of all sessions and packages sold from April 1-13 will benefit JDRF. They'll also be raffling off one month unlimited cryotherapy for JDRF and we will pick the winner on Thursday, April 13 from 10 a.m. to 6 p.m. during our Open House. We're offering introductory cryotherapy sessions at just $25, light refreshments, and giveaways to all attendees.
Additionally, you can learn about MojoCryo's services including Localized Cryotherapy, Cryofacials, & NormaTec Compression Therapy Boot and Light Therapy.
JDRF is accelerating life-changing breakthroughs to cure, prevent and treat Type 1 Diabetes and its complications.
Be sure to reserve your spot today by sending an email to jill@mojocryo.com or by calling 949.877.6956. Walk-Ins Welcome, too!
MojoCryo is just steps away from Fashion Island at 2091 San Joaquin Hills Road in Newport Beach. 949.877.6956.
---
More Daily Doses