Greer's Daily Dose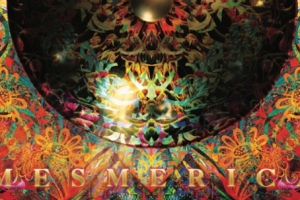 Mesmerica 360 A Visual Music Journey
11.05.19
Mesmerica 360 is making its way to the Planetarium at Orange Coast College in Costa Mesa from Friday, Nov. 15 through Friday, Dec. 20. This family-friendly, mind-expanding projection experience is designed to relieve stress and is suitable for all ages 6 years and above. You can come and leave your troubles at the door as you take you on a fantastic journey into awe-inspiring imaginary landscapes.
"I want 'Mesmerica' to inspire you into taking a journey with me inside the mind, to engage your senses and feelings with a miraculous alchemy of sound and light!" - James Hood
Mesmerica 360 is a unique visual music journey designed to stimulate the mind and senses, bringing together the music of Grammy-nominated composer and percussionist James Hood together with visually-hypnotic, 3D animated art curated from artists around the world.
For tickets and more information, visit mesmerica-360-costa-mesa.
Orange Coast College is at 2701 Fairview Road in Costa Mesa.
---
More Daily Doses