Greer's Daily Dose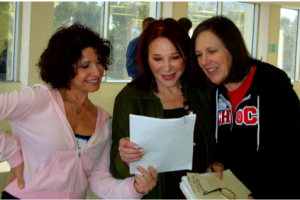 Musical CHOC
03.19.12
This year's smashing musical, the CHOC Follie's "Christina and the Crystal Ball - A Cinderella Story for the Social Net Set," that's raising funds for CHOC Children's Hospital, will be running March 29-31 at the Robert B. Moore Theatre at Orange Coast College in Costa Mesa. The original musical fundraiser brings together more than 100 volunteers who sing and dance to make a direct impact on the lives of children. Proceeds from this year's show will help bring The Voice - a Ryan Seacrest Foundation interactive broadcast multi-media center to the new CHOC patient tower.
You can join the cast and friends of the show at Port Restaurant and Bar in Corona del Mar on Tuesday at 6 p.m. for an evening of cocktails and cuisine.
Tickets cost $75 (includes $25 Port gift certificate) or $25 for Follie's cast members. The evening includes Crystal Ball martinis, Royal hors d'oeuvres and musical entertainment and prizes too!
Port Restaurant and Bar is at 440 Heliotrope Ave. in Corona Del Mar. For more information call 949.302.5878
For tickets to the show and sponsorship opportunities visit http://www.chocfollies.org.
Pictured above Mia Maffei, Executive Producer Gloria Zigner and Co-chair Dale Skiles.
Hang Ten!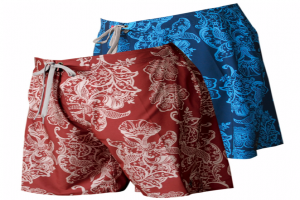 Orange County based Toes on the Nose's latest Pure-Formance collection takes a new spin on active wear classics for men and women with boardshorts, walk shorts, element guards, hats, and polos perfect to wear out to a casual dinner, or on the golf course or in the water. The quick-dry polos are ideal for hot weather, they're lightweight to keep you cool, and the UPF 40 Element Guards claim to block more than 97.5 % of the sun's harmful UV rays
Pure-Formance pieces range $56 to $70. The collection is available at Nordstrom, Huntington Surf N Sport, as well as Toes on the Nose Surf Shop at 276 South Coast Highway in Laguna Beach. 949.494.4988; and Toes on the Nose Adventure Hyatt at the Hyatt Regency Resort and Spa at 21500 Pacific Coast Highway in Huntington Beach. 714.845.4638.
Forever Young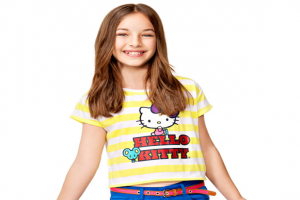 Forever21 Girls just launched its Hello Kitty collection and now it's available at Fashion Island. Stop by to check out its chic offering of striped, burnout and ruffled tees, hoodies, racerback tanks, rhinestone rompers, dresses, and tote bags for girls size 4-16. Prices are affordable, the new collection ranges from $8.90 to $19.90.
The collection is available at Forever21 Girls at Fashion Island in Newport Beach. Open 10 a.m. to 9 p.m. Monday through Friday; 10 a.m. to 8 p.m. Saturday; 11a.m. to 6 p.m. 949.219.0435.
---
More Daily Doses