Greer's Daily Dose
My Top 10 Christmas Wish List, Top Quality and Eco-Conscious
12.06.17
What if you could choose your top ten dream Christmas gifts? It's not as easy as it sounds. Since I'm out all the time and see so many beautiful things that I know I'll never own, it's still fun to dream. I remember a former friend thought it was ridiculous I subscribed to Architectural Digest because I loved to look at the home designs to get ideas. He said it was a waste of time since everything in the magazine was out of my price range, but that's not the point. It's fun to get inspiration from all places, travel, magazines, books, online and through friends. I decided this year to focus on things that are made in the U.S.A. and preferably local. So here goes, as Julie Andrews famously sang in A Sound of Music, "these are a few of my favorite things."
I'm not into cars. I've owned three Priuses or Priii in a row, so I guess I'm loyal to the brand. The selling point for me is that it's a hybrid, the cost of filling up the tank, plus the minimal cost of maintaining the car, is such a relief. The car drives fine---especially the 2017 model which they vastly improved in every way. It's a smoothe drive now! But, every time I see a Tesla on the road—not the SUV, but the sedan, I think, "Wow, that's the best-looking car I've ever seen." Plus, it's all-electric, made in California, and I love that Elon Musk created it and always thinks out of the box. Clark Howard, the thrifty deal expert who never splurges on anything shockingly, owns a Tesla—not a used car that he would normally only purchase. The reason, he says on his site, "I'm obsessed with breaking our dependence on foreign oil." That makes a lot of sense to me, plus he described the feeling of owning a Tesla, "it feels like every day is my birthday when I get in the car." The Tesla is my dream car. Photo Johannes Eisele | AFP | Getty Images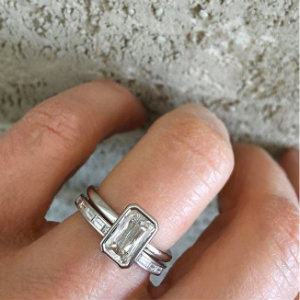 I'm not a jewelry person; I wear one Tiffany ring since it has two T's on it, which symbolize to me, my two oldest sons, Taylor and Tristan. Sometimes I wear a pair of silver hoop earrings. That's it. However, I do love the designs and attention to deal that I see at Mark Patterson Jewelry in Corona del Mar. Everything is made in-house, from design to finish. They cast, clean, set, polish everything in the studio. They can also create beautiful custom pieces. Owners and husband and wife team, Mark and Josette Patterson are two of the nicest people you'll ever meet. 3425 East Coast Hwy, Corona Del Mar. 949.612.8505.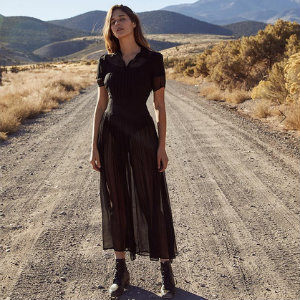 I'm so in love with Christy Dawn's dresses. Each one is made by local artisans in Downtown Los Angeles, and they use deadstock fabric to minimize their environmental impact. They only create a limited number of each dress, so there's also no excess waste. Each dress is feminine, so comfortable and perfect for many occasions. I can't get enough. Oh, and the price is right! Most dresses cost just $200. Lead designer and founder Christy Dawn says on her site, "We are proud of the positive environmental and social impact our company is making. We don't just want you to look good in our dresses; we want you to feel good about what you're wearing too." New dresses are released every Tuesday, Thursday, and Saturday. 1930 Lincoln Blvd. in Venice. 310.450.7860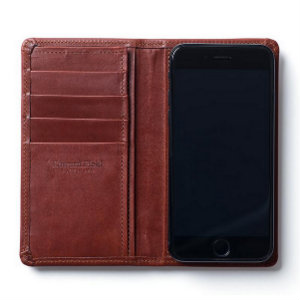 It's crazy how much an iPhone is part of my life—I feel like I run my business on my phone. It's always great to find the perfect case for a phone, and that would be the wallet case by Edward Field. Handmade of Italian leather by artisans in the Bay Area. It features a signature grip technology for a firm hold that won't leave a residue on your phone. Edward Field comes in nine colors, and you can find one for all iPhones from the five, up to the X. You get a great wallet and an iPhone case starting at under a hundred bucks. They offer free shipping and easy returns, too. To eliminate waste and unnecessary surplus, they make everything in small batches.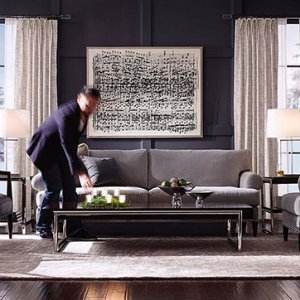 Based in Taylorsville, NC, Mitchell Gold + Bob Williams not only designs some of the best looking classic and contemporary furniture available, they are committed to sustainability, and all of its furniture is made by skilled artisans. Wood frames are sourced from local domestic suppliers; back pillows are partially composed of recycled fibers that were once plastic bottles, and much more. They have a beautiful showroom at South Coast Plaza Village and some great sales, too. 1661 Sunflower Ave. in Santa Ana. 714.389.9300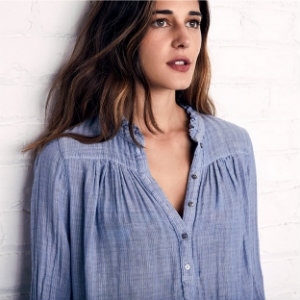 Xirena. This is a great line designed in Los Angeles and available locally at Rococo in Costa Mesa and Dana Point. Xírena is a collection of chic, modern, and sexy separates that can be worn at home, on the go, and the best for travel. Xirena is also great for just lounging on the beach. The simple shapes combine bold prints, vivid color, and metallic accents. All of their elements remain in the line season after season. 24040 Camino del Avion in Dana Point. 949.488.0366. Rococo is at 369 E. 17th St. in Costa Mesa. 949.287.6749.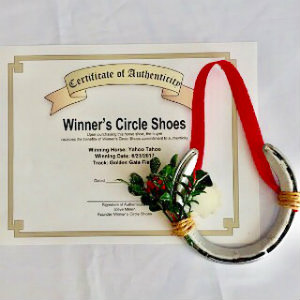 Winner's Circle Shoes is one of my favorite finds for meaningful gifts with some added luck. Steve Melen, a self-described financial advisor by weekday, sports dad and racehorse owner by the weekend, along with his fiancé, Tanya Brandt, a former creative landscape designer acquire winning horseshoes from across the country so that everyone can own a piece of luck. Their items are perfect for everyone to the serious horseracing enthusiast who wants to own a piece of history, to the casual observer who would love a piece of luck from a winning horse. They create custom framed winning shoes with letters of authenticity, as well as mistletoe horseshoes for the holidays, one-of-a-kind lucky charms handcrafted from melted down horseshoes acquired by the farrier, 'Get Lucky' hats and new dog tag charms. The Mistletoe Horseshoe cost $25, with $5 going to the American Red Cross for disaster relief. Here's a fun fact: horseshoes are made in Anaheim at Thoro'Bred Inc. since 1968. The OC Register reported that the company makes 495 different aluminum shoes, called racing plates, for racehorses including Secretariat.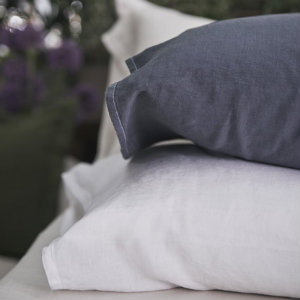 At Blue Springs Home in Costa Mesa, I love two bedding lines made in the U.S.A.: Matteo and Bella Notte Linens. Matteo is focused on the belief that high-quality products can be made locally in the U.S.A. They help build jobs, focus on community and create high-end luxurious bedding and home accessories. They offer a lot of vintage linen that can be passed down from generation to generation. Linen is naturally moisture absorbent and insulating. It keeps you cool when you are hot, and warms when you are cold. It's also hypoallergenic and antimicrobial. Bella Notte Linens are designed, cut, sewn and dyed in the U.S.A. The custom color palette is mixed with low-impact dyes. They offer machine washable luxury linens to fit any lifestyle. Every wash makes them softer, with a 'lived-in' quality that they strive for. They believe it is important to avoid the cycle of designed obsolescence, in which low-quality goods are quickly thrown away and replaced. By following their care instructions closely, you can keep your Bella Notte linens for years to come and pass them on to future generations. Blue Springs Home is at 369 East 17th Street #29 Costa Mesa. 949.642.3632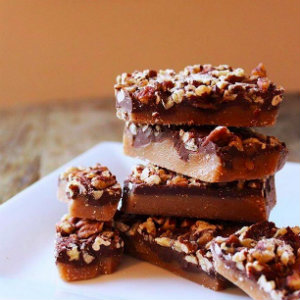 My favorite toffee comes from B. toffee, and it's handcrafted right here in OC. Owner Betsy Thagard makes her toffee with only the finest, freshest and most natural ingredients, with savory butter, fine domestic sugars, premium Guittard & Callebaut chocolates, all topped with superior quality pecan nuts. Her delectable toffee is the perfect gift for any occasion. Her original recipe, which started out of her home kitchen as a treat for friends and family, has grown into a nationally available product that can be found in specialty retailers, gourmet grocers and through their e-commerce website. B. toffee is recognized as a superior quality product in the industry and has been described as a "crunchy perfection of sweetness." B. toffee has received top GOLD honors for "Top Toffee" and "Best Packaging" by the Taste Awards in San Francisco.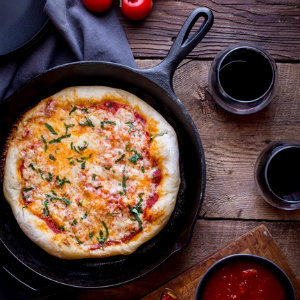 Tennessee based Lodge pre-seasoned cast iron cookware lasts forever, and they keep expanding and improving the line. I love the wok and enameled cookware, too! Any piece of Lodge makes a great gift for anyone who loves to cook and entertain. Lodge is also environmentally conscious--last year, Lodge recycled over 134 tons of cardboard. That's the carbon savings equivalent of planting over 10,000 trees!
---
More Daily Doses