Greer's Daily Dose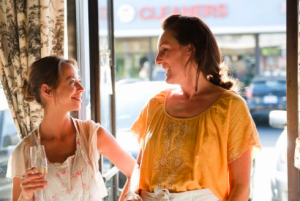 New Culinary Collective in OC
07.15.12
East 17th Street in Costa Mesa, is raising the bar as a farm to fresh foodie destination. Ever since, our favorite Avanti Café opened in 2005, (reviewed here in my "Best Bites" column in the Daily Pilot) it has inspired other like minded organic eateries and stores to move in.
Now we have, Sprouts Farmers Market, Greenleaf, and the new Anais+Raya Culinary Collective that just opened at Picnics Kitchen on E.17th Street. Organic, raw and vegan celeb chef Raya Belna teamed up with Anais Tangie, a local farmer's market advocate who runs the SoCo Farmer's Market and founded Special Eats OC, and created a haven for the farm-to-table community.
Anais+Raya Culinary Collective will offer cooking classes from local chefs, serve as a Market Grocery service, host pop-up restaurants and events, and each Sunday from 5 to 7 p.m. Chef Raya Belna and Anais Tangie will serve Farmers' Market Feasts with seasonal, local ingredients from the SoCo Farmer's Market in Costa Mesa. The family-style dinner changes weekly but will always includes vegan, raw, organic, and free-range, grass-fed ingredients and ends with decadent dessert.
You can also stop in Monday through Friday from 10 a.m. to 2 p.m. for Chef Raya Belna's superfood smoothies, raw desserts, what's for dinner baskets and foods to go at her WildCraft Elixir Bar at Picnics Kitchen. (One bite of her award-winning RAW Avocado Fudge Cupcake and you'll be a Raya fan for life, promise.)

Anais-Raya Culinary Collective at Picnics Kitchen is at 435 E. 17th St, Suite 7 in Costa Mesa. 949.478.4857.
Watch Out!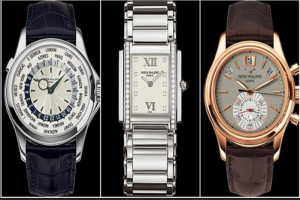 South Coast Plaza clearly is a timepiece enthusiast's destination. It's on the same par as Rome, Paris, Geneva, Beverly Hills and New York for its prestigious watch retailers. You can find Omega, Rolex, Piaget and Cartier boutiques (just to name a few) and now Patek Philippe, opened its first West Coast boutique at South Coast Plaza.
The boutique shares spaces with Tourneau's new concept store and has its own entrance. Patek Philippe, est. 1851, is known for its complicated mechanical watches as well as being a pioneer of functions such as the perpetual calendar, split-seconds hand, minute repeater, and chronograph. Worn by royalty, Brad Pitt and Paul McCartney, as well as watch lovers throughout the world.
Patek Philippe is on Level 2, in Saks Fifth Avenue wing at South Coast Plaza in Costa Mesa. Open 10 a.m. to 9 p.m. Monday to Friday; 10 a.m. to 8 p.m. Saturday; 11 a.m. to 6:30 p.m. Sunday.714.850.0222.

New Stylist in Town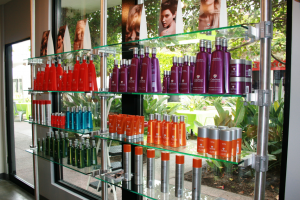 Soho Salon & Day Spa in Newport Beach recently opened with local stylist Daniella Kelley offering techniques inspired by Sassoon, Toni and Guy and Leonard Castro. In celebration, she's offering new clients 20% off on their first visit. Kelley specializes in precision cuts and styling, hair extensions, blow outs, highlights, and color enhancements.
She's also an experienced make-up artist offering professional hair and make-up for bridal parties and other special occasions.Soho Salon & Day Spa also offers nail and skincare treatments.
Soho Salon and Spa is in Westcliff Court, adjacent to Haute Cakes, at 1815 Westcliff Drive in Newport Beach. 949.646.2021.
---
More Daily Doses