Greer's Daily Dose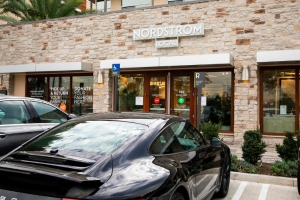 Nordstrom Local Newport Beach
12.18.20
With the goal of being closer to customers to better serve them on their terms, Nordstrom opened a Nordstrom Local service hub in Newport Beach on Westcliff Drive.
Nordstrom Local Newport Beach customers have access to the following services:
Browse Nordstrom.com to see what's available for pickup: When searching on Nordstrom.com, filter to see what's available. Customers can enjoy up to 4x more product selections available for same-day or next-day pick up this holiday season. You can filter on the sidebar on Nordstrom.com or in the app and choose pickup at Newport Beach Nordstrom Local.
Use Curbside or Store Pickup: When you're on a tight timeline, curbside and online order pickup will get you what you need fast. You can enjoy contactless curbside pickup at any Nordstrom, and Nordstrom Local. Online order pickup is available at Nordstrom, Nordstrom Local, and select Nordstrom Rack stores. Bonus: they'll gift wrap your items for free.
Use a free Gifting Expert: Are you still looking for inspiration or just overwhelmed by your list? Connect with a gifting expert through online chat, virtual appointment (video call) or in-store to find the perfect gift for everyone on your list. They can help you find items that will arrive on time and delight your loved ones.
Save time with gift wrap: At Nordstrom, we've got your gifts covered. Enjoy our complimentary gift wrap on any order. You can pick up your gift-wrapped items at curbside or in-store order pickup. For shipped online orders, customers can have items wrapped in a signature Nordstrom silver box or request a DIY gift kit.
Put your gifts in a personalized Santa Sack: Inspired by European traditions, Nordstrom offers personalized Santa Sacks in all Nordstrom stores and Newport Beach Nordstrom Local. Ready in 5 minutes or less, they are a fun way to package gifts.
Get a gift card: If it's Christmas Eve and you forgot someone on your list, you better not pout. Nordstrom egift cards can arrive within seconds and can be used at Nordstrom, Trunk Club and Nordstrom Rack. Plus, you'll feel good knowing that Nordstrom donates 1% of all gift card sales to nonprofits across the U.S. and Canada. This year alone, Nordstrom has donated over $9 million to hundreds of organizations.
As part of the Nordstrom service hub, they are now accepting donations of gently used clothing and shoes – and then donating those on the customers' behalf to Goodwill of Orange County. When those donations get to Goodwill, they take on a whole new life. The items will be sold at one of Goodwill's 24 local thrift stores or online at shopgoodwill.com, and when purchased, will fund Goodwill's mission to help people facing barriers find and keep jobs right here in O.C.
Make it personalized: You still have time to make your gift extra special. Take any gift to the Nordstrom tailor to take advantage of their monogramming services.
Open 9 a.m. to 8 p.m. Monday to Friday; 9 a.m. to 6 p.m. Saturday; 10 a.m. to 6 p.m. Sunday.
2043 Westcliff Drive Suite 103, Newport Beach. 949.763.2922.
---
More Daily Doses