Greer's Daily Dose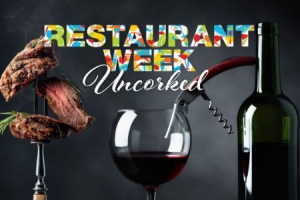 OC Restaurant Week Uncorked
09.10.20
Diners can support their local restaurants with OC Restaurant Week Uncorked – from Sunday, September 13th through Saturday, September 26th. This event offers diners a variety of price-point options, cuisines, family meals for takeout, vegetarian selections, and date night dining! Many restaurants will also feature cocktail and wine specials for the event, as well as Hatch Chile dishes to celebrate the season!

The special Restaurant Week Uncorked event will extend over two weeks to maximize guest experiences. In addition to offering special menus for Dine-In business, participating restaurants are also focusing on Family Meal options to go to "feed the needs" of the community.

During Restaurant Week Uncorked, Family Meals and Meal Kits will range from $30 - $70 for families of 4 (guest size may vary). Many restaurants will take advantage of alcohol sales to go with phenomenal specials on wines by the bottle and batch cocktails for takeout. Restaurant Week Uncorked will encourage diners from across the county to experience new menus from a wide variety of options, from upscale to family-friendly establishments, that showcase our county's diverse dining options.

Participating restaurants, offerings, cocktails, and more will be updated at restaurantweekuncorked.com.
---
More Daily Doses