Greer's Daily Dose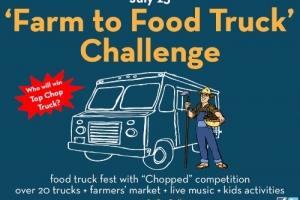 OC Weekend: Farm to Food Truck Challenge
07.21.11
The first Farm-to-Food Truck Challenge kicks off Saturday during the SoCo Certified Farmers Market in Costa Mesa from 9 a.m. to 4 p.m. The foodie event will feature more than 20 gourmet food trucks in a Food Network TV Show "Chopped" style competition.

Each food truck must use ingredients from the farmers market, plus a protein of their choice. Competitors have one hour to gather ingredients and then whip up a culinary masterpiece. Food trucks ready to compete include theLime Truck, the Flip Truck, Slapfish, Barcelona On the Go, Piaggio, Dos Chinos, Chomp Chomp, Adobo Express, Bakery Truck, and Oh For Sweets Sake. A panel of top foodie judges (including yours truly) will crown the winner the Top Chop Truck.
The ingredient hunt starts at noon, food prep is at 1 p.m., judging at 2 p.m., and the winner will be announced at 2:30 p.m. The festivities will also include live music and kid-friendly activities. And if you can't get enough delicious sweets, Greer will also be on hand with $2.50 Jack and Milly cookies baked by Blackmarket Bakery to benefit the education of two bright and caring Kenyans.
The SoCo Certified Farmers Market happens every Saturday at South Coast Collection at 3315 Hyland Ave. in Costa Mesa. For more information, visit www.socoFM.com.
Belgian Independence!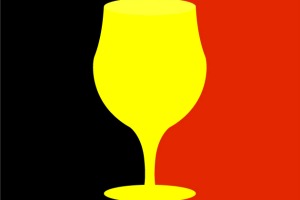 In honor of Belgian Independence Day today, Haven Gastropub is featuring six incredible Belgian beers on tap from 11 a.m. to 2 a.m.
In an all-day toast to the great brewers, raise your glass for all six beers, including Duvel Single, Maredsous Blonde, Houblon Chouffe, Liefmans Cuvee Brut and Ommegang BPA. As a special release for the celebration, Haven will be pouring the Spiced Saison from Ommegang in honor of the holiday!
The Spiced Saison is a new saison made specifically for Belgian Independence Day and is only available a select restaurants across the nation.
To cleanse your palate, Haven Gastropub has 14 craft beers on draft and more than 100 in the bottle, as well as more than 70 whiskeys, scotches and bourbons and an impressive wine list.
The day will also feature glassware and other giveaways to help promote the spirit of great Belgian beer!
Haven Gastropub is located at 190 South Glassell Street in Old Towne Orange. 714.221.0680.
DIY Book Binding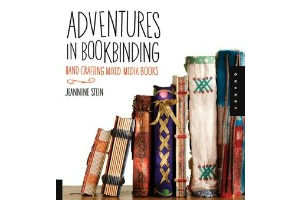 This weekend at SEED People's Market learn how to bind your own books with author Jeannine Stein. Jeannine has been making (and writing) her own books for over 15 years and on Saturday from 1 to 2 p.m. you and your family can learn as well.
Jeannine is the author of Adventures In Bookbinding: Handcrafting Mixed-Media Books and Re-Bound: Creating Handmade Books with Recycled and Repurposed Materials. The class is open to all ages after a book signing by Jeannine and is the perfect opportunity to create a unique, bound set of memories for years to come.
The book signing is from 12 to 1 p.m. and is followed by the demonstration.
SEED People's Market is located at 2937 Bristol Street, Suite C101 in Costa Mesa.
Big Night for OC Skateboarding!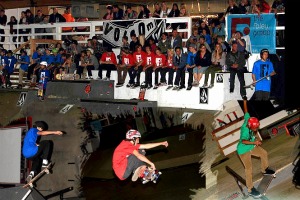 OC Skateboarding League is celebrating its inaugural tonight with all the skateboarders, coaches and volunteers that helped shape the new league.
From 6 to 9 p.m., you can join the best skaters in OC and industry pros at Los Caballeros Sports and Racquet Club in Fountain Valley.
The event is $25 for friends and family to attend and free for all league skaters. Catch a recap of the inaugural season and all proceeds, including those from the silent auction will go towards the league and keep OC skaters on their boards.
Please RSVP to ocskateboardingleague@gmai​l.com if you would still like to attend. Limited space remaining.
Los Caballeros Sports and Raquet Club is located at 17272 Newhope Street in Fountain Valley.
---
More Daily Doses