Greer's Daily Dose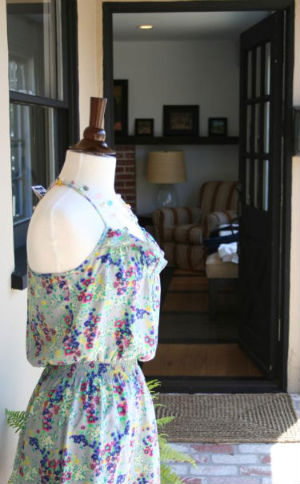 Ooh La LuLu
06.02.10
LULU boutique and gallery just opened in Costa Mesa, and we think you should know about it (especially now that they're offering Greer's OC readers a 30% discount through Sunday, just mention Greer's OC). A trio of owners (two sisters and a sister-in-law) have transformed the former cottage/store into a charming boutique, a place to find a mix of inexpensive and upscale priced apparel and garden accessories.
Choose from fresh and cute dresses, tee's, light cashmere sweaters, denim and one-of-a kind vintage jewelry and handbags. And LULU carries great lines: 7 For All Mankind, Kenzie, Free People, 3 dot, CP Shades, Elizabeth & James jewelry. The backyard features vintage furniture, iron work, potted succulents, and a warehouse room for apparel at next to nothing prices.
Open 10 a.m. to 6 p.m. Monday through Saturday; 10 a.m. to 7 p.m.; 11 a.m. to 4 p.m. Sunday. 1724 Tustin Ave. in Costa Mesa. 949.650.5858
Mom's Big Move
After 31 years, Mother's Market has moved from its East 17th Street location into a twice-the-size store on the corner of Newport Boulevard and East 19th Street in Costa Mesa. Now find more of Mother's to love: larger aisles and easier shopping. As always Mother's stocks organic and natural foods, fresh dairy and poultry; body and beauty care; housewares and gifts; and foods for special diets. There's also a kitchen, deli and juice bar. Stop by Saturday for its ribbon cutting ceremony, health and food faire. Open 8 a.m. to 10 p.m. daily. 1890 Newport Blvd. in Costa Mesa. 949.631.4741.
---
More Daily Doses