Greer's Daily Dose
Organic and Luxurious Mani-Pedis
02.05.13
Where do you go for a non-toxic and luxurious mani-pedi? The new Lollipop Nail Studio inside The OC Mart in Costa Mesa is the go to source for healthy and pampering nail services. Lollipop Nail Studio's founder, Jackie Dalton was inspired by her four-year-old daughter: she wanted to create a studio where children and their parents could enjoy time together while indulging in a little bit of luxury and a healthy treat free of chemicals.
Lollipop offers nourishing, water-based nail polish to lotions, scrubs and soaks made in-house of only the freshest organic ingredients. Lollipop's nail polishes don't include the three "evil" ingredients: formaldehyde, DBP, and toluene.
For each service, Lollipop sterilizes all stainless steel tools, and uses only brand-new files, sticks and buffers, as well as new liners for each pedicure. Manicures are waterless, performed with hot towels and custom-created oils.
Prices start at $25 for an adult manicure, $35 for an adult pedicure; $15 for a child manicure and $15 for a child pedicure. They also offer safe and long lasting gel manicures and pedicures in a wide range of colors.
Open 10:30 a.m. to 7 p.m. Tuesday through Saturday; noon to 5 p.m. Sunday. 3313 Hyland Ave. in Costa Mesa. 714.444.0330.
JDRF and Saks Team Up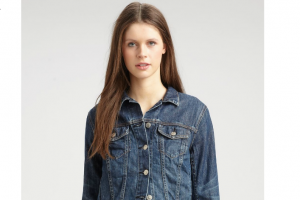 Through the month of February, Saks Fifth Avenue is helping to raise funds and bring awareness for a cure to type 1 diabetes by supporting JDRF. Shop at Saks Fifth Avenue South Coast Plaza through Thursday, Feb. 28 and purchases using your Saks' card, or sign up for one and tell the sales associate to direct the contribution to JDRF. Saks will donate 5% to JDRF.

Saks Fifth Avenue South Coast Plaza is at 3333 Bristol St. in Costa Mesa. 714.540.3233.
---
More Daily Doses