Greer's Daily Dose
Our Top Picks for the NB Film Fest
04.18.17
It's always tough to decide which films to see at the Newport Beach Film Festival. And this year, the conundrum is even more real. The 18th annual event dubbed "Go Deeper" means even more films will be screening--509 to be exact--from 58 countries--and attendees will have access to filmmakers, actors and others involved in the filmmaking process. We love the European Spotlight Films, The Action Sport Series, there are excellent documentaries, eye opening environmental films, shorts, films made by students, the music video showcase, and much more. And, you won't want to miss the nightly showcase parties following the films. You can view the entire lineup here.
Following the Opening Night Film, Take Every Wave: The Life of Laird Hamilton on Thursday, April 20 at 7:30 p.m. and Opening Night Gala at Fashion Island, some of our top picks are as follows: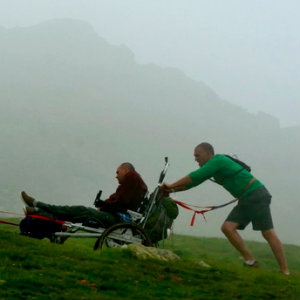 I'll Push You is the story of two lifelong friends embarking on an epic journey to hike Spain's famed Camino de Santiago. Conquering mountains, deserts, hills and valleys of a 500-mile ancient pilgrimage is challenging enough for the able-bodied. But these friends show the true test of humanity by physically and mentally pushing each other, despite one being in a wheelchair. In order to reach their goal of completing this amazing trek, they will encounter many seemingly insurmountable obstacles and incredible setbacks. It's already sold out on three screenings. There's one on Thursday, April 27 from 5:30 to 7:15 p.m. at The Lido Theatre. Tickets available here.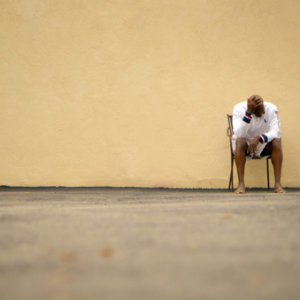 Crossing the Line. The tragic yet uplifting story of athletics prodigy Danny Harris, and his battle with his demons on and off the track. Orphaned at 14, Olympic hurdler at 18, crack cocaine addict at 22, world number-one at 25, and finished at 30, this documentary explores the fine line between greatness and addiction. Featuring some of the biggest names in track and field history including Carl Lewis, Edwin Moses and Jackie Joyner-Kersee, the dramatic tale of Harris's rise, fall and eventual redemption is like no other. On April 22 from 5:15 p.m. to 7 p.m. at The Triangle. Tickets available here.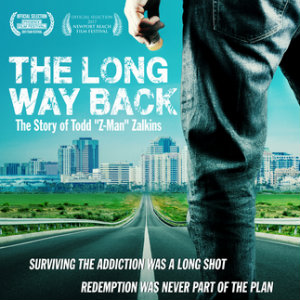 The Long Way Back. After losing his childhood friend Bradley Nowell of Sublime to a heroin overdose, Todd Zalkins (aka "Z-Man") spirals into prescription pill addiction. His epic battle with opioid painkillers brings sharp focus to the nation's Opioid Epidemic, what experts are calling the worst drug crisis in US history. When Todd, against all odds, beats his 17-year dependency, he dedicates his life to helping others who struggle with addiction. In a twist of fate, Todd is presented with an opportunity to help Jakob Nowell, Bradley Nowell's son, in his own struggle to get clean and sober. Friday, April 21 from 5:30 to 7:15 p.m. 3459 Via Lido Newport Beach. Monday, April 24 from 5:15 p.m. to 7:15 p.m. 1870 Harbor Blvd Costa Mesa. Tickets available here.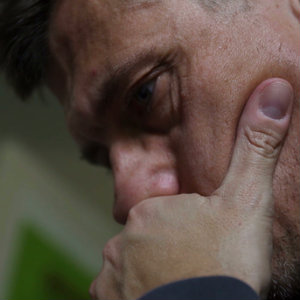 Mr. Fish: Cartooning From The Deep End. Mr. Fish is a cartoonist who's found career success creating compelling, and often, adult themed editorial cartoons. But now, editors once willing to back his controversial work are disappearing as fast as the newspapers which once employed him. With a family to raise, but a unique defiant voice, Mr. Fish struggles to stay true to his creativity in a world where biting satiric humor has an ever-diminishing commercial value. Wednesday, April 26 from 7:30 p.m. to 8:45 p.m. Tickets available here.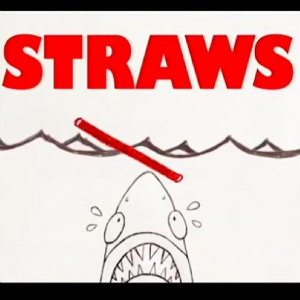 Straws an environmental documentary is showing at the festival on Saturday, April 22, at 11 a.m. at The Triangle in Costa Mesa. Straws exposes the negative impact the 500 million plastic straws we use per day have in our oceans. Recent reports show that 5 trillion plastic pieces weighing over 250,000 tons are floating at sea, up to 80 percent of plastic in oceans comes from land-based sources and an estimated 5-13 million tons of plastic enter oceans each year. "Straws" narrated by actor, screenwriter and activist Tim Robbins and directed, produced and edited by Linda Booker, reveals our culture's obsession with single use conveniences and illustrates the importance of eliminating plastic straws. Tickets available here.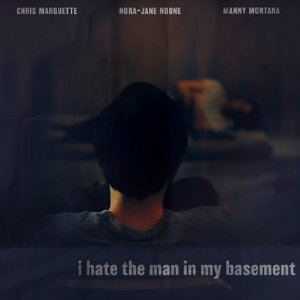 We're looking forward to the premiere of I Hate the Man in My Basement, at the Newport Beach Film Festival on Saturday, April 22 at 8 p.m. at Island Cinemas. The director of the film, Dustin Cook, has roots in Newport. He attended Newport Harbor High, Newport Heights Elementary and also went to Chapman University. The synopsis of the film: A man is in grief after the murder of his wife. When he's coerced by an obnoxious co-worker to join him for some salsa lessons, he develops an unexpected crush on his instructor. Unfortunately for him, it's hard to move on with a budding romance when you have your wife's killer chained up in the basement. Tickets available here.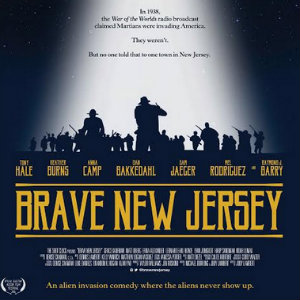 The comedy Brave New Jersey will be showing on Sunday, April 23 at 8:15 p.m. and Tuesday, April 25 at 5 p.m. at The Triangle. It's is a comedy about a small, New Jersey town on the night of Orson Welles's legendary, 1938 War of the Worlds radio broadcast -- the hoax that terrified millions into believing Martians were invading America. As the citizens of Lullaby, N.J. face what they think is their last night on Earth, their lives will change forever. An alien invasion movie where the aliens never show up. The film stars Tony Hale (Veep, Arrested Development), Heather Burns (Manchester By the Sea, Miss Congeniality), Anna Camp (Pitch Perfect, True Blood), Mel Rodriguez (The Last Man on Earth, Getting On), Dan Bakkedahl (The Heat, CBS's Life In Pieces), and Sam Jaeger (NBC's Parenthood). Tickets available here.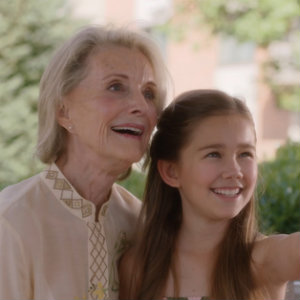 The Storyteller is praised for its positive, honest look at a 90-year old woman with dementia, for its complex exploration of family dynamics and for the fact that this film is woman centric and passes the Bechdel test with flying colors. The Storyteller's first screening is already sold out on Sunday, April 23, and now there's a second screening on April 23 at 11:15 a.m. at Island Cinemas. You can meet the major players in the cast and crew who will be attending. The cast has a large, loyal and accessible fan base from appearing in film, television and Broadway. The filmmakers have been honored to host three kids for the Make a Wish Foundation. They wanted to attend a screening and meet the cast. Tickets available here: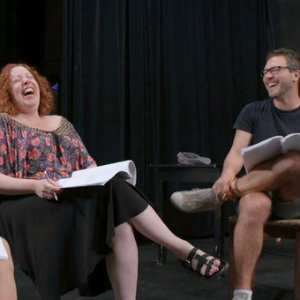 The world premiere of the documentary, From Page to Stage is showing on Sunday, April 23rd at 2:45 pm, at The Triangle Cinema in Costa Mesa. For two years, the filmmakers followed a talented troop of actors, writer-director and others as they face the challenges to go From Page to Stage with the new queer friendly stage comedy Baby Oh Baby written by Phil Scarpaci and T.L. Shannon, directed by Scarpaci. Cast, crew and production staff share their insights and anecdotes about surviving the slings and arrows of participating in the intimate 99 Seat Theatre scene in Los Angeles. With body clocks ticking and artificial insemination options Baby Oh Baby might even get its world premiere. Tickets available here.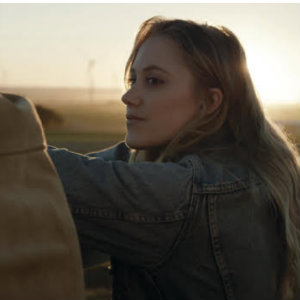 Midwest drama The Scent of Rain & Lightning, based on the bestselling novel, will screen as the Spotlight Film on Friday, April 21 at 8 p.m. at The Triangle and Monday, April 24 at 4:15 p.m. at Edwards Big Newport at the 2017 Newport Beach Film Festival. From acclaimed actor/director Blake Robbins (the award-winning The Sublime and Beautiful), and starring Maika Monroe (Independence Day: Resurgence, It Follows) in a nuanced breakout lead performance, "The Scent of Rain & Lightning" features a veteran acting ensemble, including Maggie Grace (Lost, Taken, Twilight: Breaking Dawn), Mark Webber (Green Room, Scott Pilgrim vs the World), Bonnie Bedelia (Parenthood), Will Patton (The Good Wife) and Justin Chatwin (American Gothic). Synopsis: When a young Midwest woman learns her parents' killer has been released from jail, rumblings in her small town suggest he may be innocent. She begins questioning the police investigation and witnesses, and uncovers her own family secrets to piece together the shocking truth. Tickets are available here.
On Friday, April 21 at 10 p.m., you can also attend the Friday Night Spotlight Party at Newport Beach Marriott Hotel & Spa. Tickets are $65 for film and party, $45 for party only. Tickets available here.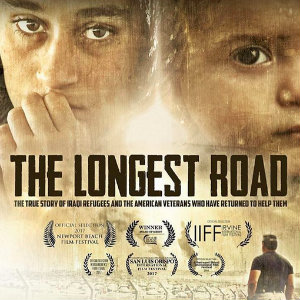 The Longest Road, an award-winning documentary that tells the powerful story of a group of Americans who visit Northern Iraq to help refugees living in the shadow of ISIS, will be screened April 25-26 at the Newport Beach Film Festival. The title of the film comes from a Kurdish proverb – "A good companion shortens the longest road" – that inspired the Southern California-based co-directors, first-time filmmaker Jennifer Salcido and documentarian Matthew Charles Hall. "The Newport Beach Film Festival is an incredible venue to share this story," said Hall, a former Newport Beach resident. "Making this film, we witnessed some horrendous atrocities that people in privileged Orange County can't really imagine. It shook me when I experienced it, and if audiences can witness just a fraction of that, I know they'll be in for an eye opener."
The film will be shown at 7:30 p.m. Tuesday, April 25 at the Lido Theater and at 5:15 p.m. Wednesday, April 26 at The Triangle. Each showing will be followed by a Q&A with the filmmakers. Tickets available here.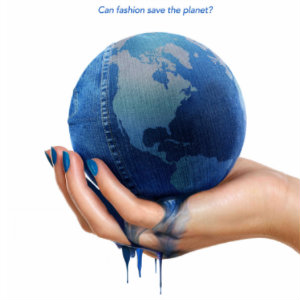 Following international river conservationist, Mark Angelo, RiverBlue spans the globe to infiltrate one of the world's most polluting industries, fashion. Narrated by clean water supporter Jason Priestley, this groundbreaking documentary examines the destruction of our rivers, its effect on humanity, and the solutions that inspire hope for a sustainable future.
RiverBlue will screen on April 22nd at 2 p.m. at the Island Cinema, Newport Beach Film Festival Q&A with Mark Angelo to follow. Tickets available here.
---
More Daily Doses