Greer's Daily Dose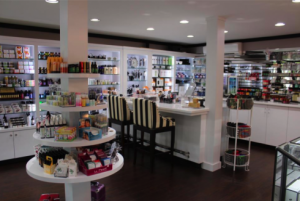 Rootsy Beauty
10.09.12
Luckily for Laguna Beach, one woman did crazy research to hunt down the best in non-toxic cosmetics and brought them into one new shop, Roots The Beauty Underground. Owner Laura Linsenmeyer says many big-name beauty products have "mind blowing toxicity," yet there's a whole other world of lesser-known products that are non-toxic and high performance. "They're just not plastered in magazines," says Linsenmeyer. "I find privately owned companies making non-toxic beauty lines. Ninety percent of them I personally know. They have integrity and passion."
Roots is a fantastic old-fashioned beauty supply store that just happens to stock the best in non-toxic products for men, women and children. Choose from hair, body, makeup, nail, skin, fragrance and there's even an Organic Color Systems certified salon inside the store. Linsenmeyer proudly offers something for everyone's budget, from high-end to affordable. And her shop carries hard-to-find products like Gwyneth Paltrow's favorite body shimmer, Prtty Peaushun; organic Chocolate Sun sunless tanner; and Suntegrity, a 5 in 1 face cream that's a moisturizer, sunscreen, foundation, primer and treatment. She also sells chic nail polish like Priti NYC, Sheswai Lacquer, Vapour Organic and water based Acquarella that don't include the three "evil" ingredients: formaldehyde, DBP, and toluene. Open 10 a.m. to 6 p.m. Monday through Saturday.
As a special for Greer's OC readers, mention us and receive a gift with purchase. Roots The Beauty Underground is at 384 Forest Ave. #9 (not visible from the street) in Laguna Beach. 949.424.4266.
Moscow in OC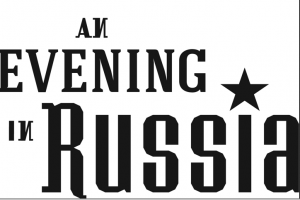 Join the Beckstrand Cancer Foundation's 9th annual Diamond & Pearl Ball on Saturday at 6 p.m. when the Hangar at the Orange County Fairgrounds transforms into the "Moscow Red Square." The black tie gala, "An Evening in Russia" will be hosted by actress and national spokesperson Eva La Rue. Farrah Fawcett who succumbed to cancer in 2009 will be the honoree, and Ryan O'Neal will be accepting the award with special recognition going to Fawcett's longtime friend Alana Stewart.
Guests can enjoy a contemporary version of the traditional Kalinka dance, boutique wines, a gourmet feast, and "vodka girls," pouring Russian Standard Vodka as they descend from the ceiling.
There's an exciting opportunity to bid on the 2013 Robb Report "Car of the Year" experience in Napa Valley. The event will raise funds for Beckstrand Cancer Foundation's mission of improving quality of life for cancer patients and their families. Tickets cost $500 each.
Moscow Red Square will be at Building 18, Gate 5, Arlington Drive in Costa Mesa. For more information and tickets, visit their website.
---
More Daily Doses