Greer's Daily Dose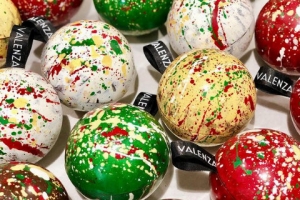 Shop & Eat Local The Hood Kitchen
12.17.20
The Hood Kitchen in Costa Mesa has over 50 food entrepreneurs operating out of their space and they need your support! Please check out the website for more details on how to shop & eat locally. 70% of small businesses are owned and operated by a single person.
Gifts for Foodies: Valenza Chocolatier, Red Beards Hot Sauce, Pernicious Pickling Co., Frost Your Cookie, and The Flaky Apple Pie Co.
Local Catering Services: Stafford Prime, Copper & Mint Catering, Fork In The Road Catering, Akioni's Catering, Rye Goods, The Cheeseblock, The Keto Bakery Box and Tumbeler Cookies
New to the Hood Kitchen is Open Gate Kitchen! They are the foodservice social venture of Open Gate International (OGI) and an apprenticeship for culinary graduates to gain real-world experience. Their talented grads handcraft healthy, fresh food with an international flair from their first-ever location inside The Hood Kitchen.
Open for takeout, delivery services, and outdoor seating.
Open 7:30 a.m to 11 a.m. breakfast and 11 a.m. to 2 p.m. lunch.
350 Clinton Street in Costa Mesa.

---
More Daily Doses